A Thursday Prayer for Joy and Strength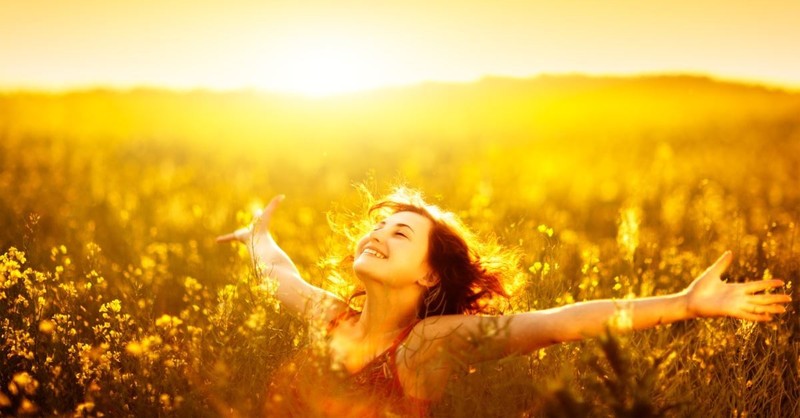 Prayer throughout the week is essential for our spiritual lives. The Lord desires to fill us with His stillness, adoration, and bliss. Through focused time with the Lord, we come before Him to know His heart and will for our lives. The Lord gives us greater joy the more we come to know Him through relationship.
A Thursday Morning Prayer
Dear Lord,
We thank You for this Thursday. Father, with a world so full of despair, we long for true joy. We know that true joy comes from You. You have set within our hearts the craving for intimacy with You, and so today we ask for more of the Holy Spirit within us and surrounding us to fill us with jubilant exultation.
Lead us into a place of peace in being in Your presence, oh Lord. Reveal to us the hidden truth of Your heart and Your intent for us. Delight our own hearts and eyes with the wonder of Your splendor and the treasure of Your adoration for us. True happiness comes from knowing You, oh God.
Teach us how to be more like Your Son. Set within us the yearning to lean and press into You when things are calm or tumultuous. Deeply and sincerely it is our hope to belong to the kingdom, and to know the Spirit of the one true God.
Fill us with You, oh Lord.
In Jesus name, Amen.
Prayer daily brings us into alignment with the Father.
Throughout the Word of God, His heart and intentions to know us and for us to know Him are evident. From the foundations of Eden, He intended us to be in communion and close relationship with Him. This was proven most when He sent His only Son, Jesus, to walk among those of the earth and teach them His heart.
Prayer daily brings us into a place of receiving truth and blessing through the Holy Spirit from God Himself. This is where true joy, peace, and revelation come. Restfully placing our concerns before Him and being still in His presence, we become truly seen and, in turn, come to see Him.
Verses to Encourage Your Thursday
"The Lord is my shepherd, I lack nothing. He makes me lie down in green pastures, he leads me beside quiet waters, he refreshes my soul. He guides me along the right paths for his name's sake. Even though I walk through the darkest valley, I will fear no evil, for you are with me." (Psalm 23:1-4)
"Call to me and I will answer you and tell you great and unsearchable things you do not know." (Jeremiah 33:3)
"But the person who loves God is the one whom God recognizes." (1 Corinthians 8:3)
"Then hear in heaven Your dwelling place, and forgive and act and render to each according to all his ways, whose heart You know, for You alone know the hearts of all the sons of men." (1 Kings 8:39)
"O LORD, You have searched me and known me." (Psalm 139:1)
"But the LORD said to Samuel, 'Do not look at his appearance or at the height of his stature, because I have rejected him; for God sees not as man sees, for man looks at the outward appearance, but the LORD looks at the heart.'" (1 Samuel 16:7)
"When anxiety was great within me,your consolation brought me joy." (Psalm 94:19)
"The Lord your God is with you,the Mighty Warrior who saves. He will take great delight in you; in his love he will no longer rebuke you, but will rejoice over you with singing." (Zephaniah 3:17)
"The Lord has done it this very day; let us rejoice today and be glad." (Psalm 118:24)
"You make known to me the path of life; you will fill me with joy in your presence, with eternal pleasures at your right hand." (Psalm 16:11)
"Though you have not seen him, you love him; and even though you do not see him now, you believe in him and are filled with an inexpressible and glorious joy, for you are receiving the end result of your faith, the salvation of your souls." (1 Peter 1:8-9)
The Lord loves you greatly, and desires to celebrate that with you. Come into a quiet place before Him today, and let His great love and joy generously abound within you. Today is a beautiful gift from the Father, so let us rejoice in that fact.
Pray through the week with us:
---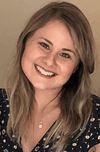 Cally Logan is a writer and teacher from Richmond, Virginia. She graduated from Regent University. Currently, she is a writer for Dear Sparrows Ministry site, and the Podcast, "Dear Sparrows." In her free time, she enjoys leading a high school girls' small group, cooking, and spending time in tree houses. Her latest books, Dear Young Sparrow and Unveiled are available everywhere or at DearSparrows.com.
Photo Credit: GettyImages/IBushuev