4 Benefits of Congregational Prayer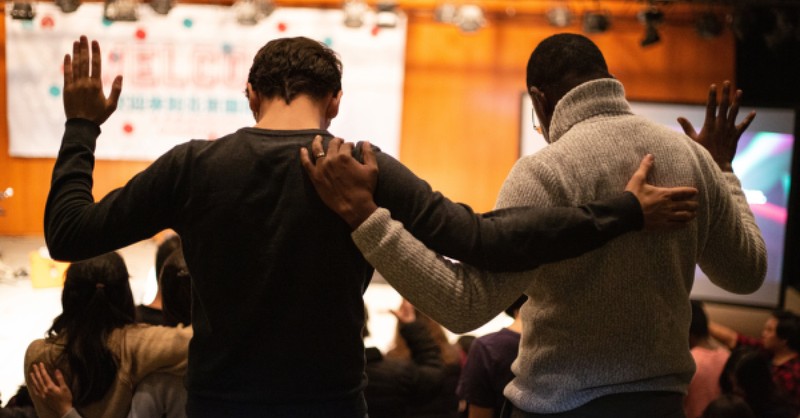 Congregational prayer happens when everyone worshiping together in a church service joins in a group prayer. No matter what their differences are, all people who are participating in the service have the opportunity to communicate with God in a unified way through congregational prayer. Here are 4 benefits of congregational prayers, and how to pray them together well.
What Is Congregational Prayer?
Congregational prayer is a worship practice that involves all members of a congregation attending a worship service (either in person or online) praying to God together. Christians have practiced congregational prayer since the church first began. In Acts 2:42, the Bible describes early church members praying together: "They devoted themselves to the apostles' teaching and to fellowship, to the breaking of bread and to prayer."
Examples of congregational prayer include praying words on a screen together, praying together as a pastor or other clergy person leads the prayer, joining in silent prayer to affirm spontaneous Spirit-led prayers from congregation members, singing a shared prayer together, and any other ways your congregation expresses a shared prayer to God. Congregational prayer gives all people in a congregation an opportunity to express their intentions and lift their voices to God.
4 Benefits of Congregational Prayer
You and your fellow worshipers can enjoy significant benefits by praying together as a congregation. Here are 4 benefits of congregational prayer:
1. A sense of unity: Congregational prayer highlights the fact that we are all part of the same spiritual family – brothers and sisters in Christ, who are connected in love with our heavenly Father. Praying together can strengthen bonds of unity between us. In John 17, Jesus prays for all of his followers to be unified, saying to God the Father in verses 22-23: "I have given them the glory that you gave me, that they may be one as we are one – I in them and you in me – so that they may be brought to complete unity. Then the world will know that you sent me and have loved them even as you have loved me." Practicing shared prayer unifies us during the time we're communicating to God together, and can inspire us with awe that promotes even more unity. Research described in my book Wake Up to Wonder shows how worshiping in community with other people, and experiencing God's wonder together as a result, can lead to unity. One study reveals that shared worship experiences – including congregational prayer – promote more peace, compassion, and social awareness in people's lives. Another study shows that experiencing awe together in groups decreases polarization and increases a sense of community, by helping people embrace humility and feel connected to each other.
2. Mutual encouragement: Praying together encourages everyone involved. When we communicate with our mutual Creator in solidarity with each other, we naturally experience encouragement as God's love flows between us and strengthens us all. Hebrews 10:24-25 describes the importance of mutual encouragement among believers: "And let us consider how we may spur one another on toward love and good deeds, not giving up meeting together, as some are in the habit of doing, but encouraging one another…". By praying as a congregation, we encourage one another by reminding ourselves of God's presence with us, God's love for us, God's desire to listen to us, and God's promise to answer our prayers in the ways that are best for all concerned.
3. A sense of purpose: We can also experience a stronger sense of purpose as a congregation from praying corporately. While we tend to pray for our own purposes when we're praying individually, we're focused on shared purposes during congregational prayers. That focus beyond just ourselves fuels a motivation to let go of our own agendas and search for God's purposes. Congregational prayer helps us discover the truth of what Romans 8:28 proclaims: "And we know that in all things God works for the good of those who love him, who have been called according to his purpose."
4. Answered prayers: After congregational prayer, everyone who joined in the prayer may be blessed by how God answers it. Acts 4:31 describes a wondrous experience of that happening in the early church: "After they prayed, the place where they were meeting was shaken. And they were all filled with the Holy Spirit and spoke the word of God boldly." Whether or not God responds immediately and dramatically like that, God always answers prayers. So, everyone who participates in congregational prayer will experience the blessing of God's answer in some way, in the right timing.
How Can Christians Pray Congregational Prayers
Christians can pray together whenever we gather. There's no limit to the types of congregational prayers that are possible. However, there are certain aspects of group prayers that highlight their value. When King Solomon dedicates the temple in the Bible, "the whole assembly of Israel was standing there" (2 Chronicles 6:3) joining in the congregational prayer. These words near the end of that long and eloquent prayer express the essence of why congregational prayers are valuable: "Now, my God, may your eyes be open and your ears attentive to the prayers offered in this place. Now arise, LORD God, and come to your resting place, you and the ark of your might. May your priests, LORD God, be clothed with salvation, may your faithful people rejoice in your goodness." Whatever type of congregational prayer you and your fellow worshipers communicate to God, it will likely include elements that are similar to those verses: welcoming God, asking him to be attentive to the prayers his people are offering together, and expressing joy and praise for God's presence with you all.
Just as you're free to pray any type of individual prayer, you and others in your congregation are free to pray any kind of congregational prayer together. So, enjoy doing so anytime, in whatever ways God leads your church to pray corporately. God has given every single person in your church distinctive spiritual gifts, which he or she can use to contribute to congregational prayers. 1 Corinthians 12 explains the importance of using spiritual gifts for the common good. Verses 4 through 7 declare: "There are different kinds of gifts, but the same Spirit distributes them. There are different kinds of service, but the same Lord. There are different kinds of working, but in all of them and in everyone it is the same God at work. Now to each one the manifestation of the Spirit is given for the common good." Any type of group prayer can help your congregation follow the advice in 1 Thessalonians 5:11: "Therefore encourage one another and build each other up...".
Conclusion
Just as it is important to pray individually, it's also vital to participate in congregational prayer. Doing so will bring you closer to your brothers and sisters in Christ and the heavenly Father that you all have in common. Congregational prayer is a powerful way to unite your congregation, encourage each other, strengthen your shared sense of purpose, and experience answered prayers together. When you pray together with other people in your church, you can experience God's love flowing through you all, strengthening your mutual relationships with him!
Photo Credit: Sam Balye/Unsplash
---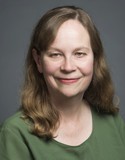 Whitney Hopler is the author of the Wake Up to Wonder book and the Wake Up to Wonder blog, which help people thrive through experiencing awe. She leads the communications work at George Mason University's Center for the Advancement of Well-Being. Whitney has served as a writer, editor, and website developer for leading media organizations, including Crosswalk.com, The Salvation Army USA's national publications, and Dotdash.com (where she produced a popular channel on angels and miracles). She has also written the young adult novel Dream Factory. Connect with Whitney on Twitter and Facebook.
This article is part of our Prayer resource meant to inspire and encourage your prayer life when you face uncertain times. Visit our most popular prayers if you are wondering how to pray or what to pray. Remember, the Holy Spirit intercedes for us, and God knows your heart even if you can't find the words to pray.
Serenity Prayer
The Lord's Prayer
Prayer for Peace
Morning Prayers
Good Night Prayers
Prayer for Healing
Prayer for Protection
Prayer for God's Help
Prayer for Anxiety
Prayer for Strength
Related podcast:
The views and opinions expressed in this podcast are those of the speakers and do not necessarily reflect the views or positions of Salem Web Network and Salem Media Group.
Related video:
Stock Footage & Music Courtesy of Soundstripe.com Thumbnail by Getty Images
---
Now available is our new Daily Prayer devotional! An easy way to start your day with prayer: read today's prayer and sign up to receive it by email.