3 Breakthrough Reasons to Pray with Other Believers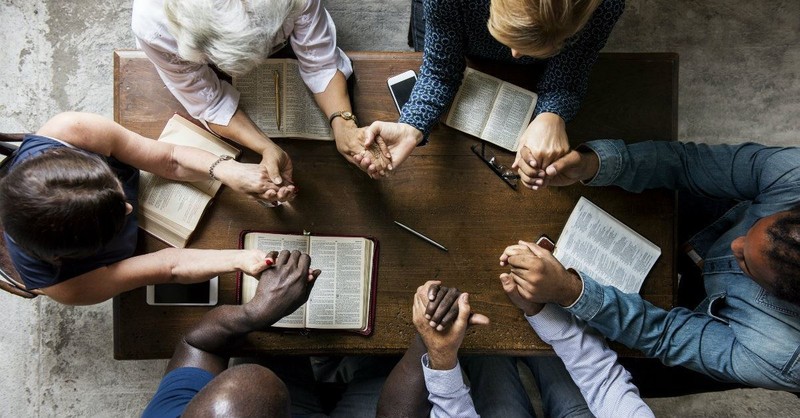 "Unity is a revelation of the spirit of God that sees that only together can we get the results that God wants. I need my brother. I can't do it alone. We must give ourselves away to one another and to Him. We must look at ourselves in a kingdom connection. It is in all of us, not one of us." George Otis, Jr.
1. United Prayer Brings Breakthrough
Where two or more agree about an issue they are asking God for, and ask according to God's will and purpose, He answers.
The word "agree" is "sympathy" in the Greek, and it means to sound together in harmony with one another concerning what God wants. Imagine the dynamic power released when whole churches come together to pray in a city. The Church has the authority to facilitate God's will and purposes on the earth.
2. There Is Power in Togetherness
When we pray together we encourage one another, and our own burdens seem to lighten. Our faith is ignited and we become stronger spiritually.
We have experienced a change in our personal lives because of corporate prayer.
3. United Prayer Is Hard Work but Worth It
Getting a group of Christians to pray together is hard work. Nobody ever said it would be easy. But the worth far surpasses anything any one of us could do alone. We need one another. Isn't it time that we learn this simple truth?
Isn't this the season that we should finally join forces and take back the nations for God and His Kingdom?
The urgency of this time cries out for it. God invites us to enter His heart for united prayer and breakthrough unity. We are in Kingdom connection and need one another. This animated video will motivate you to pray this breakthrough prayer for unity. 
This 3 1/2 minute video will help you to pray for unity. It's called: Our Breakthrough Prayer for Unity.
"Again, I tell you that if two of you on earth agree about anything you ask for, it will be done for you by my Father in heaven. For where two or three come together in my name, there am I with them" (Matthew 18:19-20).
---
Together in the Harvest,
Debbie Przybylski
Intercessors Arise International
International House of Prayer Kansas City (IHOPKC)
www.intercessorsarise.org
Photo Credit: ©GettyImages/Rawpixel