6 Encouraging Prayers for Good News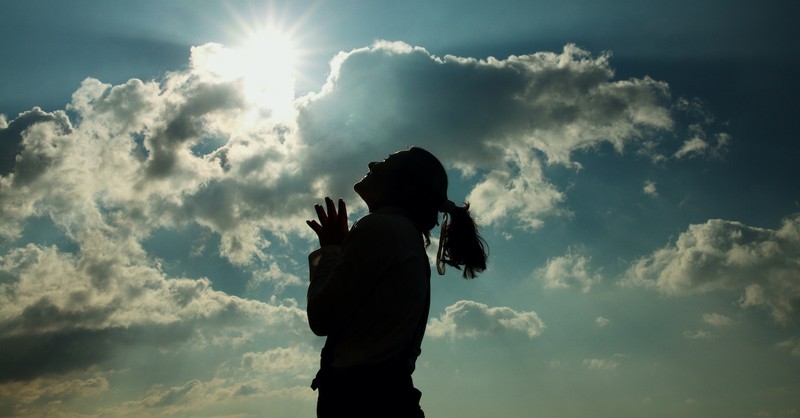 We often hear bad news in our fallen world, but while good news doesn't usually make the headlines, it happens frequently. God is always at work among us. When we entrust a situation to God in prayer for good news, we can expect the best to happen. Our loving God cares about every aspect of our lives, including the relationships, work, and health concerns we face day by day. Here are 6 encouraging prayers for good news – to help while we're waiting for good news, and to give thanks after God answers our prayers.
3 Hopeful Prayers When We Need Good News
These prayers for times when we need good news express hope that we will hear news of a positive outcome:
1. Relationship prayer: "God, my relationship with you is the most important one in my life. Thank you for loving me completely and unconditionally. Please help me in my relationship with [person's name]. Send us good news for our relationship together. Give me the strength I need to act with love in our relationship, and reach out to [person's name] with your love, as well. Guide us with your wisdom to say and do what's best, to strengthen our relationship. Help us forgive each other for our past mistakes, learn from them, and move forward with trust in you and compassion for each other. May your will be done for our relationship, and fill our souls with hope, so we can each move forward into our very best future. Amen."
2. Work prayer: "God, thank you for creating me with distinctive talents and giving me opportunities to develop them. I believe your promise that you have a good purpose for my life – including how you want me to contribute to the world. Please give me good news for all the work you want me to do, both in my professional career and in my volunteer work. Bring the best work opportunities to me. Help me earn the income I need. Work out my schedule so I'm using my time and energy well. Make a way for me to use my talents and skills to the fullest as I work. Bless my efforts, so I can achieve all the goals you want me to achieve, according to your purposes for my life. May my work help make this world a better place. Thank you, God. Amen."
3. Health prayer: "God my Creator, I trust you to help me with my health. I'm concerned about [describe your specific health concern]. Please send me the good news I hope for – the healing I need for my body and mind – according to the fullest extent of your will. Guide me to the best path to pursue healing. Help everyone on my medical team who is trying to help me. Send them your wisdom, so they can make the best decisions about my care. Please comfort me as I deal with this challenging health situation. Send me your peace and let me feel your love for me as I go through this. I'm hopeful that I can make a full recovery with your help, if that's your will. I trust you to bring something good out of this, no matter what. Thanks for caring for me, God. Amen."
3 Prayers to Thank God for Good News
These prayers after good news happens can help us express our gratitude to God:
1. Relationship prayer: "God, thank you for all the good work you've done in my relationship with [person's name]. It's your love that is flowing between us and helping us care for each other well. I look forward to what the future holds for our relationship. Please continue to develop the fruit of your Spirit – love, joy, peace, patience, kindness, goodness, faithfulness, gentleness, and self-control – in my soul. Day by day, help me and [person's name] treat each other the way you want us to, with your help. Thanks for your steady love in our lives, God. I love you. Amen."
2. Work prayer: "God, I'm excited by the good news I've received about my work, which you've made possible. Thank you for answering my prayers in such a wonderful way. I commit to doing my best with every project I work on – both paid and volunteer projects. Ultimately, I'm working for you, and I want my service to please you. Thank you for always being available to help me with whatever I need as I work. Please continue to use my work to help make this world a better place. I believe this good work news you've given me will help me fulfill my purpose, and I look forward to good results happening from my work as I continue to trust you. Amen."
3. Health prayer: "God, I'm relieved to have experienced healing from you. Thank you for your mercy. I know that illnesses and injuries aren't always healed in this fallen world, but I'm so grateful that you've chosen to intervene and heal me this time. No matter what my future holds, I trust you to keep giving me the strength and encouragement I need. I will keep doing my best to take care of the body and mind you've given me, through healthy practices. Thanks again for blessing me with this good health news, my caring Creator. Amen."
How Can We Be Faithful While We Wait?
While waiting is never easy, when we have to wait, it's wise to do so with faith rather than with worry. Waiting faithfully after we've lifted a prayer for good news can strengthen our relationship with God, because it teaches us how to trust him in deeper ways.
It's important to ask the Holy Spirit to help us be patient while we wait for good news. Patience is one of the "fruit of the Spirit" that Galatians 5:22-23 mentions. Romans 8:25 presents valuable advice for waiting for good news: "But if we hope for what we do not yet have, we wait for it patiently." My book Wake Up to Wonder explains research on patience that shows how being patient can help us notice God's awe-inspiring work in our lives. The research reveals that patient people feel more connected to God and other people, more hopeful, more grateful, less stressed, and more positive emotions overall than impatient people do. All those well-being benefits from patience help people notice and enjoy the wonder of God's work around them, the research shows.
An especially powerful way to wait faithfully is to focus on praising God for the goodness of who he is, rather than on the good news with which he can bless us. By shifting our focus, we lift our perspective beyond our circumstances and remind ourselves that God is trustworthy to do what's best for us in any situation. Psalm 22:3 describes God inhabiting, or being enthroned on, the praises of his people. When we praise God, we welcome God's presence into our lives. Of course, God is always with us, but through the practice of praise, we help ourselves notice God's presence with us. Praising God while we wait hopefully for good news strengthens our awareness of God, which strengthens our faith.
Conclusion
In a world where bad news makes the headlines, God still sends good news into our lives every day. We can expect the best, not the worst, when we pray for God to intervene in a situation. Whether we're lifting a prayer for good news to happen or giving thanks after it has happened, we can celebrate the many blessings God pours into our lives. There is no limit to either God's love for us or God's power to bring us good news!
Photo Credit: ©GettyImages/RunPhoto
---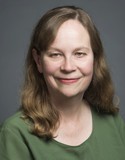 Whitney Hopler is the author of the Wake Up to Wonder book and the Wake Up to Wonder blog, which help people thrive through experiencing awe. She leads the communications work at George Mason University's Center for the Advancement of Well-Being. Whitney has served as a writer, editor, and website developer for leading media organizations, including Crosswalk.com, The Salvation Army USA's national publications, and Dotdash.com (where she produced a popular channel on angels and miracles). She has also written the young adult novel Dream Factory. Connect with Whitney on Twitter and Facebook.