5 Encouraging Prayers for Healthcare Workers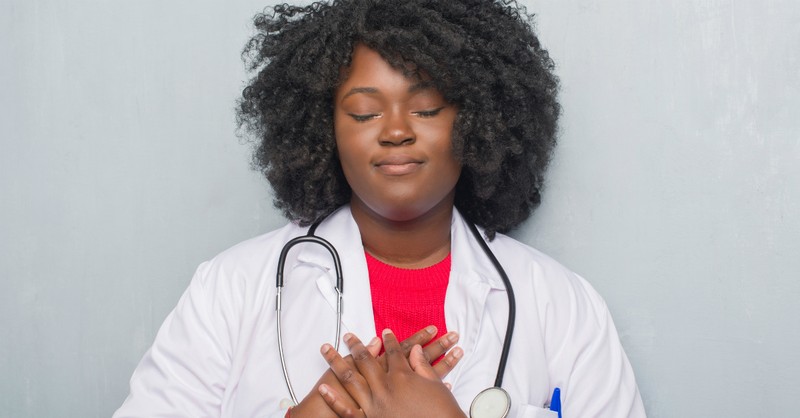 It has been an exhausting past couple of years for those in the healthcare industry. In every sense of the word, they've been on the front lines. Hospitals and clinics have been full and at times overflowing. Dr.'s, nurses, and residents are all exhausted. One recent survey of 1,119 healthcare workers indicated that healthcare workers are stressed out and stretched too thin, worried about exposing loved ones, emotionally and physically exhausted, not getting enough emotional support, and struggling with parenting. As we consider those results, what is our responsibility as believers to support them? One of the best ways we can show our support is by offering a prayer for healthcare workers.
Why Should We Pray for Healthcare Workers?
Prayer is one of the greatest ways we can make a difference in our world. Jesus taught His disciples to pray and promised that whatever we ask in His name and according to his will He would do as we pray (John 14:13). We are taught by the writer of Hebrews to come boldly before the throne of grace to receive what we need but this principle also applies to praying for others (Hebrews 4:13). The burdens of being a healthcare worker are at times heavier than the average person can carry alone. We are instructed by the Apostle Paul to carry one another's burdens (Galatians 6:2). One of the greatest ways we can do that is through prayer for our healthcare workers.
Over the past few years, especially through the pandemic, healthcare workers have been on the front lines in every sense of the word. Many of them are tired and discouraged. It's been difficult for them to keep up with caring for patients and at the same time navigate such polarizing opinions over best practices with regard to Covid -19. In addition, there has been an alarming shortage of healthcare workers and so many in the field of medicine have been overworked. As believers in the great physician, Jesus Christ, rather than criticizing, we have a responsibility to offer prayer for healthcare workers.
Each of the prayers below are samples that you can adopt to begin to support the healthcare workers you know and even those you don't know. Each prayer is rooted in scripture and so when you pray these prayers you can be assured that they are in sync with God's will.
Here are 5 prayers for healthcare workers:
A Prayer of Praise for Healthcare Workers
Lord Jesus, I praise you that You yourself are the Great Physician! You came to heal the sick and help the poor (Mark 2:17). I praise you that you have designed people to follow in your footsteps and to bring healing to those who are sick. Thank you, Lord Jesus, for healthcare workers and their hearts for the hurting. I praise you for doctors, nurses, physician assistants, pharmacists, and all the others who work tirelessly in the healthcare system. I praise you that these precious healthcare workers have a heart for people and for their health.
A Prayer for Healthcare Workers to Be Encouraged
Lord God, I pray for healthcare workers around the globe. So many of them are discouraged and frazzled as they have tried to stay ahead of the Covid-19 pandemic. Father God, you see every dismayed healthcare worker. You see their hearts as they try to love and care for patients as best they can. Father, encourage them through the power of your Holy Spirit. Comfort them as they face patients dying. Encourage their hearts as they come alongside those battling cancer, COVID, heart disease, or diabetes. I ask specifically that you would bring people alongside who can encourage their hearts and lift their spirits. I pray Holy One, that for every understaffed hospital, you will provide workers. I pray that as each one seeks to be the healing hands of Christ that you will bring joy. As they encounter tragedies in the ER or ICU, reassure them that you yourself are the resurrection and the life. Where they feel defeated, bring victory in your name. Where they feel anxiety, bring calm and peace. I pray that the God of all hope would Himself, fill each one with joy and peace as they trust in you so that each one may overflow with hope by the power of your Holy Spirit (Romans 15:13).
A Prayer for Good Health
Lord Jesus, Almighty Healer, as healthcare workers provide care for those who are ill, we pray that you would surround them with a shield so that they might stay healthy even as they serve humanity. May they be protected under the shadow of your wings. Holy Spirit, will you fill each one with wisdom to know how to take care of their physical health even in the midst of crazy schedules, exhaustion, and the stress of constant illness around them. I pray over their immune systems that they would be strengthened in the mighty name of Jesus. refreshed and revived for their day. Lord, remind them that their bodies are a sanctuary created for you (1 Corinthians 6:19-20). I pray that they might treat their sanctuary with honor and respect its limits. Holy One, show each healthcare worker best practices to keep their bodies healthy. Father God, where they begin to feel ill would you restore health as you promised (Jeremiah 30:17)? I pray that those that are fighting underlying health issues would be protected from any secondary illness. In the mighty name of Jesus, I pray, Amen.
A Prayer for Rest
Holy Healer, I lift up a prayer for healthcare workers to find rest when the weariness of their jobs closes in around them. I praise you that you are the one who invited, "Come with me to a quiet place and get some rest" (Mark 6:31b). May each healthcare worker receive your invitation with joy. Lord, caring for those who are sick is exhausting. I pray that healthcare workers would come to you to find rest. As the Psalmist wrote, "My soul finds rest in God alone" (Psalm 62:1). As they seek you, would you revive their spirits, souls, and bodies? Refresh them I pray. When the burden feels too heavy, may they come to you and take your yoke which is easy and light. (Matthew 11:28). Would you grant them wisdom to live out of your rhythms of grace rather than pushing beyond their limits? May they learn to see their limitations as a blessing rather than a curse. Father I pray you would bless them with seasons of recreation and relaxation so that they don't burn out as they serve you. May you, Lord Jesus, be their daily bread and provide for their needs as you promised.
A Prayer for Wisdom
Lord God, I praise you that you are the God of all wisdom. As the Apostle Paul, wrote, "Oh the depths of the riches of the wisdom and knowledge of God! How unsearchable his judgments, and his paths are beyond tracing out!" (Romans 11:33). Oh Father, healthcare workers need wisdom. May they seek you for wisdom as they perform surgeries and treatments. Thank you, that your word promises that when we lack wisdom and we ask you, you answer without judgment and give us the wisdom we need in abundance (James 1:5). Lord, may healthcare workers seek you even above science. May they praise you for science and all that they have learned but may they worship you as the God of all wisdom.
As you look around you and see tired, frazzled, or discouraged healthcare workers, would you accept the call to prayer? Prayer for healthcare workers is truly one of the greatest gifts we can give them right now. As you pray these prayers and include Scripture, God will do exceedingly abundantly beyond all we ask or think according to the power that belongs to Him alone (Ephesians 3:20).
Photo Credit: ©GettyImages/AaronAmat
---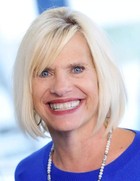 Authentic. Passionate. Funny and Biblical all describe Becky Harling. A best-selling author, Becky is a popular speaker at conferences, retreats, and other events. She is the author of 11 books, including Psalms for the Anxious Heart, How to Listen so Your Kids Will Talk, and The Extraordinary Power of Praise. Her newest Bible study, Our Father, comes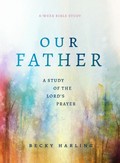 out this Spring. Becky is a certified coach with the John Maxwell Team and a seasoned Bible teacher. You can connect with Becky at www.beckyharling.com, www.harlingleadership.com, Facebook https://www.facebook.com/beckyharlingministries, Twitter, @beckyharling, or on Instagram at Becky Harling