How Do We Ask God to 'Lead Us Not into Temptation'?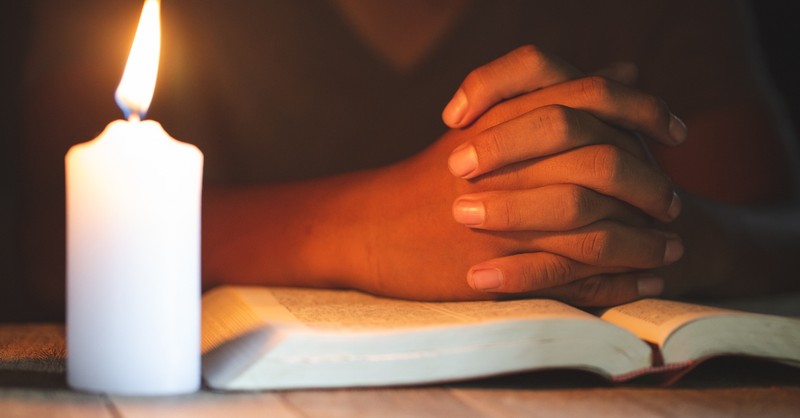 We often encounter the temptation to sin in this fallen, broken world. But whenever we're enticed by the idea of doing something we know is wrong, we can always rely on help from God to overcome temptation. In the Lord's Prayer, Jesus assured us that we can ask God: "Lead us not into temptation." Those words are easy to pray, but we need to live them out after praying to be able to successfully turn away from temptation. Here's how to apply that "lead us not into temptation" prayer to your life.
Where Does the Bible Say "Lead Us Not into Temptation"?
The Bible includes the phrase "lead us not into temptation" in the Gospel of Matthew, as part of the model prayer that Jesus gives his disciples – what has come to be known as the Lord's Prayer. In Matthew 6:13, Jesus says: "And lead us not into temptation, but deliver us from the evil one."
God leads us, but he doesn't tempt us. James 1:13 explains: "Let no one say when he is tempted, 'I am tempted by God'; for God cannot be tempted by evil, nor does he himself tempt anyone". When we're tempted to sin, that desire comes from living in a fallen world where God's original design has become corrupted. Humanity can be tempted to sin, and suffer as a result, because those are natural consequences of rebelling against God. God never sends temptation into our lives.
However, while God doesn't tempt us himself, he does allow us to be tempted because we can learn and grow in the process. God permits us to be tempted so our faith and character can grow stronger when we make the right choice. Even Jesus encountered temptation during his earthly life. Satan tempted Jesus in the desert wilderness three times, in ways that represented common types of human temptations. Each time, Jesus proved that good triumphs over evil. When we encounter temptation ourselves, we can count on God to help us whenever we reach out to him. "No temptation has overtaken you except such as is common to man; but God is faithful, who will not allow you to be tempted beyond what you are able, but with the temptation will also make the way of escape, that you may be able to bear it" (1 Corinthians 10:13).
What Does "Lead Us Not into Temptation" Mean?
God is constantly leading us – not just toward good, but also away from evil. By praying for God to "lead us not into temptation," we're asking God to meet us right where we are – no matter what types of temptation we're facing – and give us the wisdom and strength we need to make the best choices. When we pray that phrase, we're welcoming God's power into the situations that tempt us. God is able to turn us around from heading in the wrong direction, but we must invite him to do so, because we have free will. Choosing to say a "lead us not into temptation" prayer is a way to exercise our free will to follow God's leading, rather than walking apart from his guidance.
When we're stressed, we can struggle with the temptation to seek fulfillment in a source other than God. In my book Wake Up to Wonder, I describe ways we may numb ourselves emotionally to try to relieve stress. Those ways include everything from bad habits such as overworking, mindlessly surfing online, bingeing on unhealthy comfort foods, and shopping too much, to addictions like alcohol, smoking, gambling, or pornography. Giving into common temptations like those may make us feel better temporarily, but the numbness that results keeps us from noticing the wonder of God's work in our lives. As a result, we find ourselves stuck in numbness. When we make the choice to seek God's help in moments of temptation, though, glimmers of wonder start breaking through into our lives. We wake up to an awareness of God's presence with us. The awe we experience inspires us to follow where God leads – away from temptation and toward true fulfillment in a loving relationship with him.
So, "lead us not into temptation" means paying attention to how God is working to lead us, and choosing to move in that direction. That involves shifting our focus away from whatever tempts us and toward God himself. When we value experiencing God's love more than cheap substitutes for God's love, it becomes easier for us to overcome temptation.
A "Lead Us Not into Temptation" Prayer
We can ask God to "lead us not into temptation" by praying for God's help to avoid situations that can cause us to fall into sin. Mark 14:38 urges us: "Keep watch and pray, so that you will not give in to temptation. For the spirit is willing, but the body is weak." Each of us knows what tempts us to sin the most. We all have certain triggers that have led to past mistakes and current bad habits. Here's how to seek God's help to break free of temptation:
- Confess your bad habits and ask God to heal you from unhealthy cravings. Commit to God that you'll stop unhealthy behaviors for one month, with his help. Since it usually takes at least three weeks to change a habit, that will give you time to make your new commitment stick.
- Cut ties to the temptations that have triggered your mistakes in the past. Make whatever lifestyle changes you sense God leading you to make. Ask a few people you trust to support you with encouragement and accountability as you make new, healthier choices. If you're dealing with an especially challenging temptation issue – such as addiction – get help from professionals like a counselor or doctor.
- Practice mindfulness when you feel stress, rather than giving in to your old temptations. When stressful emotions hit you, experience them without being controlled by them. Take a mindful approach to those emotions by calming acknowledging your feelings in the present moment. Rather than reacting to challenging emotions, respond to what you feel by seeking to learn from it.
- Pray for help – both proactively and in the moment whenever experience temptation. Here's a "Lead Us Not into Temptation" prayer you can use: "Jesus, please give me the spiritual strength I need whenever I'm tempted to sin. Sometimes my desires seem too strong to resist temptation myself. I believe your promise to give me strength in my weakness. Thank you for understanding the battle I face. Just as you overcame temptation yourself in the wilderness with Satan, I know you'll help me overcome any type of temptation I face. Help me focus on you rather than on what is tempting me, and rely on the power you will give me to overcome temptation. Send me your wisdom day by day, so I can make choices regularly that will lead me away from temptation and closer to you. Thank you for your help in all situations. Amen."
No matter what temptations you face, God will help you overcome them if you seek his help to do so. God "knows how to deliver the godly out of temptations" 2 Peter 2:9 promises. The more you follow where God leads you day by day, the better you'll be able to deal with temptation. Along the way, you'll discover the wonder of God's strength at work in your life!
Photo Credit: © Getty Images/Tinnakorn Jorruang
---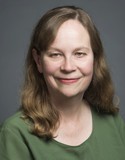 Whitney Hopler is the author of the Wake Up to Wonder book and the Wake Up to Wonder blog, which help people thrive through experiencing awe. She leads the communications work at George Mason University's Center for the Advancement of Well-Being. Whitney has served as a writer, editor, and website developer for leading media organizations, including Crosswalk.com, The Salvation Army USA's national publications, and Dotdash.com (where she produced a popular channel on angels and miracles). She has also written the young adult novel Dream Factory. Connect with Whitney on Twitter and Facebook.