How to Respond to Mistreatment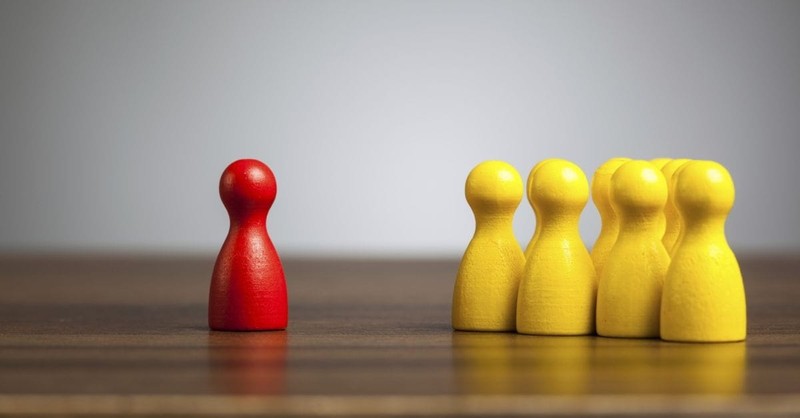 "You are not your own… For you were bought with a price; therefore glorify God in your body and in your spirit, which are God's" - (1 Corinthians 6:19-20).
 
Dear intercessors,
 
Whether we like it or not, there are times when we experience mistreatment by others. It can be a family member who says something against us, or a co-worker who tries to ruin our reputation in some way and blocks our goals to advancement in our workplace. Or it can be a multitude of other situations. In this imperfect world with broken people, we will all face mistreatment. And this often happens with those we are the closest to—husbands, wives, children, neighbors, and co-workers. We live in a world filled with misunderstanding and injustice. There are so many situations where our heart can cry out, "This is not fair!"  
 
As ones who want to grow in prayer, what do we do when we experience mistreatment? What does God want us to do when we feel injustice in a very personal way? How can we have a godly attitude when unfairly treated? How can we keep from bitterness and from hindering our prayer life because of an angry or bitter heart? Keep in mind that bitterness starts as a tiny root that grows up to cause trouble and defiles many (Hebrews 12:5). Let's look at the biblical example of David because he was able to keep his heart pure in the hardest of circumstances.
 
The Example of King David

"Into your hands I commit my spirit; redeem me, O LORD, the God of truth. My times are in your hands; deliver me from my enemies and from those who pursue me" - (Psalm 31:5, 15).
 
David, the man after God's heart, is one of the greatest examples of how to respond rightly to God when mistreated. David was one who trusted in God to intervene because when he was mistreated by Saul, He did not retaliate. Can you imagine the fear of being sought after and threatened by Saul and his 3000 soldiers? Running for his life as a hunted fugitive, David's heart must have been pounding in his chest as Saul came into the very cave where he and his men were hiding. Yet David did not kill Saul at this opportune time, but instead he committed his cause totally into God's hands. He passed one of his hardest tests when his very life was at stake in this dark, dungy cave. See 1 Samuel 24:2-15.
 
At, yet, another time David had the opportunity to kill his enemy. Saul and his men were sleeping within the camp with his spear stuck in the ground close to his head. Again David refused to harm him. See 1 Samuel 26:2-24 for the full story. He committed his cause into God's hand. He let God be his deliverer. He said to Saul in verse 23-24:
 
"May the Lord repay every man… for the LORD delivered you into my hand today, but I would not stretch out my hand against the LORD's anointed… let my life be valued much in the eyes of the LORD, and let Him deliver me out of all tribulations."
 
Have you or I had to trust God with our enemies to the degree that David did—with our very life?
 
When you entrust yourself into God's hands, you make a transaction with God of a very deep nature. You trust in His will for your life in His way and with His timing to intervene. You are transferring your personal rights into His hands and into His responsibility. You are letting God be God in your life to the very core of your being. You are acknowledging His ownership of you. God is always working deeply in our hearts and is developing our inner character. By refusing to retaliate like David did with Saul, you are letting God remove the "Saul" in your own heart. 
 
You are trusting in God's leadership in your life. You are refusing to retaliate and are bringing God and His activity into your situation. You are bringing God into the conflict and are engaging in spiritual warfare. You are making room for His righteous judgment. You are being tested in your faith deeply as you trust that He vindicates us in His time and ways.
 
Trusting in God's Leadership at Sea

"Whoever would love life and see good days must keep their tongue from evil and their lips from deceitful speech. They must turn from evil and do good; they must seek peace and pursue it. For the eyes of the Lord are on the righteous and his ears are attentive to their prayer" - (1 Peter 3:10-12).

I remember several years ago while living on a mission's ship going in and out of nations with the gospel message, an international crew, and the largest floating book exhibition in the world. We had just left Romania and were sailing towards our next nation, Bulgaria. Right before entering that nation we were falsely accused of being a cult, and suddenly we were told that we couldn't enter Bulgarian waters. The door was shut completely. With over 300 people on board from over 40 nations, and with numerous programs and plans for the next port, we were stopped in our tracks and had nowhere to go. We were stuck at sea and had to go somewhere, but where?
 
In that situation we had nowhere to turn but to God in prayer. As a ship's crew and staff, we had to trust in His leadership. We had to bring Him and His activity into our situation in a deeper and more desperate way. It tested our faith. Our plans up to that point had to drop by the wayside. It would be useless to try to defend ourselves. God had to be our vindicator, our answer, and our solution to this problem.
 
In a remarkable and amazing way, God opened the door to a nearby Muslim nation. Our ship got unusual publicity. God opened the way into a central port in the city, and we had a wonderful program. We saw God's fantastic leadership and plan. Our faith grew as a ship's company and we saw the works of the Lord in a needy land. If we had retaliated and fought to get into Bulgaria, we would have missed the magnificent plan of God. We would have missed His best. His leadership is perfect and surpasses all of our plans. We were able to overcome evil with good when we did not avenge ourselves and pursued peace. God was attentive to our prayers, and we experienced the blessing of God in an unexpected land.
 
"Do not avenge yourselves, but rather give place to God's wrath; for it is written, 'Vengeance is Mine, I will repay,' says the Lord… if your enemy is hungry, feed him; if he is thirsty, give him a drink… Do not be overcome by evil, but overcome evil with good" - (Romans 12:19-21).
 
When you bless and pray for your enemies and the very ones who mistreat you, your attitude towards them changes. You heart becomes free. You begin to love your enemies and care about their welfare. Even if you don't see God's vindication immediately or even in this life, you will see it one day when God makes everything right. 
 
Is there some situation today where you have the opportunity to overcome evil with good? Is there one or two people who you feel have mistreated you? If you give yourself a few moments of silence, God will often bring someone to mind. We all have situations. Can you entrust yourself to God and bless your enemy? Can you entrust your reputation, future, plans and well-being to God and to His leadership? Let's learn to commit our spirit into God's hands. Let's overcome evil with good. Let's remember David's example.

Always remember that you were bought for an incredible price. You can trust in God's perfect and loving leadership over your life. 
"When David 'committed his spirit' into God's hands, he was committing to God everything that deeply touched his spirit such as his reputation, money, possessions, positions, and impact. He was entrusting the outcome of the most important issues in his life to God's leadership." - Mike Bickle

Intercessors Arise News

I invite you to see my four new facebook pages for my books on prayer: Breakthrough Prayer, Ascending the Height in Prayer, Deeper Still, and 24/7 Prayer Arise. Join and like the Intercessors Arise facebook page for daily encouragement in your prayer life. Have your friends sign up for Intercessors Arise here.
Together in the Harvest,
 
Debbie Przybylski
Intercessors Arise International
International House of Prayer (IHOP) KC Staff