4 Important Prayers for Buying a House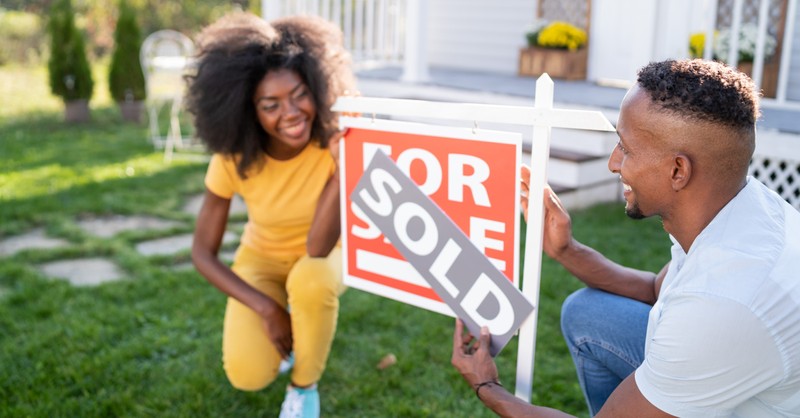 How could this be an answer to prayer for buying a house? It was a mass of overgrown weeds, trees, and piles of junk leftover from a pig farm that had burned down several years ago. It didn't look like our future home, it looked like a dump. Yet, as we walked the property, we felt our search for a home was over. This is where God was leading us—to build on the ashes of a pig farm that was turned into an illegal pot farm before burning to the ground (Awesome, right? They say the Lord works in mysterious ways and this is certainly one of those situations).
Looking at the messy land, I knew this would be our future home, and thank God He was with us every step of the way. We encountered so many challenges and had it not been for God's leading, we would've thought we had lost our minds.
We not only built a new home, but we built it with a mother-in-law suite and we were learning to create a new family. Then our old house sold before the new one was built. We also lived in a camper with two cats and two kids for four months. And we encountered one setback after another. But it's worth it. We now have a beautiful home with country views and the best part, Grandma is always around!
The reason why I'm telling you this is because every situation is unique because God created each of us for a purpose, on purpose. Your current address or future address is not a coincidence. Where you live—is not just because of your budget, your commute, or your current stage in life. You live where you live because God placed you in that city, that state, and that neighborhood for His purpose (even if it's a former pig farm).
Why Is it Important to Involve God in the House Buying Process?
It's important to remember God will deliberately and sovereignly place you where He wants you. And this is why we want God to be involved in the process by lifting a prayer for buying a house. We need Him to protect us from disasters. We need Him to direct us to the dwelling place He has in mind. We need Him to be our strength, our character, and our foundation more than anything. Buying or building isn't easy. There will be setbacks and we will need God's discernment and wisdom to make the best choice.
A Prayer for House-Hunting and Decision Making
Father God, your word says that if anyone lacks wisdom, they should ask, and you will give to them generously. We are about to make a huge decision in our lives. Lead us to the right realtor who is your servant. Lord, I ask that you direct, advise, lead, and grant us wisdom in the house-hunting process. We ask that you guide us as we search for the right house. Let your presence cover the negotiations and guide in the financial decisions. We are searching for a home that will provide peace, rest, and a place to dwell with you. Please help us to stand firm in our confidence and not waiver in decision-making. Remove anything in us that will cause us to make rash decisions. Help us to be filled with discernment and patience to hand in big and small decisions. May we yield to your leading. Amen.
A Prayer for Buying a House
"God, grant me the serenity to accept the things I cannot change; courage to change the things I can; and wisdom to know the difference." Help me to remember these words throughout the buying process. Help us to remember some things will go wrong and that's okay. Remind us of your promises and help us to remember our house is built on the ultimate foundation—The Rock—Our heavenly father. We thank you for the new home we are about to buy. We praise your name for how you led us here. We thank you for the future you have secured for us and we look forward to the adventures you have in store for us as we create a new place to gather. We praise you that our family is established by your hand. We thank you for a place to call our own that is a peaceful dwelling place infused with your spirit.
A Prayer for the Moving Process
Moving is never easy. It's finally here. It feels like our lives are in boxes and even though we are moving just across town, we are still moving. As we transition from one new space to the next, may your love abound and overflow. May we remember we are merely humans with emotions that range from excitement, annoyance, frustration, and exhaustion. May we remember we have different personalities and approach things like moving differently. But ultimately, may we remember to have a Christ-like attitude when the going gets tough. Help us to have an overwhelming sense of gratitude. And help us be ready to greet our new neighbors with your love and confidence. We thank you that you have brought us closer together through this process and have helped us look forward to the new adventures we will have in our new dwelling place.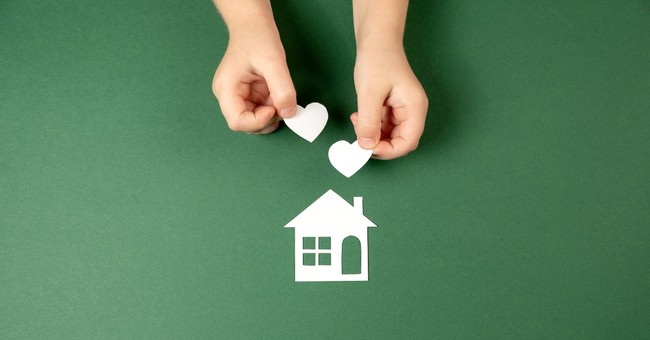 Photo Credit: ©Getty Images/Yurii Yarema
A Prayer That God Will Be the Center of Your Household
May we always remember this house and those who dwell within it serve you and only you. Father, we pray for your mighty hand to be on this home. We dedicate this home to you and thank you for blessing us richly with a place to gather, make memories, and glorify you in all we do. Make our home a shining example of your truth and love. We pray for your continued provision in our lives. As Jesus taught us, we pray for our daily bread: may you give us what we need for today, and may you remind us not to worry about tomorrow.
Please place a hedge of protection around our home, we ask that our minds will stay steadfast on you and we will continue to be transformed by the renewing of our minds. We ask the Holy Spirit to dwell richly in this place. We ask for discernment and peace. Help us to focus on what is eternal and that our new home is a reflection of you.
10 Comforting Verses When Buying a House or Moving
The Bible has a lot to say about being sojourners in this life. But God is with us through it all and the Bible is filled with stories about moving. There's Jacob, Moses, the Israelites, and even the disciples moved from town to town. Ultimately, no matter where we rest our heads at night, we know that God not only guided us to where we are, He is still with us, and He is still in control. Here are 10 comforting verses for buying a house and on moving day!
Deuteronomy 6:6-9 These commandments that I give you today are to be on your hearts. Impress them on your children. Talk about them when you sit at home and when you walk along the road, when you lie down and when you get up. Tie them as symbols on your hands and bind them on your foreheads. Write them on the doorframes of your houses and on your gates.
Proverbs 24:3-4 By wisdom a house is built, and by understanding it is established; by knowledge the rooms are filled with all precious and pleasant riches.
Psalm 37:4-6 - Delight yourself in the Lord, and he will give you the desires of your heart. Commit your way to the Lord; trust in him, and he will act. He will bring forth your righteousness as the light, and your justice as the noonday.
Psalm 37:5 - Commit your way to the Lord; trust in him, and he will act.
Hebrews 11:6 And without faith it is impossible to please him, for whoever would draw near to God must believe that he exists and that he rewards those who seek him.
Romans 8:28 And we know that for those who love God all things work together for good, for those who are called according to his purpose.
Isaiah 41:10 Fear not, for I am with you; be not dismayed, for I am your God; I will strengthen you, I will help you, I will uphold you with my righteous right hand.
Joshua 1:3 Every place that the sole of your foot will tread upon I have given to you, just as I promised to Moses.
Jeremiah 29:11 For I know the plans I have for you, declares the Lord, plans for welfare and not for evil, to give you a future and a hope.
Matthew 7:24 Everyone then who hears these words of mine and does them will be like a wise man who built his house on the rock.
There are so many challenges and big decisions when it comes to buying a house. It can seem like a daunting and overwhelming task. But it can be a fun adventure where you learn to trust in God and grow in your faith. This is why lifting up a prayer for buying a house is crucial. Now that we've moved into our new home, we can see how God's hand had been upon us, even when we were living in a camper for four months. We see how to help our family grow closer, attitudes softened, characters changed, and now we have a beautiful new home to use for God's glory and to create new family memories. Remember, no matter where God leads, He has your best interests in mind.
Photo Credit: ©Getty Images/Valentin Russanov
---

Heather Riggleman is a believer, wife, mom, author, social media consultant, and full-time writer. She lives in Minden, Nebraska with her kids, high school sweetheart, and three cats who are her entourage around the homestead. She is a former award-winning journalist with over 2,000 articles published. She is full of grace and grit, raw honesty, and truly believes tacos can solve just about any situation. You can find her on GodUpdates, iBelieve, Crosswalk, Hello Darling, Focus On The Family, and in Brio Magazine. Connect with her at www.HeatherRiggleman.com or on Facebook.