5 Powerful Prayers for Deliverance from Addiction
Whitney Hopler

Crosswalk.com Contributing Writer

Published

Dec 13, 2021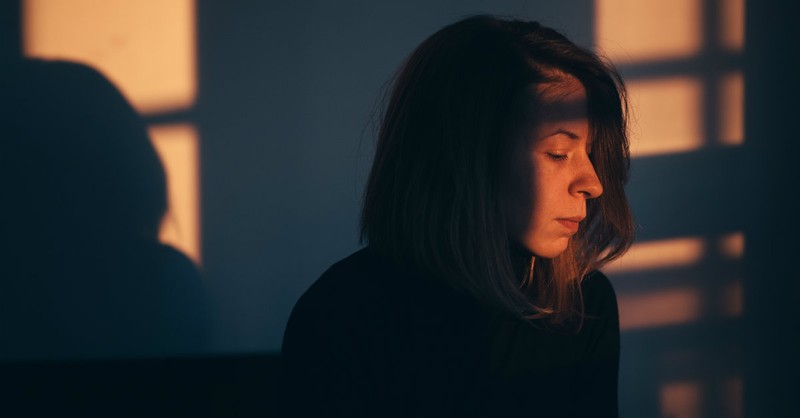 Don't give up hope when you're struggling with an addiction. No matter what you're addicted to, God's ability to help you is much stronger than that addiction's hold on you. Here's how to seek God's help to break free of addiction, and 5 powerful prayers for addiction deliverance.
What Is an Addiction?
An addiction is a strong compulsion to have or do something that harms your health. When you're addicted to something, you feel compelled to pursue it even though you know it's unhealthy for you. Your addiction tempts you with a temporary good feeling but ultimately hurts you by leading you away from the only true source of fulfillment: God.
Addictions are often fueled by stress since they have a numbing effect on our emotions. Numbing ourselves is a popular way to manage stress in our society. My book Wake Up to Wonder describes the most common types of addictions that can numb our senses, blocking our ability to feel our emotions and preventing us from noticing the wonder that is happening all around us. Those addictions include alcohol, drugs (such as tobacco, painkillers, or other substances), pornography, gambling, unhealthy eating, shopping too much, watching excessive TV, and constant busyness. God has wired us to feel our emotions – including difficult feelings such as sadness, anger, and loneliness – so we can learn important lessons from working through them. While numbing ourselves can temporarily soothe the stress of feeling our challenging emotions, the more we try to escape our feelings through numbing methods, the more we put our souls to sleep. This significantly limits the amount of God's wonder that we can notice and enjoy. When we're numb, we simply miss out on much of what God is doing in our lives.
God offers us a better way: turning to him, rather than to addictions when we feel stressed. God is the only source of lasting satisfaction. Jesus promises us in John 14:27: "Peace I leave with you; my peace I give you. I do not give to you as the world gives. Do not let your hearts be troubled and do not be afraid." Not only does God offer us peace, but he also stands ready to give us the guidance and help we need to break free of addictions. We can pray about everything we need with confidence that God will deliver us from any type of addiction.
Here are 5 powerful prayers for addiction deliverance that you can use anytime you need them:
Prayer for Addiction Deliverance from Alcoholism
"God, I'm drawn to drink alcohol even when I know it's hurting me. I want to be sober, but I still find myself drinking, because I'm overwhelmed with cravings for my favorite alcoholic beverages. I'm pained by how my drunkenness has harmed me and the people I love. So, I'm asking you to help me stop completely – stop buying alcohol in stores, stop ordering it in restaurants, and stop accepting it at social gatherings. I commit to doing whatever it takes to heal from alcoholism. I will join a support group, work with medical professionals and counselors, go to rehab, or anything else that's necessary to achieve sobriety. Please guide me to the best people and resources to support me on my healing journey. Holy Spirit, renew my mind so I can think in healthy ways about everything that had previously triggered me to drink alcohol. Heal my emotions and give me your peace, Jesus. Strengthen my faith so I can believe in the hope of the better future that you promise me, God. Thank you for your grace and mercy. I look forward to celebrating sobriety with you. Amen."
Prayer for Addiction Deliverance from Drugs
"Dear God, my drug dependency is taking a toll on both my body and soul. I need your help to break free of my drug habit. I want to change. Please show me how to relieve my pain without using a substance to do so. I commit to stopping my drug use, and to accepting support from others who care about me and can help me heal – including doctors, counselors, family, and friends. I will stop putting harmful chemicals into my body and go through withdrawal, so each of my cells can heal. I choose to start new, healthy habits like prayer and meditation to replace my drug habit. Heal my drug cravings and fill my soul with peace that transcends cravings for any substance. Thank you for helping me day by day; amen."
Prayer for Addiction Deliverance from Unhealthy Eating
"Holy Spirit, please give me self-control over my appetite. I can't stop eating when I'm already full, I'm eating unhealthy foods, and I'm eating for comfort rather than nutrition. When I'm tempted to pick up one more brownie or load another serving of macaroni and cheese on my plate, stop me in the moment and redirect my mind to something healthy instead. Please change my mind about my relationship with food so I can recover. Help me figure out the root cause of my food addiction. Am I overeating or eating in unhealthy ways when I'm bored, stressed, or lonely? Send me the emotional healing I need as I turn to you – rather than food – for my emotional needs. I commit to stop buying the foods to which I've become addicted and to replace them with healthy foods that I can enjoy instead. As much as possible, I will start eating snacks and meals with other people, so I won't be tempted to overeat when I'm by myself. When I feel emotions that had previously tempted me to eat compulsively, I'll pray about them rather than trying to eat them away. Thank you for helping me enjoy food as you designed it to be, simply as healthy nourishment day by day. Amen."
Prayer for Addiction Deliverance from Gambling
"My generous God, please help me break the grip that gambling has over me. I find myself addicted to spending money on games of chance and confess that I've been wasting money you have entrusted to me for better purposes. Show me the reasons why I've been compulsively gambling, and work with me to heal those issues in my life. Guide me to help from other people, as well, such as financial advisors and friends who will pray for me on my healing journey. From now on, I choose to look to you rather than to luck to provide for my future. Only you can reliably provide what I need. Thank you for giving me everything I need at all times, and teaching me to trust you. Amen."
Prayer for Addiction Deliverance from Pornography
"My loving God, I've been caught in a stressful cycle of desire and shame, but I know you can help me break free of it. I acknowledge that pornography blocks the intimacy that you created sex to nurture through real relationships. Please forgive me for mistreating the people you love through porn, by looking at them as objects to be used rather than as souls to be loved. Please heal my mind from the unhealthy neural pathways that have been wired into my brain from watching porn. Help me identify what triggers my pornography use: stress, frustration, boredom, loneliness, or something else. Empower me to turn to you – the source of all love – rather than to porn when I experience those triggers. Show me what to do when temptation hits, to turn away from porn and toward you. Please repair the sexual brokenness in my life, through counseling on my own or with my spouse, and in any other ways I need healing. Restore a healthy connection with my spouse in our marriage. Let us enjoy and celebrate the sacredness of sex together, the way you intended it to be. Thank you for healing and fulfilling me with real love, so I never need to settle for the cheap substitute of porn again. Amen."
When addiction is controlling you, it may seem like there's no way out. But God's power is far stronger than any addiction. Choose hope by praying for the help you need to break free of your addiction. You'll see God respond in wondrous ways to lead you into a better future.
Photo Credit: ©GettyImages/Marjan_Apostolovic
---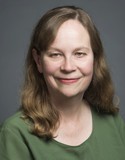 Whitney Hopler is the author of the Wake Up to Wonder book and the Wake Up to Wonder blog, which help people thrive through experiencing awe. She leads the communications work at George Mason University's Center for the Advancement of Well-Being. Whitney has served as a writer, editor, and website developer for leading media organizations, including Crosswalk.com, The Salvation Army USA's national publications, and Dotdash.com (where she produced a popular channel on angels and miracles). She has also written the young adult novel Dream Factory. Connect with Whitney on X/Twitter.
This article is part of our Prayer resource meant to inspire and encourage your prayer life when you face uncertain times. Visit our most popular prayers if you are wondering how to pray or what to pray. Remember, the Holy Spirit intercedes for us, and God knows your heart even if you can't find the words to pray.
Serenity Prayer
The Lord's Prayer
Prayer for Peace
Morning Prayers
Good Night Prayers
Prayer for Healing
Prayer for Protection
Prayer for God's Help
Prayer for Anxiety
Prayer for Strength
Related podcast:
The views and opinions expressed in this podcast are those of the speakers and do not necessarily reflect the views or positions of Salem Web Network and Salem Media Group.
Related video:
Stock Footage & Music Courtesy of Soundstripe.com Thumbnail by Getty Images
---
Now available is our new Daily Prayer devotional! An easy way to start your day with prayer: read today's prayer and sign up to receive it by email.