An Easy and Powerful 30-Day Plan to Pray through Ecclesiastes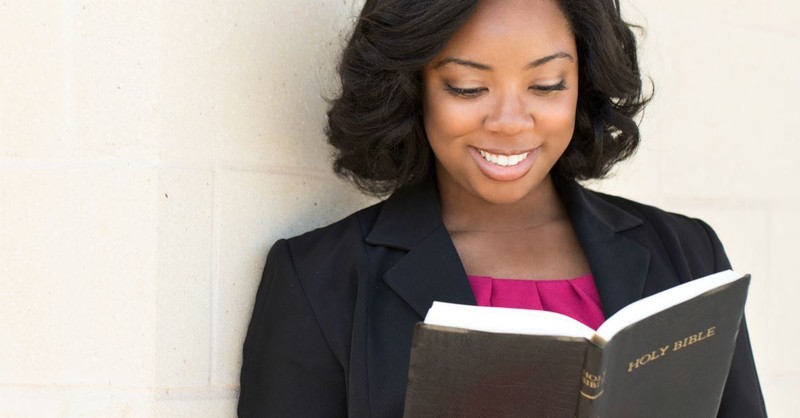 Near the end of his life, tradition tells us, an aged Solomon created Ecclesiastes, one final collection of his thoughts, now in our Bible. Many Christian dismiss the old king's wisdom here. "It's too depressing," they say, "all that stuff about life being meaningless."
And yet...
For thousands of years Ecclesiastes has been read aloud during Sukkot—the Jewish holiday of joy. Why? Because In Ecclesiastes we see what life lived apart from God really is: hard, short, meaningless. And we discover the true satisfaction that comes when God infuses himself into that otherwise meaningless life.
Now, what do you think might happen if we prayed through Solomon's harsh-but-true wisdom each day for a month? I think it's time we found out.
Day 1
Lord, let's be honest. It feels like this life is meaningless. No matter how much we see or hear, we're never satisfied. History repeats itself—there's nothing new under the sun. And eventually we'll all be forgotten. Help me see your hope in my life today. Amen.
From Ecclesiastes 1:1-11
Day 2
God, Solomon thought you'd given us all a tragic existence—that everything in life, from wisdom to madness to folly, was simply like chasing the wind. What was he missing, Lord? Today, show me the difference you can make in my life. Amen!
From Ecclesiastes 1:12-18
Day 3
Dear Jesus, what a great reminder for me today! Solomon looked for happiness in pleasure, and wine, and wealth, and sex, and power. Yet he was never happy! He found only disappointment. Remind me often today that true happiness is only found in you—not in wasted, worldly desire. Amen.
From Ecclesiastes 2:1-11
Day 4
Father, in the end both wise and foolish people die—there's just no escaping death. Solomon thought that made life meaningless. Not me! Each day is a precious gift, an opportunity to know you better before I die. Thank you for today! Amen.
From Ecclesiastes 2:12-16
Day 5
Jesus, it can be easy to hate the pains of this life, and its temporary nature. But when I turn my eyes to you, I see you giving pleasure in food and drink, and satisfaction in work. You give wisdom, knowledge and joy to me each day. You, Lord, are my life. Amen!
From Ecclesiastes 2:17-26
Day 6
Amazing God, may your Spirit bring to mind this truth as I walk through my life today: For everything there is a season—a time for every activity under heaven. Amen!
From Ecclesiastes 3:1-8
Day 7
Lord, there's nothing better than to be able take pleasure in the gifts you give me each day—to eat, drink, and enjoy the fruits of my labor. Help me to remember to be grateful today, and to honor you according to your purpose for me. Amen.
From Ecclesiastes 3:9-17
Day 8
Jesus, you'll judge everyone in due season, for good and bad, for all our deeds. When that time comes for me, may my goodness be found in you, and my evil deeds forgotten because of your love. In the meantime, may I find happiness in my work because I belong to you. Amen!
From Ecclesiastes 3:18-22
Day 9
This is my prayer today: Lord comfort the oppressed, give help to the helpless. May I look to you with hope instead of looking at my neighbor in envy. Don't let my hands be idle; grant me one handful with quietness rather than two handfuls with chasing of the wind. Amen.
From Ecclesiastes 4:1-6
Day 10
God, your teacher tells me that two are better than one, that they can help each other succeed. And, as an example, a triple-braided cord is not easily broken. I believe this wisdom of relationships to be true. Help me see—today—just what that means for me. Amen!
From Ecclesiastes 4:7-12
Day 11
Solomon tells me that it's better to be poor, but wise, than to be even a king who refuses advice. That's good advice, Lord! So today, please help me to be open to your wise guidance. Amen.
From Ecclesiastes 4:13-16
Day 12
In your house, God, I want to hear you—not just my own rambling voice. I want to respect you and keep promises I make to you. I don't want my mouth make me sin. Talk is cheap, I know. Help me honor you each day instead. Amen.
From Ecclesiastes 5:1-7
Day 13
Oh Father, it's true that people who love money will never have enough, never gain true happiness. So why am I always so worried about finances? Today, may I gratefully receive the wealth you choose to give me—and have good health to enjoy it. Thank you. Amen.
From Ecclesiastes 5:8-20
Day 14
Lord, help me learn a lesson from the rich man today. You gave him great wealth and honor—everything he could ever want. But he still can't find satisfaction in life. Instead, may I be satisfied by knowing you each day! Then I can never be disappointed. Amen.
From Ecclesiastes 6:1-6
Day 15
Jesus, my life is like a shadow, brief and unpredictable. So today I choose to enjoy what I have instead of longing for things I don't have. Your Holy Spirit will help me with that, right? Thank you! Amen.
From Ecclesiastes 6:7-12
Day 16
Much wisdom from Solomon today, Lord! He reminds me to value a good reputation; to let my sorrows be a refining influence on me; that finishing is more important than starting; and that patience is better than pride. May these truths ruminate inside me all day long, changing me from the inside out. Amen.
From Ecclesiastes 7:1-12
Day 17
Prosperity comes from you, God—and hard times too. Nothing is certain in this life. Teach me to trust your love and faithfulness, in both good circumstances and bad. Amen.
From Ecclesiastes 7:13-14
Day 18
Dear Jesus, I'm very aware of my sinfulness today, As Solomon observed, not a single person on earth is always good and never sins—including me. Please forgive my failings, and help me avoid extremes of wickedness and supposed righteousness. I depend on you. Amen.
From Ecclesiastes 7:15-20
Day 19
Holy God, temptations are everywhere! Maybe I eavesdrop on others and am hurt by what they say. Or I try to be wise, and find it difficult, even disappointing. Or I give in to the snares of unhealthy sexuality. Thank you for warning me—help me resist these temptations today. Amen.
From Ecclesiastes 7:21-26
Day 20
Lord, like Solomon I've found that you created each of us to be virtuous—but we've all followed our own ways instead. Forgive us. Forgive me. Please grant your wisdom to analyze and interpret this life, to light up our faces with your love. Amen.
Day 21
Father God, is it true that those who are wise will find a way to do what's right? This world is so unfair. Wicked people are praised, crime goes unpunished, and yet…Despite these temporary appearances, those who honor you will always be better off. May I honor you today! Amen.
From Ecclesiastes 8:2-13
Day 22
God, it's kind of messed up: Good people are treated as if they're wicked, and evil people are thought to be good. But no one can discover everything you're doing under the sun. So today I'll try to pause, and simply enjoy this life you've given me. You are always good. Amen.
From Ecclesiastes 8:14-16
Day 23
Well, God, it seems that death is the great equalizer—we're all going to die eventually. Should I mourn? Instead I'll pray Solomon's advice: Today may I enjoy my life, my food, my drink, my spouse! Whatever I do, may I do it well! These are things you approve, Lord. Thank you. Amen.
From Ecclesiastes 9:1-12
Day 24
Father, thanks for showing me the lesson of the poor, wise man today. He saved a city—but was forgotten. And still he was greater than a foolish king or powerful sinner! Like dead flies, even small sins cause big problems, but a quiet spirit can overcome great mistakes. Help me be like the poor, wise man today. Amen.
Day 25
Holy Spirit, with your guidance today, may I: Avoid giving authority in my life to foolish people and ideas; seek wisdom to help me succeed; be wise in what I say, so my words don't destroy me; and guard my thoughts from foolish assumptions. Amen!
From Ecclesiastes 10:5-14
Day 26
Today, Holy Spirit, please help me to: Work faithfully, without being quickly exhausted; be a leader who acts nobly and avoids drunkenness; avoid laziness; celebrate life and give generously to others; show respect for those in authority over me. Amen.
Day 27
Lord God, today Solomon teaches me about faithfulness in service. Like a merchant sending grain across the sea, or a farmer who plants regardless of weather, it's good for me to be busy with my work. Who knows? You may bring me profit from one place or another—or both! Thank you! Amen.
From Ecclesiastes 11:1-6
Day 28
Jesus, you bring light that's sweet to my world—how pleasant it is to see a new day dawning today! Whether I'm young or old, in dark days or bright, may I always rejoice in the life you give. Guide my ways as I keep my body healthy, so I'm ready to meet you face to face in the end. Amen!
From Ecclesiastes 11:7-10
Day 29
Whisper into my soul today, Lord, and help me remember: To honor you in my youth; to meditate on you before the light of sun, moon, and stars go dim in my eyes; to worship you before opportunities fade and my hair is white like an almond tree. When my body returns to dust, may my spirit return to you, who gave life to me. Amen!
From Ecclesiastes 12:1-7
Day 30
Holy Father, life without you is meaningless, completely meaningless. So here's my final conclusion—and my confession: I want my life to honor you! My heart longs to obey your voice for all my days! This is all you ask—and so I give it to you freely right now, today. Amen.
From Ecclesiastes 12:8-14
Sources:
Dorothy Kelley Patterson, General Editor. The Study Bible for Women (Nashville, TN: Holman Bible Publishers, 2014) 828-829.
Scripture adapted from the Holy Bible, New Living Translation, copyright © 1996, 2004, 2015 by Tyndale House Foundation. Used by permission of Tyndale House Publishers, Inc., Carol Stream, Illinois 60188. All rights reserved.
---

Mike Nappa is a features writer for Crosswalk.com and a theology writer for Christianity.com. He's also a bestselling and award-winning Christian author with more than a million copies of his books sold worldwide. Learn more about Mikey at Nappaland.com and MikeNappa.com.
Photo Credit: ©GettyImages/pixelheadphoto