3 Powerful Prayers to Overcome Anger and Resentment
We know from reading Scripture that God grows angry—He was furious when His people forgot Him and crafted idols (Deuteronomy 21:19), when Solomon turned his heart away (1 Kings 11:9), and when the Israelites and Judeans refused to listen to His commands (Jeremiah 32:31-33). Jesus grew angry when the people used God's temple for personal profit (Matthew 21:12-13), as well as when they cared more about themselves than healing a suffering man on the Sabbath (Mark 3:5).
Made in God's image, we are designed to feel and, naturally, get angry too. But there is sinful anger and righteous anger—and a strong difference between the two. Righteous anger typically comes when we see a situation that goes against the will and commands of God—sins such as abuse and other deep injustice. This anger develops because we are in alignment with God and are outraged at such blatant violations of His ways. It's a justifiable outrage, and our reaction spurs us either to stop the evil directly or steer our emotions to work alongside other Christians who also seek to end this sin.
But sinful anger is a far different animal, stemming not from a place of alignment with God but rather a barrier to the Lord. We might grow angry because of pride, or we begin to enjoy the anger and let it remain and take root in our hearts. We allow it to grow and fester like a wound, and it eventually becomes a hindrance to our united relationship with God, for our energies are focused on the anger rather than God and what we can do to glorify Him.
Here are three prayers you can pray now about anger:
A Prayer to Be Free from Anger, Resentment, and Bitterness
Oh, Lord, we know from Your Holy Word that anger can well up inside us, turn our thoughts from You and channel them into destructive, evil notions that lead us astray. We are often brimming over with emotion. From happiness and surprise to anger, fear, and disgust, our feelings are natural and by design. Some of these feelings are glorious and blissful, but others, left unchecked, can steer us away from You and all the good You intend. Sometimes they fester so long and so deep they begin to rot inside of us.

Anger can turn from a dull flare to a throbbing flame and eventually to a wildfire, reaping only destruction in its wake. Help us, Lord, to remember Your instructions throughout Scripture about anger. Help us to honor Your words to the Apostle Paul: "Do not let the sun go down while you are still angry" (Ephesians 4:26) and, "Get rid of all bitterness, rage and anger, brawling and slander, along with every form of malice" (Ephesians 4:31). Help us to stamp out anger before it becomes a fiery flare, and help us choose to remain calm and talk things out in love with the spirit of correction and accountability, rather than fighting. Instead of resentment and bitterness, let seeds of love and reconciliation grow in our hearts seeds that point to You and Your way, not our own.

Lord, hear our prayer. Amen.
A Prayer to Control Your Temper and Frustration
Lord, You are all-powerful and almighty. You created the sun and the stars, the seas and the heavens above, the earth and all creatures upon it—the very universe and time itself. Who then are we to stand in Your way and let our tiny flares of rage ignite? Help us to step back and allow You and only You to reign supreme. Help us to know and take comfort that You will dole out Your holy wrath justly and completely.

Enable us to rest in the peace of being Your child, Your people, knowing You will handle all things in Your perfect time. Help us set aside the fury and the frenzy, the angst and the nascent seeds of hate beginning to sow. Let us remember the wisdom you gave us through Your servant, James, that everyone should "Be quick to listen, slow to speak and slow to become angry, because human anger does not produce the righteousness that God desires" (James 1:19-20).

Let us remember the proper motivation—not pride, not prejudice, not personal insult or attack, not fear, but rather a deep and pure affront to God and all You hold dear. Allow our anger to make room for You at the center to honor You and to care for Your people above all. Give us a spirit of peace and rest in You. In Your holy name we pray, amen.
A Prayer When You Feel Righteously Angry at Injustice
This world can be like a tidal wave—swirling with hate and rage and fury and disgust, ripe with injustice, oppression, intolerance, blindness, persecution…and evil. Deep, deep evil. Our hearts cry out to You, Lord! Our anguish rails and roils like waves lashing against the shore! Help us to remember how You reacted when You saw injustice. You gave us Your son, Jesus, "The way and the truth and the life" (John 14:6) to be our example, to show us the path to You, to show how we could work to reign in our frail and faulty human weaknesses. Confronted with the sin of ignorance and pride, of obstinance and rebellion, You show us the way in Your Holy Word: "He looked around at them in anger and, deeply distressed at their stubborn hearts, said to the man, 'Stretch out your hand.' He stretched it out, and his hand was completely restored" (Mark 3:5).

Help us remember the words You gave us through the Apostle Paul: "Do nothing out of selfish ambition or vain conceit. Rather, in humility value others above yourselves, not looking to your own interests but each of you to the interests of the others. In your relationships with one another, have the same mindset as Christ Jesus: Who, being in very nature God, did not consider equality with God something to be used to his own advantage; rather, he made himself nothing by taking the very nature of a servant, being made in human likeness" (Philippians 2:3-7).

You are our Father. When injustice arises, help us remember: You are in control. You will prevail. And we are Yours. In Your holy and precious name, we pray, amen.
What about Righteous Anger?
Righteous anger is a godly emotion, present when we are in alignment with our Lord. It is a reaction we experience when we confront a situation God would be angry at—for instance, pornography, racism, oppression, or physical, sexual, or emotional abuse. When we experience righteous anger, the best course for Christians is to stop and pray. When we turn our feelings toward our Father, He will direct us and channel our anger into His glory. Then we can rest in the peace that He will handle the situation in His way, not our own. We must take ourselves out of the equation for God to prevail.
5 Bible Verses about Anger
While anger is a normal emotion, it can quickly get out of control. Turning to God frees us from the chains of anger, evil, and hatred. It frees us from resentment and bitterness, enables us to control our temper and frustration, and grants us the peace to let God handle deep and prevalent injustice. Here are five more Bible verses to offer comfort in our quest to reign in anger and let God be God:

Related Resource:
Listen to our FREE podcast, Teach Us to Pray with Christina Patterson. You can find all the episodes at LifeAudio.com. Listen to our episode on desperate prayers right now:
Photo credit: ©Getty Images/People Images
---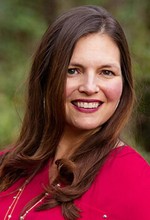 Jessica Brodie is an award-winning Christian novelist, journalist, editor, blogger, and writing coach and the recipient of the 2018 American Christian Fiction Writers Genesis Award for her novel, The Memory Garden. She is also the editor of the South Carolina United Methodist Advocate, the oldest newspaper in Methodism. Learn more about her fiction and read her faith blog at jessicabrodie.com. She has a weekly YouTube devotional, too. You can also connect with her on Facebook, Twitter, and more. She's also produced a free eBook, A God-Centered Life: 10 Faith-Based Practices When You're Feeling Anxious, Grumpy, or Stressed.
---
This article is part of our prayer resource meant to inspire and encourage your prayer life when you face uncertain times. Remember, the Holy Spirit intercedes for us and God knows your heart even if you can't find the words to pray.
Prayers from the Bible to Guide Your Prayer Time
Types of Prayers We See in the Bible
What Is the Prayer of Jabez in the Bible?
How to Pray for Your Daily Bread
Prayers for Anxiousness
Related: Listen to our podcast, Teach Us to Pray with Christina Patterson. You can find all the episodes at LifeAudio.com. Here's Episode 1: