Prayers for the Mom Who Feels Life is Out of Control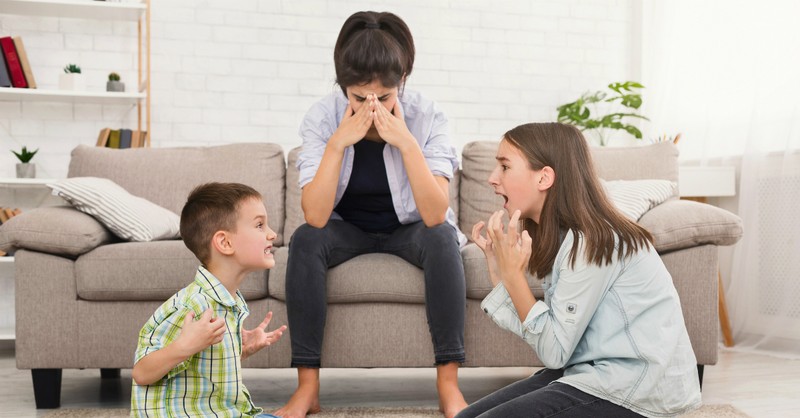 Some days are better than others. I'll admit that some days I feel like I am spot on as a mom because there were no temper tantrums at the grocery store, dinner was prepared and served without any incidentals, the kitchen got cleaned, dishes were thrown into the sink before the dog could help herself to the leftovers, and we somehow made it to softball practice—on time. If I manage to squeeze work in or get an extra chore done, it can make me feel downright warm and fuzzy inside. Momma feels good those days!
Then there are the other days. Those days that God humbles me. More often than not, I end up in a tizzy from the whirlwind this season of life brings. Between disheveled children, the constant noise, the burnt dinner, the laundry that seems to multiply, and all the chores that didn't get done, it makes me want to throw my hands up and wave the white flag of surrender. The "mom on a mission" status quickly gets replaced with the "mom hanging by a thread," and momma feels like crying in a corner somewhere!
As a mom, there are many decisions to be made throughout the day. Some events and activities must be prepared and planned for. There are boundaries to be set, rules to make, tasks, and to-do lists to keep up with, not to mention the unfailing love and nurturing that it is all supposed to be wrapped up in. The many hats a mom wears can be exhausting. The pressure can be immense. It can often feel isolating and lonely.
But, take heart, my friend. There is a time for everything, and a season for every activity under the heavens (Ecclesiastes 3:1). This time (season) may bring forth a slew of challenges, and the joy may be swept away with all the burdens you carry, but our God still hears your heart. He welcomes your prayers and longs for you to seek Him amid this busy and overwhelming season. Hand your weary heart over to Him today. There's no need to say the perfect prayer, and if you are at a loss for words…
Here are a few quick prayers to get you started:
A Prayer for the Mom Who Feels Overwhelmed
Precious Father,
You are my source of constant stability. While life is full of busy schedules and an endless to-do list, it's easy to become consumed by the demands of motherhood. So, I ask that You come into my heart and bring forth a sense of calm in the hectic, offering me a fresh perspective. Please give me direction, wisdom, and guidance according to Your will, and help me know when it is time to serve and when it is time to receive help. When I become overwhelmed, lean in a little closer, and help me become overwhelmed by Your presence alone, Lord.
Amen
"But they that wait upon the LORD shall renew their strength; they shall mount up with wings as eagles; they shall run, and not be weary; and they shall walk, and not faint." Isaiah 40:31
A Prayer for the Mom Facing Anxiety or Depression
Lord,
I need You. My heart is full of worry, and a sense of hopelessness often surrounds me. I ask for Your grace and mercy on me. I ask for You to surround me in Your love and bring lasting comfort to my restless soul. When I feel alone and in a place where nobody understands, I pray You give me peace that surpasses all understanding, Lord. You are a good Father, and I am so humbled and grateful for Your enduring love. Give me a heart that seeks after You and Your will for my life when hurt, pain, and worry want to take hold and lies filtrate my mind. Lead me back to Your Word and Truth and bring forth Your promises by etching them in my heart.
Amen
"The Lord is near to the brokenhearted and saves the crushed in spirit." Psalm 34:18
A Prayer for the Mom Who Needs Rest
Faithful Father,
You are a God that offers us rest, and You provide us with a beautiful example of how to do just that. Yet it is often hard to find rest in this season. The schedule that lies before me is daunting, and stress weaves in every part of it. I'm weary. My body is exhausted. My mind is often frazzled. Please reveal a way to set healthy boundaries and carve out time to abide in You, God. In those moments, renew my heart, body, mind, and soul, and remind me that You are all I need.
Amen.
"Come to me, all of you who are weary and carry heavy burdens, and I will give you rest." Matthew 11:28
A Prayer for the Mom Who Feels Like a Failure
Dear Lord,
Thank you for the blessing You have given me in making me a mother. Unfortunately, sometimes I feel unworthy of this calling and allow circumstances and lies to often dictate and lead me down the path of not-so-good feelings. It deeply hurts my heart when I let my family down, making me want to run and hide when I make mistakes that dishonor You. When this role gets to be too much to bear, and I stumble, please grant me forgiveness and cover me with Your mercy, goodness, and grace. Help me remember that You are always with me, and I am not doing this job alone. Be my ever-present source of hope and light.
Amen.
"In him and through faith in him we may approach God with freedom and confidence." Ephesians 3:12
A Prayer for the Mom Carrying a Heavy Burden
Gracious God,
I pray for Your strength and for You to intercede on my behalf, Lord. Please help me navigate this pain and hurt that I feel. I lay it all at Your feet and ask that You guard my heart and mind, leading me back to what is right and true. While it can be difficult to release these burdens by holding on tightly to the things that hold me back, I invite You into the parts of my heart that I tend to let consume me. Forgive me when I don't trust You and place my focus on the storms in my life. Oh, merciful God, give me freedom to lean in and hold on tightly to You and the promises provided in Your Word. Be my rock, comfort, and guide as the storm rages on, and give me the will to take refuge in You.
Amen
"Turn your burdens over to the LORD, and he will take care of you. He will never let the righteous person stumble." Psalm 55:33
A Prayer for the Mom Who Needs a Little Patience
Lord,
I am so grateful that You are a patient and understanding God. That You know the deepest desires of my heart and the hearts of my children. I want so badly to see the fruits of my labor, but many days it seems I am just hanging by a thread, letting my emotions dictate the climate of our home. The long and tedious days test my patience and cause me to lose control. It can feel as if I am failing as a mom. Lord, please give me the patience needed to raise these blessings you have entrusted me with. Lead and guide me as I raise my children to seek Your will and way for their lives. I ask all these things in Your precious name.
Amen
"Better to be patient than a warrior, and better to have self-control than to capture a city." Proverbs 16:32
A Prayer for Mercy and Grace
Heavenly Father,
Thank you for being a good Father. I am humbled by Your unfailing love for me, especially in times when I fall away and slip into a pattern of sin. I ask for forgiveness where I fail You. Please give me daily bread as I strive to live this life according to Your will. I long to praise You alone and to share my faith with my children, to lead them to a place where they live courageously for You, Lord. Pour your grace and mercy on our family and help us learn to be filled by the Holy Spirit and walk in a way that glorifies You.
Amen
Photo Credit: ©GettyImages/Prostock-Studio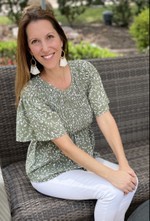 Alicia Searl is a devotional author, blogger, and speaker that is passionate about pouring out her heart and pointing ladies of all ages back to Jesus. She has an education background and master's in literacy. Her favorite people call her Mom, which is why much of her time is spent cheering them on at a softball game or dance class. She is married to her heartthrob (a tall, spiky-haired blond) who can whip up a mean latte. She sips that goodness while writing her heart on a page while her puppy licks her feet. Visit her website at aliciasearl.com and connect with her on Instagram and Facebook.
Related: FREE Podcast for Praying Moms!
Do you desire to be a prayer warrior for your kids? Million Praying Moms is the podcast helping you learn to pray God's Word for your children in the areas they need it most. Join author and speaker, Brooke McGlothlin, in making prayer the first and best response to the challenges of motherhood. Listen to every episode on LifeAudio.com, and be sure to subscribe on Apple or Spotify so you never miss an episode.
The views and opinions expressed in this podcast are those of the speakers and do not necessarily reflect the views or positions of Salem Web Network and Salem Media Group.
Related video:
You can read Rhonda's full article here!