The St. Francis Prayer - Make Me an Instrument of Your Peace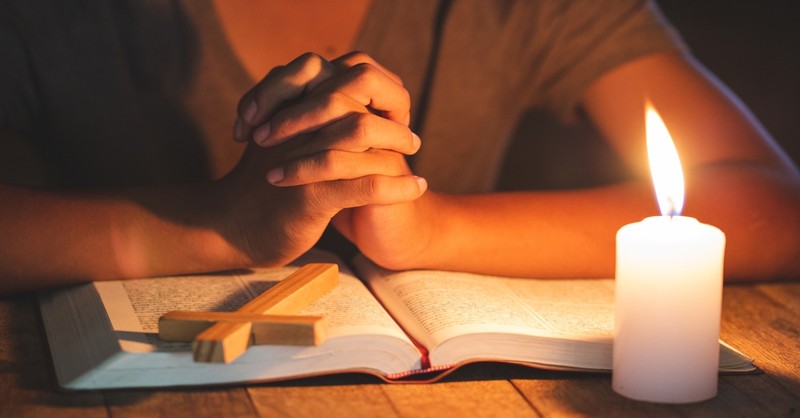 The following prayer, known as the Prayer of St Francis, is a perfect one to pray when you are seeking to live in peace and joy. As Christians, the Bible encourages us to "let our light shine before others, that they may see your good deeds and glorify your Father in heaven" (Matthew 5:6) The prayer of St Francis is a beautiful reminder of what that looks like in everyday life. This is such an encouraging and uplifting prayer that teaches us how we can live like Jesus Christ and serve those around us, putting others' needs first.
Lord, make me an instrument of your peace,
Where there is hatred, let me sow love;
Where there is injury, pardon;
Where there is doubt, faith;
Where there is despair, hope;
Where there is darkness, light;
Where there is sadness, joy;
O Divine Master,
Grant that I may not so much seek
To be consoled as to console;
To be understood as to understand;
To be loved as to love.
For it is in giving that we receive;
It is in pardoning that we are pardoned;
And it is in dying that we are born to eternal life.
Also known as the Peace Prayer, this text is a widely known and popular prayer among Christians. The prayer is often attributed to Francis Bernadone who was born in Assisi, Italy in 1181. After living a carefree childhood and young adulthood filled with wealthy entertainment and pleasure, Francis fell ill at the age of 20 and his thoughts began to focus on eternity and his relationship with God. Francis turned from his wealthy lifestyle and decided to give his life over to the church. He passed in 1226 after rekindling the love of God among thousands.
The actual text of the Peace Prayer of St. Francis originates from a small religious magazine named La Clochette that was published in France in 1912. The prayer was published anonymously but many believe the magazine's founder, Father Esther Bouquerel, to be the author.
Encouraging Bible Verses for Peace
Psalm 29:11 - The Lord gives strength to his people, the Lord blesses his people with peace.
Psalm 119:165 - Great peace have those who love your law, and nothing can make them stumble.
Isaiah 26:3 - You will keep in perfect peace those who minds are steadfast, because they trust in you.
Matthew 11:28-30 - "Come to me, all who are weary and burdened, and I will give you rest. Take my yoke upon you and learn from me, for I am gentle and humble in heart, and you will find rest for your souls. For my yoke is easy and my burden is light."
Romans 15:13 - May the God of hope fill you with all joy and peace as you trust in Him, so that you may overflow with hope by the power of the Holy Spirit.
Read more Scripture on peace at BibleStudyTools.com
Photo credit: Getty Images
---
This article is part of our Prayer resource meant to inspire and encourage your prayer life when you face uncertain times. Visit our most popular prayers if you are wondering how to pray or what to pray. Remember, the Holy Spirit intercedes for us and God knows your heart even if you can't find the words to pray.
Serenity Prayer
The Lord's Prayer
Prayer for Peace
Morning Prayers
Good Night Prayers
Prayer for Healing
Prayer for Protection
Prayer for God's Help
Prayer for Anxiety
Prayer for Strength