The Revelation of Intercession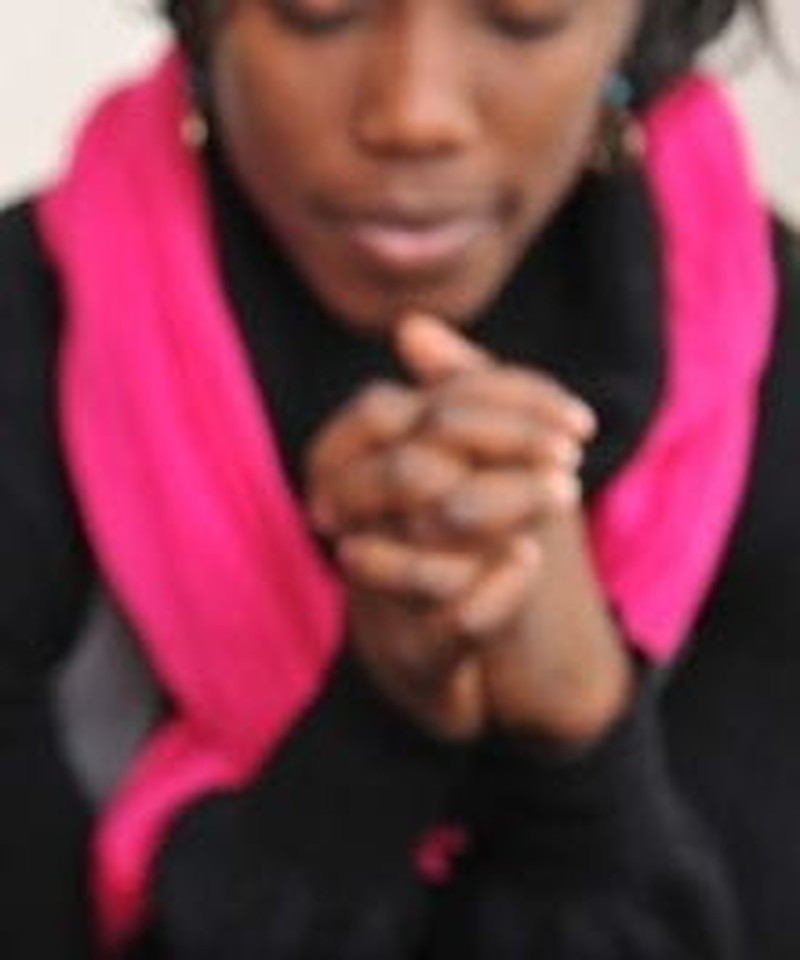 "If we as helpers and fellow laborers with the Lord Jesus, are to share His power of intercession, there will need to be with us as well the travail of soul that there was with Him, the giving up of our lives and their pleasures for the one supreme work of interceding for our fellow men. Intercession must not be a passing interest. It must become an ever-growing object of intense desire for which, above everything, we long and live. It is the life of consecration and self-sacrifice that will indeed give power for intercession." - Andrew Murray
Dear Intercessors,
There are few people who understand or fully realize how powerful intercession really is. But the number is growing as individuals realize how nothing works without prayer. God wants to reveal to each one of us just how majestic intercession really is. We need a revelation of the majesty and mystery of intercession. We need God to open the eyes of our heart to this tremendous reality.
Here at the International House of Prayer (IHOP) in Kansas City, we pray Ephesians 1:17-19a every day of the week. We need the Spirit of wisdom and revelation to open our eyes to all that we have in Christ and to this great reality of the power of intercession!
"I keep asking that the God of our Lord Jesus Christ, the glorious Father, may give you the Spirit of wisdom and revelation, so that you may know him better. I pray also that the eyes of your heart may be enlightened in order that you may know the hope to which he has called you, the riches of his glorious inheritance in the saints, and his incomparably great power to us who believe."
Intercession is the primary way that God governs the universe. Think about that! God has chosen intercession as the primary means in which he release His (government) power through Jesus and with His people. And He desires for us to enter into this highest ministry through intimate partnership with Himself. Imagine that for a moment – God wants intimate partnership with you. Not a casual friendship, but intimate and close partnership with the God of the universe, the creator of all.
To be involved in this great ministry of intercession requires our cooperation. God require us to cooperate with Him in the grace of God. God will not do our part and we cannot do His part. If we do not do our part, then God withholds some of the help and blessing He would have given us. He has overflowing blessing and help to give you. He knows the deep longings and needs in your heart and life, and He desires to abundantly bless you, but you must ask and call upon Him. It's that simple and real.
"Call to me and I will answer you and tell you great and unsearchable things you do not know" (Jeremiah 33:3).
There is a mystery to intercession. The primary principle of intercession is simply to tell God what He tells us to tell Him as the means of releasing His power. He tells us what to pray in His Word. We can pray the Bible. It is profoundly simple. Intercession is God's brilliant strategy for including the saints in ruling with Him in power. Its mystery is in its weakness, simplicity, humility, and accessibility to all.
God promises to restore the Tabernacle of David. The fullness of God's promise to restore the Tabernacle of David speaks of the full release of Jesus' government across all nations in context to worship and intercession. It will only be completely restored in Jesus millennial government based on 24/7 worship.
"I will raise up the tabernacle of David, which has fallen down, and repair its damages; I will raise up its ruins, and rebuild it as in the days of old; that they may possess the remnant of Edom [Islam] and all the Gentiles [harvest in the nations]... I will plant them in their land [May 1948], and no longer shall they be pulled up from the land" - (Amos 9:11-15).
There is a majesty to intercession. God has chosen intercession as the primary means in which He releases His power now and forever. Jesus operated in the principle of intercession when He created the earth by speaking the Word to the Father (Genesis 1). He releases His power now and will rule the nations forever in partnership with His people through intercession.
• Intercession causes us to internalize God's Word and changes us.
• Intercession unites our heart to people and places we pray for.
• Intercession renews our hope and faith.
• Intercession imparts life (John 6:63).
• Intercession makes a long-term impact beyond this age (Rev. 5:8, 8:1-6).
• Intercession humbles us.
• Intercession changes the spiritual atmosphere of cities and nations.
• Intercession causes multiple blessings to return to the intercessor (Luke 6:38).
The enemy will do everything he can to stop and hinder you in prayer. He will lie and tell you that it's not that important. He will tell you it's too hard or God does not answer. He will bring obstacles, telephone calls, busyness, anything to keep you from this all-important ministry. He trembles when we pray because he knows the majesty, mystery, and power of prayer. He knows how swiftly it damages and thwarts all his evil plans.
We just had two huge snowstorms here in Kansas City. It was a beautiful winter wonderland, but it put a total stop to everything in the city. Jobs, stores, schools, and everything else closed down for a couple of days, and then a few days later we had another storm with everything shutting down again. I am sitting at home right now with huge banks of snow everywhere outside our house. One of our trees snapped off large branches due to the heavy snow. But snow plows made a way where there was no way down the street and throughout the city. We are now able to drive right through the path to wherever we want to go.
The enemy puts storms in our path, and tries to shut down and block our way to victory. He hinders our progress in any way possible. But if we are faithful in prayer and intercession, God answers our prayer and makes a path for us right through the storm. Just as that snow plow clears a path through the snow, God is able to bring breakthrough right in the midst of the battle. When we are consistent in intercession, we can even enjoy the storm (as I right now enjoy this beautiful snow), because God answers and brings us the victory. He even uses the enemy's attacks for our benefit.
Jesus, Himself, was the greatest intercessor and right now lives to make intercession for us. He is our greatest example. Let us never forget the high priority Jesus put on intercession. He is looking for intercessors who will stand in the gap for others. Will you make a new commitment today to this call to prayer and intercession?
Watch this power video called INTERCESSION
I recently published 4 books on prayer and intercession and am giving a 20% discount on each book. They are designed to motivate and ignite the fire of prayer and intercession in your personal prayer life as well as help you to train others in prayer - See the links to find a description of each one and how to purchase them, and be sure to use this discount code in checkout for each book and send this to your friends.
• Breakthrough Prayer: Praying God's Truth, Destroying Enemy Lies
• 24/7 Prayer Arise: Building the House of Prayer in Your City
• Deeper Still: Secrets to a Deeper Prayer Life
• Ascending the Heights in Prayer: Touching Heaven, Changing Earth
I would appreciate it if any of you would advertise these books on your facebook page or website. My heart's desire is to help people grow in prayer and teach others also, as well as to ignite the fire of prayer worldwide.
• Have your Friends sign up for Intercessors Arise here!
• If you would like to pray for us and get monthly updates, sign up here at Norm and Debbie's Prayer Partner.
• Become a member of the Intercessors Arise International Network here. Connect with intercessors and what God is doing in prayer worldwide! Discover many resources and training on prayer in this network.
"Christ…at the right hand of God, who makes intercession for us" (Romans 8:34).
"He always [forever] lives to make intercession for them" (Hebrews 7:25).
Together in the Harvest,
Debbie Przybylski
Intercessors Arise International
International House of Prayer (IHOP) KC Staff
*This Article First Published 2/28/2013