Travel Prayers for a Safe and Joyful Trip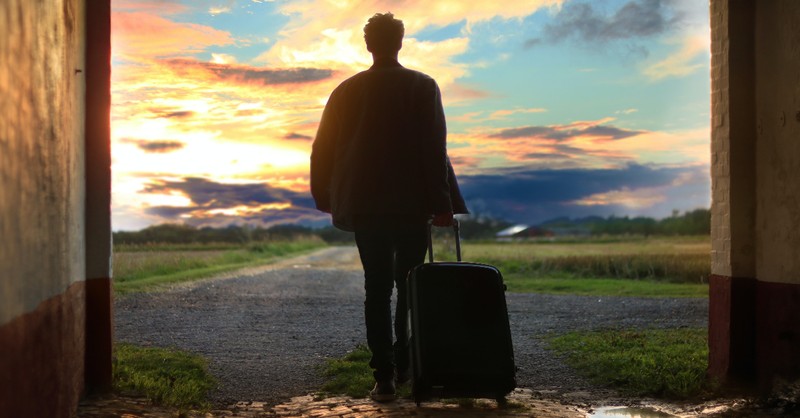 Trust in the Lord and pray for safe travel and a joyful trip. Before you leave on your next journey, use the following prayers to ask the Lord for safety and guidance for your particular travel situation.
Quick Travel Prayer
Dear Lord, Please keep my family in Your vigilant care while we are traveling abound. Keep us safely shielded in Your everlasting arms. In Jesus' name. Amen.
A Prayer for Car Travel
Dear Lord, I pray for safe travel in our car today. Please keep us safe on these crowded roads as well as the others we are sharing it with. As the driver, give me the discernment as to when to take breaks so that I do not push myself to the limit. Release your angels to surround us and protect us until we get to our final destination. In your name, I pray. Amen.
Prayer for God's Protection ~ Psalm 91
My Refuge and My Fortress
1 He who dwells in the shelter of the Most High will abide in the shadow of the Almighty. 2 I will say to the LORD, "My refuge and my fortress, my God, in whom I trust." 3 For he will deliver you from the snare of the fowler and from the deadly pestilence. 4 He will cover you with his pinions, and under his wings you will find refuge; his faithfulness is a shield and buckler. 5 You will not fear the terror of the night, nor the arrow that flies by day, 6 nor the pestilence that stalks in darkness, nor the destruction that wastes at noonday. 7 A thousand may fall at your side, ten thousand at your right hand, but it will not come near you. 8 You will only look with your eyes and see the recompense of the wicked. 9 Because you have made the LORD your dwelling place-- the Most High, who is my refuge-- 10 no evil shall be allowed to befall you, no plague come near your tent. 11 For he will command his angels concerning you to guard you in all your ways. 12 On their hands they will bear you up, lest you strike your foot against a stone. 13 You will tread on the lion and the adder; the young lion and the serpent you will trample underfoot. 14 "Because he holds fast to me in love, I will deliver him; I will protect him, because he knows my name. 15 When he calls to me, I will answer him; I will be with him in trouble; I will rescue him and honor him. 16 With long life I will satisfy him and show him my salvation."
A Prayer for Families Traveling with Kids
Dear Lord, I pray for our upcoming trip with the kids. I ask that you will guard their bodies so that no sickness will occur while we are gone. I pray that they will be in good spirits and will cause very little distraction on the way to our destination. Help me to discern when their needs during this trip and help us to have a wonderful time, praising You in all things. In Jesus' name, I pray. Amen.
Prayer for a Friend Before Traveling
O God, you always bestow your mercy on those who love you, and are near those who serve you. Direct the way of your servant in your will. Protect and guide them, that they may walk without stumbling in the paths of righteousness, through Jesus Christ our Lord. Amen.
Source: Gallican Sacramentary, 8th century
Prayer For a Safe Voyage
Blessed are all your saints, my God and King, who have traveled over the tempestuous sea of mortality, and have at last made the desired port of peace and happiness. Be gracious to us who are still in our dangerous voyage. Remember and help us in our distress, and remember those who are exposed to the rough storms of troubles and temptations.
Strengthen our weakness, that we may fight valiantly in this spiritual war. Help us fight against our own negligence and cowardice, and defend us from the treachery of our unfaithful hearts. We are very frail, and unable to carry out any virtuous and gallant undertaking. Grant, O Lord, that we may bring our vessel safe to shore, to our desired haven. Amen.
Source: Augustine of Hippo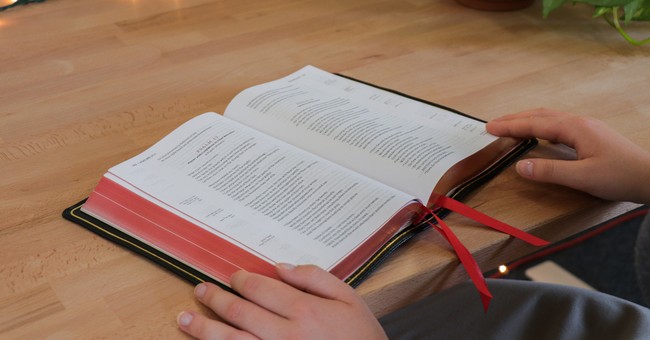 10 Bible Verses for Safe Travel
"The LORD will keep you from all evil; he will keep your life. The LORD will keep your going out and your coming in from this time forth and forevermore." ~ Psalm 121:7-8
"For he will command his angels concerning you to guard you in all your ways." ~ Psalm 91:11
"My son, do not lose sight of these-- keep sound wisdom and discretion, and they will be life for your soul and adornment for your neck. Then you will walk on your way securely, and your foot will not stumble." ~ Proverbs 3:21-23
"No weapon that is fashioned against you shall succeed, and you shall confute every tongue that rises against you in judgment. This is the heritage of the servants of the Lord and their vindication from me, declares the Lord." ~ Isaiah 54:17
"But the Lord is faithful. He will establish you and guard you against the evil one." ~ 2 Thessalonians 3:3
"To the choirmaster. Of the Sons of Korah. According to Alamoth. A Song. God is our refuge and strength, a very present help in trouble." ~ Psalm 46:1
"Be strong and courageous. Do not fear or be in dread of them, for it is the Lord your God who goes with you. He will not leave you or forsake you." ~ Deuteronomy 31:6
"Fear not, for I am with you; be not dismayed, for I am your God; I will strengthen you, I will help you, I will uphold you with my righteous right hand." ~ Isaiah 41:10
"The angel of the Lord encamps around those who fear him, and delivers them." ~ Psalm 34:7
"You are a hiding place for me; you preserve me from trouble; you surround me with shouts of deliverance. Selah" ~ Psalm 32:7
Sources:
5 Short Prayers for Safe Travels This Season - Crosswalk.com
A Collection of Prayers - acollectionofprayers.com
Photo by Mantas Hesthaven on Unsplash
---
This article is from our Prayers for the Christian Faith to help you in finding powerful prayers of popular topics. Here are some of our most popular prayers for encouragement in your walk of faith, love for others, and praising God:
Morning Prayers
Prayers for Healing
Prayers for Family
Prayers for Protection
Prayers for Strength