What is the Origin and Purpose of the Third Step Prayer?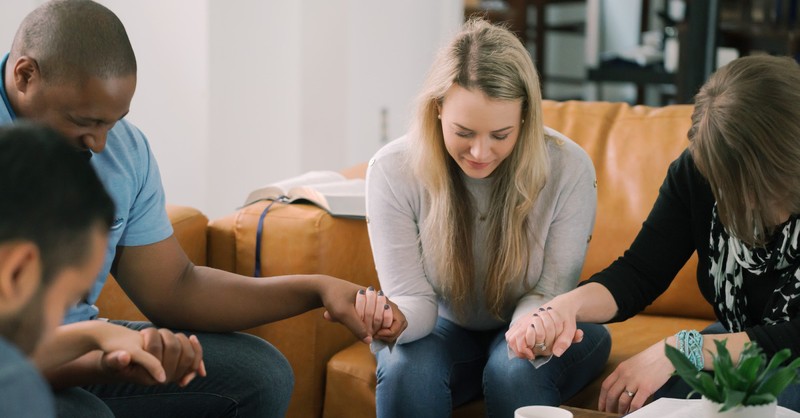 The Third Step Prayer reads as a heartfelt plea to be changed and used by God. Written to be part of the Alcoholics Anonymous 12-step program, it aligns with Step 3. In the AA Big Book, it reads:
"God, I offer myself to Thee—To build with me and to do with me as Thou wilt. Relieve me of the bondage of self, that I may better do Thy will. Take away my difficulties, that victory over them may bear witness to those I would help of Thy Power, Thy Love, and Thy Way of Life."
Step 3, still rather early in the process, is leading the participant to the next level of recovery:
"Made a decision to turn our will and our lives over to the care of God as we understood Him."
Both the step and the prayer are important statements about seeking a right relationship with God. They emphasize submission and moving toward selflessness, two traits that every believer will benefit from developing. So, becoming familiar with this prayer can be a blessing for anyone, in recovery or not, who wants to grow into maturity.
Origin of the Third Step Prayer
It isn't fully clear who first wrote the Third Step prayer. Many people have attributed it to either Bill W. or Dr. Bob, the co-founders of AA in the early 1900s. But recent research into this question has led to a different possibility.
Program member Harold Hill may be the actual author, and at a much later date. He published a form of it in his 1976 book, How to be a Winner. Here is an excerpt:
"Lord, take over the management of my life, my affairs, everything about me. Take over the decision making, because I haven't done too well on my own. Take over the parts of my life that I'm ready to surrender to You, and help me to surrender more. Thank You, Lord, for understanding how hard it is for me to give up myself."
Since anonymity is built into the AA philosophy, authorship seems to matter less to people than the power of the message. Millions in recovery, as well as the family and friends who support them, have been challenged by this call to release their lives and themselves over to God's authority.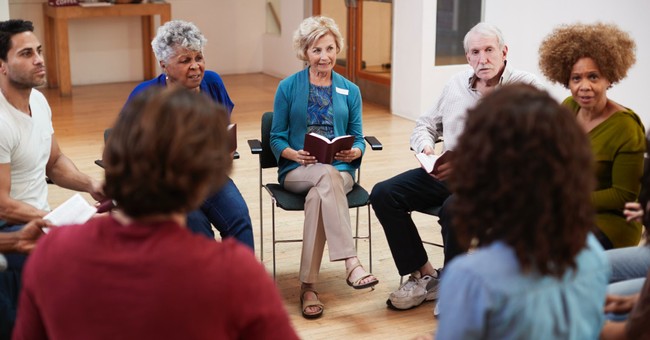 Photo Credit: ©Getty Images/Monkey Business Images
Third Step Prayer Reflected in Scripture
Though this prayer is most associated with recovery programs, it's theme is universal: living a self-directed life versus becoming more self-less. Everyone faces this choice as part of the maturing process.
Christians can see this truth in Scripture. All through the Bible, God challenged people to release control of their lives into His hands. He wanted them to become more like Him, willing to see and respond to the needs of others. Most of all, He wanted believers to show the world His love.
Looked at in this light, each section of the Third Step prayer corresponds closely to God's Word. Every phrase of it reflects the heart of someone who wants to live rightly.
God, I offer myself to Thee:
Submit yourselves, then, to God. – James 4:7
Humble yourselves, therefore, under God's mighty hand, that he may lift you up in due time. – 1 Peter 5:6
To build with me and to do with me as Thou wilt:
For we are God's handiwork, created in Christ Jesus to do good works, which God prepared in advance for us to do. – Ephesians 2:10
For we are co-workers in God's service; you are God's field, God's building. – 1 Corinthians 3:9
Relieve me of the bondage of self:
For all those who exalt themselves will be humbled, and those who humble themselves will be exalted. – Luke 18:14
Do nothing out of selfish ambition or vain conceit. – Philippians 2:3
That I may better do Thy will:
...so that you may live a life worthy of the Lord and please him in every way: bearing fruit in every good work, growing in the knowledge of God… – Colossians 1:10
Not everyone who says to me, 'Lord, Lord,' will enter the kingdom of heaven, but only the one who does the will of my Father who is in heaven. – Matthew 7:21
Take away my difficulties:
But you, Lord, do not be far from me. You are my strength; come quickly to help me. – Psalm 22:19
Let us then approach God's throne of grace with confidence, so that we may receive mercy and find grace to help us in our time of need. – Hebrews 4:16
That victory over them may bear witness to those I would help of Thy Power, Thy Love, and Thy Way of Life:
Come and hear, all you who fear God; let me tell you what he has done for me. – Psalm 66:16
I will declare your name to my brothers and sisters; in the assembly I will sing your praises. – Hebrews 2:12
When read altogether, The Third Step prayer is like a beautiful response to this request the Apostle Paul makes of the early church in Rome:
Therefore, I urge you, brothers and sisters, in view of God's mercy, to offer your bodies as a living sacrifice, holy and pleasing to God—this is your true and proper worship. – Romans 12:1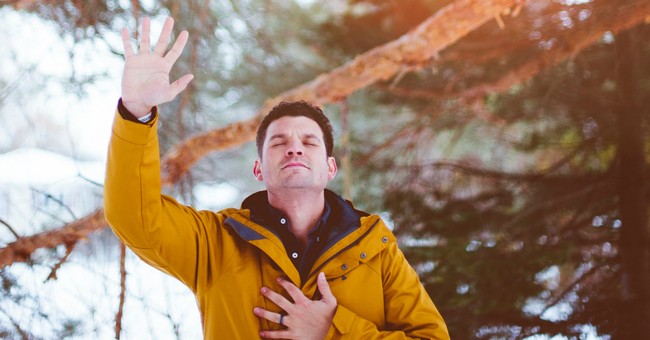 Photo Credit: ©Unsplash/Ben White
4 Variations of the Third Step Prayer
This nature of recovery programs encourages participants to adapt the prayers...not to change the meaning, but to make it more personal for the individual. As a result, many versions of the Third Step Prayer exist, some corresponding to cultures and specific religious traditions.
Such a range makes it easier to find a style that fits each person comfortably. This is just a sampling.
Jewish:
"Grant me inner peace...Let my body be completely subordinate to my soul and have no other will or desire but to follow the desire of the Holy soul, which is to do Your will. Let peace reign between my soul and my body. Let my body be sanctified and purified until it becomes United with the Holy soul and I carry out all Your commandments and do everything You want of me, body and soul, willingly and with great joy...Let my prayer rise before You like the incense and perfect sacrifices offered by those who are whole and perfect."
Catholic:
"Father, help me know your will through the spiritual wisdom and understanding that comes from the Spirit so I may live a life worthy of You, pleasing You in every way. Help me to bear fruit to influence others' lives in every good thing I do. May I constantly be growing in my understanding of who You are and in my awareness of how You work in the world. Help me offer myself as a living sacrifice, desiring not to live like those who are giving in to the ways of the world but to be totally changed by the renewing of my mind. Then I will be able to know Your will, Your good, pleasing and perfect will…"
Christian:
"Dear Lord Jesus, I thank you for this day...I'm blessed because You are a forgiving God and an understanding God. You have done so much for me and You keep on blessing me. Forgive me this day for everything I have done, said, or thought that was not pleasing to You. I ask now for Your forgiveness. Please keep me safe from all danger and harm. Help me to start this day with a new attitude and plenty of gratitude. Let me make the best of each and every day to clear my mind so that I can hear from You...And when I sin, let me repent, and confess with my mouth my wrongdoing, and receive the forgiveness of God…Continue to use me to do Your will. Continue to bless me that I may be a blessing to others. Keep me strong that I may help the weak. Keep me uplifted that I may have words of encouragement for others…"
Unitarian Universalist:
"I know little of who You are. I know little of Your plan. I can understand only specks of Your power. I cannot begin to comprehend all of what You are. But this I know. You do not give love, You are love. You do not project beauty, You are beauty. You do not allow hope, You are hope. You do not lend strength, You are strength. All that is good is Your gift, all that as bad is the consequence of man's attempt to reject or mold You. The solutions to my problems, my fears, and my shame are all found in You. All things I wish to be come from my desire to be closer to You...Father, show me the way to serenity so that I may be of help to others. Show me the way to responsibility so that I may give to others...God, help me remove the blinders of self will, help me see what is true, teach me so that I can be of service, free me from fear, from hate, from greed, from discontent so that I may contribute myself to Your work."
Benefits of Saying The Prayer
The full benefit of The Third Step prayer comes when a person is really ready to give up control. He must truly want to be changed by God, and to be used for His purposes.
Without the striving to fix ourselves or the world around us, we'll experience an increase in peace. When we decide to get well, both for ourselves and others, we'll find more grace for the journey.
Following God's plans rather than our own will grant us wisdom. Using our energy for doing good things will raise our level of joy.
The Third Step Prayer is a cry for God's provision and delivery from troubles. It's also an invitation for Him to do amazing work in and through a person. If we can sincerely lift up those words, our Lord will answer in ways we could never imagine.
"What no eye has seen, what no ear has heard, and what no human mind has conceived" -- the things God has prepared for those who love him – 1 Corinthians 2:9
Photo Credit: ©Sparrowstock
---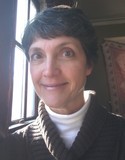 Heather Adams is an author, speaker, and singer living in Connecticut. Heather's passion is to equip and encourage believers to seek more of God's truth and to experience more of His joy each day. Her book, Bow Down: The Heart of a True Worshipper is a practical, 30-day devotional about worship based on the writings of King David. Heather's blog, Worship Walk Ministries, offers weekly Scripture passages and insights to ponder. A native New Englander, Heather is settling into her home in the South, trying out local foods and watching for the alligators that live nearby! You can connect with her on her website: heatheradamsworshipwalk.com