8 Things to Pray When You Don't Know What to Say
Inside BST

Thoughts from the Editors of BibleStudyTools.com

2016

25 Apr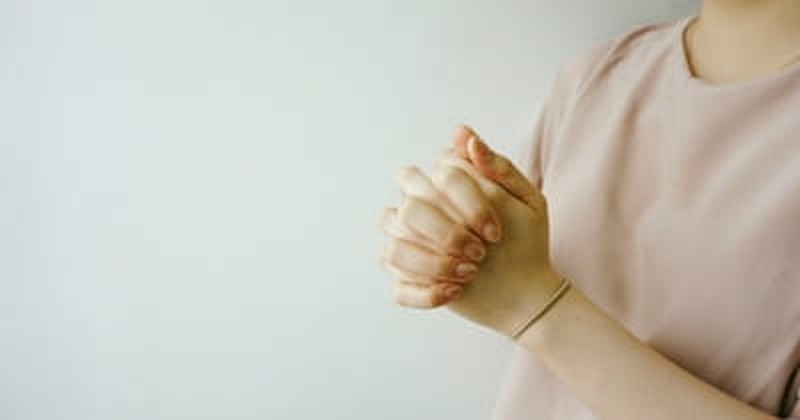 For those who are new to their faith, prayer can seem daunting and overwhelming. How do I talk to God? What does that even mean? Are there things I'm supposed to say? Are there things I'm not allowed to say? Is there a set prayer or do I just make one up?
Even for those who have been in a relationship with the Lord for many years, prayer can still seem challenging for a whole host of reasons. It can get stale, feel useless, fall to the wayside, or just seem to lose its power.
So what do we do when we need new words to pray? How we can we revitalize our prayer lives? Here are some ideas!
Pray through passages of Scripture.
The book of Psalms are an excellent place to start-- there are psalms for when our souls feel troubled (Psalm 6), for when we are filled with joy (Psalm 30), for when we are praising His deeds (Psalm 66), for when we desire revival (Psalm 85), for when we need help (Psalm 109), and for all other emotions we experience as well. Here are five other powerful prayers straight from Scripture.
Pray the words of hymns or contemporary modern music.
So many hymns come from Scripture, and the poetic way that hymns present themes of our faith is a beautiful way to pray. You can find a whole collection of hymns here and modern worship music videos here.
Pray through journaling.
This is something I've found personally to be extremely helpful-- journaling my prayers, as random or rambling as they may be, helps me focus on what I'm saying and process through my emotions. An added bonus of journaling prayer is being able to look back over them and see how the Lord has answered and moved in your life.
Pray as you dwell on one word.
If the idea of prayer is overwhelming, choose just one word to focus on. Maybe it's "peace" or "grace" or "strength." Think about what that word means, remember verses or songs you have heard that include that word, think about what that word means for you in your faith, and ask God to show you new things about that word. Prayer doesn't need to be lengthy or complicated. It can be as simple as just focusing on one word and praying something like, "Lord, I need peace. I want peace. Show me what peace looks like. May I experience more of Your peace this week."
Pray in questions.
Sometimes, the questions about faith or who God is or why things have happened in our lives seem overwhelming. It can be hard to get past them to feel like we can actually pray...but why not pray those questions and take them to God? You don't have to have any answers, and you might not even feel like your questions are immediately answered, but just honestly come before the Lord and list all of your doubts, worries, fears, uncertainty to him in prayer.
Pray through the names of Jesus.
There are so many names for the Lord all throughout Scripture, and when we don't have words to pray, just speaking them can be a comfort to our souls. Abba Father (Galatians 4:6); Prince and Savior (Acts 5:31); Chosen One (Isaiah 42:1); King of kings and Lord of lords (1 Timothy 6:15); Immanuel (Matthew 1:23); Stronghold, Refuge, Savior (2 Samuel 22:3); and the list continues. Say these names in prayer and think about what they mean for your life.
Pray using the ACTS acrostic.
This article from our archives by Greg Laurie gives a helpful acrostic for prayer: ACTS.
A stands for adoration or worship.
C stands for confession.
T stands for thanksgiving.
S stands for supplication.
This is a helpful way of orienting ourselves in prayer and giving ourselves a simple blueprint to follow.
Pray the Lord's Prayer.
Matthew 6:9-15 gives us a prayer straight from the mouth of Jesus. Read through these words and repeat them to yourself line by line. Read it in several translations (you can do this easily on our site) and compare the different ways they word this prayer. Write it out, reflect on it, and learn to memorize the famous words of this prayer.
Photo credit: Unsplash/Ruben Hutabarat
---
It is our hope that these ideas will give you new ways to pray and communicate with God. Have any other ideas to share? We would love to hear them in the comments!

---
This article is part of our larger Prayers resource meant to inspire and encourage your prayer life when you face uncertain times. Visit our most popular prayers if you are wondering how to pray or what to pray. Remember, the Holy Spirit intercedes for us and God knows your heart even if you can't find the words to pray.
Prayer for Healing
Prayer for Strength
Intercessory Prayer
Prayer for Protection
Morning Prayers
Good Night Prayers
The Prayer of Jabez
Short Prayers
The Lord's Prayer
The Prayer of St Francis
Serenity Prayer
A Birthday Prayer
Irish Prayers and Blessings
Advent Prayers
Christmas Prayers
Thanksgiving Prayer
Prayer Quotes
Now available is our new Daily Prayer devotional! An easy way to find start your day with prayer, read today's prayer and sign up to receive by email.