Why Do We Pray and Does it Really Help?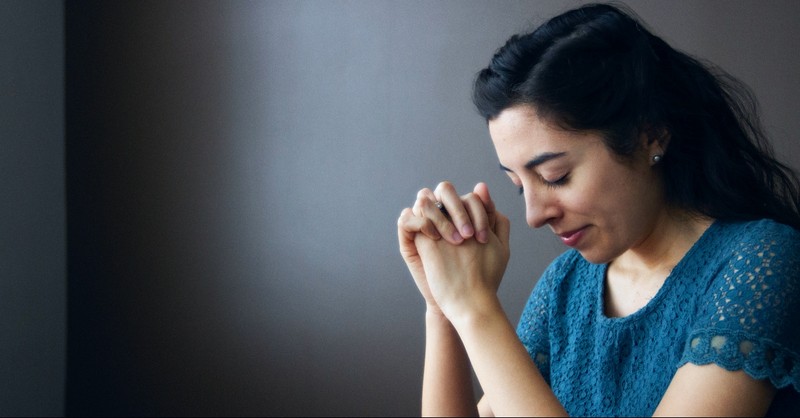 Brought to you by
We serve a mighty God. The God who paints sunsets with his fingers and knows when we lie down and when we get up. If we believe that God is sovereign, all-knowing, all-powerful and that he is a good Father who knows all our needs, then why bother to pray?
Have you ever questioned your prayer life? Has doubt toyed with your faith with thoughts like: "Prayer is a waste of time. Forget it! Who do you think you are? What do you think you're doing? God isn't even listening."
There's overwhelming evidence of people praying everywhere. People pray to win the lottery. On Facebook, people pray for their favorite sports team to win or that their favorite politician will win. Some ask for prayers for their relatives or for personal prayers. Some of these prayers go unanswered. Most of these prayers are void of God's will and filled with selfishness.
Sadly, these are the prayers believers lift up to God, and when their prayers go unanswered, they begin to think that God doesn't answer prayer. This is because they've mistaken God as a genie instead of the one true God Almighty.
Prayer isn't asking God for parking spots and 20% discounts at your favorite retail store. It's much more than that. Prayer is asking God to mold our hearts to look like Christ. Prayer is being the hands and feet of Jesus in this broken world. One key reason to pray is because God has commanded us to pray. If we are to be obedient to His will, then prayer must be part of our life in Him.
Mark Batterson, author of The Circle Maker, writes, "Many people never see God part the Jordan River in their lives because their feet are firmly planted on dry ground. We're waiting for God to make a move while God is waiting for us to make a move. We say to God, 'Why don't you part this river?' And God says to us, "Why don't you get your feet wet?" But if you make a move, you'll see God move. And He can move heaven and earth."
Why We Pray
One key reason to pray is because God has commanded us to pray. If we are to be obedient to His will, then prayer must be part of our life. Where does the Bible call us to pray? Several passages are relevant:
This, then, is how you should pray … (Matthew 6:9).
I urge, then, first of all, that requests, prayers, intercession and thanksgiving be made for everyone… (1 Timothy 2:1).
Devote yourselves to prayer, being watchful and thankful (Colossians 4:2).
Pray continually (1 Thessalonians 5:17).
Pray for those who persecute you (Matthew 5:44).
And when you pray… (Matthew 6:5).
Be joyful in hope, patient in affliction, faithful in prayer (Romans 12:12).
And pray in the Spirit on all occasions with all kinds of prayers and requests (Ephesians 6:18).
Do not be anxious about anything, but in everything, by prayer and petition, with thanksgiving, present your requests to God (Philippians 4:6).
We Pray Because Jesus Prayed
When Jesus walked this earth, he was God in human form and he still prayed. The Bible says that "He would often withdraw to the wilderness and pray." Often is right. He prayed early in the morning and late into the night. Mark 1:35 says, "Very early in the morning, while it was still dark, Jesus got up, left the house and went off to a solitary place, where he prayed."
Luke reiterates this, "But Jesus often withdrew to lonely places and prayed" (Luke 5:16). He exhibited what this statement from the Bible says, "This is the confidence we have in approaching God: that if we ask anything according to his will, he hears us" (1 John 5:14). "For the eyes of the Lord are on the righteous and his ears are attentive to their prayer... (1 Peter 3:12).
In a fallen world filled with chaos, we pray because prayer alleviates our weariness. "Come to me, all you who are weary and burdened, and I will give you rest" (Matthew 11:28). We pray because prayer is the antidote to anxiety.
Do not be anxious about anything, but in everything, by prayer and petition, with thanksgiving, present your requests to God. And the peace of God, which transcends all understanding, will guard your hearts and your minds in Christ Jesus (Philippians 4:6-7).
Why Prayer Works
At some point in our lives, our knees have hit the floor as we cried out to God. In the midst of uncertainty or painful circumstances, we ask for his help because we need his help. That doesn't mean God will change our circumstances or change the situation or heal us immediatel
y.
Sometimes instantaneousness healing is a part of his plan, but often prayer is asking God to bend his ear to hear the cries of our hearts, and then he responds. We pray because prayer shifts our attention to "him who is able to do immeasurably more than all we ask or imagine, according to his power that is at work within us" (Ephesians 3:20).
---

Heather Riggleman is a believer, wife, mom, author, social media consultant, and full-time writer. She lives in Minden, Nebraska with her kids, high school sweetheart, and three cats who are her entourage around the homestead. She is a former award-winning journalist with over 2,000 articles published. She is full of grace and grit, raw honesty, and truly believes tacos can solve just about any situation. You can find her on GodUpdates, iBelieve, Crosswalk, Hello Darling, Focus On The Family, and in Brio Magazine. Connect with her at www.HeatherRiggleman.com or on Facebook.
This article originally appeared on Christianity.com. For more faith-building resources, visit
Christianity.com.