Why Should We Also Lift Up a Prayer after a Meal?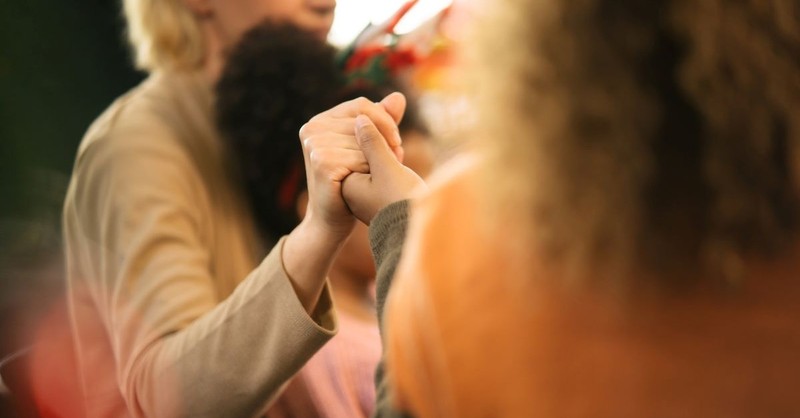 It's common to pray before a meal. But the Bible encourages prayer after a meal, as well. The biblical practice of prayer after a meal has gotten much less attention today than the tradition of saying grace before eating. However, the practice of prayer after a meal remains spiritually important. Here's why we should pray both before and after meals and how doing so can inspire us – plus a prayer to use after meals.
Why Do We Pray before Meals?
We pray before meals to give thanks to God for our food, which represents God's loving care for us. Psalm 135:25 says of God, "He gives food to every creature. His love endures forever." By expressing our gratitude in prayer before we eat, we're responding to God's love and letting him know that we appreciate his provision for us. We're also acknowledging all that has to happen before we can enjoy a meal. Food must be produced, distributed, sold, and prepared before we eat it. It's a significant blessing for us to be able to access enough healthy and delicious food for our meals. In other places around the world, and at other times in history, many people have struggled with hunger due to problems in our fallen world. We all must rely on God's help for physical nourishment as well as spiritual nourishment.
Praying over our meals also helps us savor our food as the sacred gift that it is. Our prayers focus our minds on the awe-inspiring goodness of our God, who created food. 1 Timothy 4:4-5 declares: "For everything God created is good, and nothing is to be rejected if it is received with thanksgiving, because it is consecrated by the word of God and prayer." In my book Wake Up to Wonder, I explain well-being research that shows how using our senses – including our sense of taste – can help us notice and appreciate more of God's good work in our lives. When we're approaching our meals prayerfully, we're directing our attention to God's generosity and creativity. That focus helps us discover wonder while we eat. God chose to create a huge variety and abundance of food for humanity to grow, prepare, and eat however we like. He has made it possible for us to choose from a myriad of meal ingredients that delight our senses. In response, we should enjoy our food with gratitude. Our taste buds remind us that every meal can open a door to wonder in our lives. Looking at our meals from the perspective that wonder gives us, we can see that every meal is a miracle, in that it is a gift made possible because of God's love.
When we pray before our meals, we're entering into our meals with a state of mind that promotes joy. Prayer helps us become more aware of God's presence with us, and we find joy in God's presence. "Go, eat your food with gladness…" Ecclesiastes 9:7 encourages us.
Why Should We Also Lift Up a Prayer after a Meal?
Besides praying before a meal, we should also lift up a prayer after a meal. The Bible urges us to do so in Deuteronomy 8:10: "When you have eaten and are satisfied, praise the Lord your God for the good land he has given you." Verse 11 cautions, "Be careful that you do not forget the Lord your God…". Remembering God's provision is vital in times of satisfaction as well as in times of need. A practice of remembrance gives us an accurate perspective on our relationship with God, day by day.
Praying after we eat carries our communication with God beyond our meal. It shows God that we continue to be grateful after our hunger has been satisfied. In our ongoing relationships with God, we should show gratitude not just when we're in need – such as when we're hungry before eating – but also when our needs have been met. As Philippians 4:12 tells us: "I know what it is to be in need, and I know what it is to have plenty. I have learned the secret of being content in any and every situation, whether well fed or hungry, whether living in plenty or in want." Lifting up a prayer after a meal, when we're well-fed, is an expression of loving gratitude that deepens our relationship with God. It helps us appreciate God's ongoing generosity in our lives.
Ancient Christians prayed after their meals, in addition to before them. So did the Jewish people in biblical times. In Judaism, the practice of praying after meals goes back to when Moses encouraged the Israelites to give thanks to God regularly for manna, the food that God miraculously provided for them while they were in the desert for 40 years. Moses also relayed God's instructions to keep some manna for the future, as a way of remembering God's past provision. Exodus 16:32 records, "Moses said, 'This is what the Lord has commanded: 'Take an omer of manna and keep it for the generations to come, so they can see the bread I gave you to eat in the wilderness when I brought you out of Egypt.'" Praying after eating (rather than just before eating) helped the Israelites develop a habit of gratefully remembering what God did for them, which strengthened their ability to trust and obey God in any type of circumstances.
James 1:17 tells us that, "Every good and perfect gift is from above, coming down from the Father of the heavenly lights, who does not change like shifting shadows." Prayer after a meal reminds us that we can always rely on God to send us gifts we need – like food – no matter what. The practice of praying after meals helps us build a closer relationship with God through gratitude at all times.
A Prayer to Say after a Meal
Here's a prayer to say after a meal:
Our heavenly Father, thank you for blessing us with this food we've just eaten. We're grateful that we can look to you for everything we need, and trust that out of your great love, you will provide for us generously. We so enjoyed this meal! Bless each person here at the table with us, and bless each person who helped this food reach our table – those who produced it, distributed it, sold it, and helped us prepare it. Thank you for making it possible for us to savor the wondrous tastes of all the food we ate. Thanks for the abundance of food, and the creative variety of food, that we have enjoyed. Help us remember your goodness at all times – in situations where we're hungry for your help to meet our needs, and in circumstances where we have plenty because you have fulfilled our needs. Keep us from worrying about our future. Strengthen our faith to trust that we can always rely on you to help us with whatever we need. Keep us from pride when we're fulfilled, as well, and remind us that all the good that happens in our lives is made possible by your grace. Amen.
Conclusion
Prayer after a meal helps us nourish our souls with grateful remembrance, as we have just nourished our bodies with food. When we pray after meals, we discover the truth that Psalm 34:8 proclaims: "Taste and see that the Lord is good; blessed is the one who takes refuge in him." Prayer before a meal is important, but so is prayer after a meal, because communicating our ongoing gratitude to God strengthens our faith. That strong faith can help us both in times of need and in times of fulfillment. That's something worth celebrating!
Photo Credit: ©GettyImages/pondsaksit
---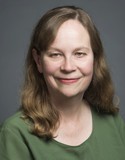 Whitney Hopler is the author of the Wake Up to Wonder book and the Wake Up to Wonder blog, which help people thrive through experiencing awe. She leads the communications work at George Mason University's Center for the Advancement of Well-Being. Whitney has served as a writer, editor, and website developer for leading media organizations, including Crosswalk.com, The Salvation Army USA's national publications, and Dotdash.com (where she produced a popular channel on angels and miracles). She has also written the young adult novel Dream Factory. Connect with Whitney on Twitter and Facebook.