Why Should We Pray for "Our Daily Bread"?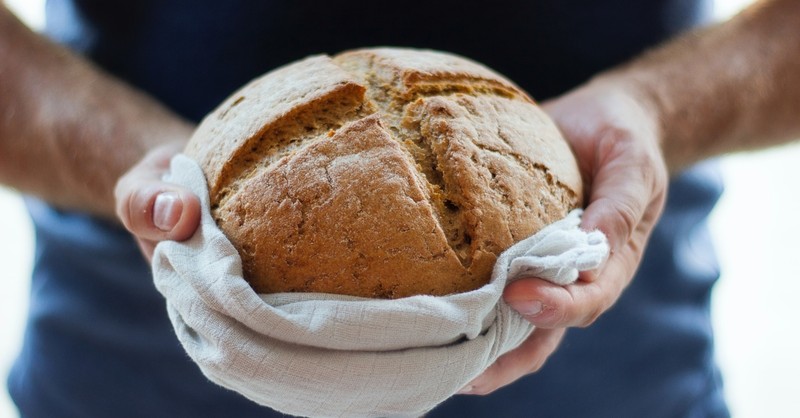 "Give us today our daily bread" (Matthew 6:11).
Prayer is perhaps the most powerful weapon God has given us to wield on this earth. He hears our prayers, and is capable of answering them miraculously, according to His will. He comforts us and remains close to the brokenhearted. God is with us through the dire circumstances of our lives, and the daily bits of drama. He cares about us. He goes before us.
When we pray to the Lord each day, we do not yet know the full scope of need we will require to navigate it to the end. "Daily bread" isn't just provision by means of food and other physical means. He tells us not to worry about the days ahead, because "each day carries enough worry of its own." God faithfully fills the belly of our souls each day.
What Is the Lord's Prayer?
The popularly prayed phrase, "give us our daily bread," is part of the Our Father, or The Lord's Prayer, taught by Jesus during His famously known Sermon on the Mount. R.C. Sproul writes "the petition of the Lord's Prayer teaches us to come to God in a spirit of humble dependence, asking Him to provide what we need and to sustain us from day to day." Jesus was addressing the different behavior pitfalls and temptations his disciples were up against, and gave them a model after which to pray. "Commonly known as 'The Lord's Prayer,' it is really 'The Disciples' Prayer,' since it was meant as a model for them," explains the NIV Study Bible.
Bread was significant in Jewish culture. The disciples Jesus addressed at the Sermon on the Mount remembered the history of Moses leading their ancestors through the desert, and the way God provided manna for them to eat each day. "Prayer for food was one of the most common prayers in antiquity," explains the NIV Cultural Backgrounds Study Bible. "God, who supplied daily bread to his people for 40 years in the wilderness, can be trusted for sustenance." Their faith was strengthened in current circumstances by remembering God's past provision. Even in modern-day culture, we still refer to the household income earner(s) as bread-winner(s).
What Is "Our Daily Bread"?
"Then the LORD said to Moses, 'I will rain down bread from heaven for you. The people are to go out each day and gather enough for that day. In this way I will test them and see whether they will follow my instructions" (Exodus 16:4).
Biblically defined, the Greek translation of bread literally means bread, or any food. However, the root of this ancient word means "to raise up, elevate, lift up; to take upon one's self and carry what has been raised up, to bear away what has been raised, carry off." Jesus was speaking this message to the people, who would connect bread to their literal hunger of the moment, and to the past provision of their ancestors through the desert by the manna God gave them each day.
Jesus was also pointing towards the daily burdens He would bear for them as our Savior. By dying on the cross, Jesus carried every daily burden we would ever bear. All of the sins that would strangle and stronghold us, all of the pain and suffering of the world – He carried it.
We know we have what we need to navigate each day because we walk in His strength, and His grace. Not by what we do, have, or can accomplish, but by the victory over death Jesus already won for us on the cross! Christ often spoke in a way people could understand and relate to. The more time we spend in Scripture, the more He is faithful to reveal layer upon layer of the love laced into every intentional word He spoke and miracle He performed. The Living Word of God spoke to a crowd in a way we are still gleaning from today.
How Can Modern Readers Apply This Verse?
"And God is able to bless you abundantly, so that in all things at all times, having all that you need, you will abound in every good work" (2 Corinthians 9:8).
Our reliance on Christ doesn't begin and end with the physical need of food. Though hunger and homelessness still ravage our world, many modern people do not suffer from lack of food or shelter. Our reliance on Christ is fostered by our need for Him to meet all of our needs. Worry, fear, comparison, jealousy, sickness, loss, unpredictable futures - to the point where we can't even fill out a week's calendar - all depend on His stability.
When we pray for God to supply our daily bread, we are literally asking Him to meet our every need. Physical needs, yes, but also wisdom, strength, comfort and encouragement. Sometimes God meets our need to be convicted of a destructive behavior, or reminds us to extend grace and forgiveness lest it harbor bitterness in our hearts.
"God will meet our needs today. His grace is available for today. We are not to be anxious about the future, or even tomorrow, for every day has it's own trouble," writes Vaneetha Rendall Risner for Desiring God. Though some may not struggle to meet the physical needs of daily nutrition, others suffer from a plethora of other ailments.
The world gives us plenty of reasons on the daily to worry. But even when the world seems ruled by chaos and fear, God reigns. Nothing happens out of His sight or sovereignty.
Why Should We Still Humbly Ask God to Give Us Our Daily Bread?
"I am the bread of life. He who comes to me will not hunger. He who believes in me will never thirst" (John 6:35).
Jesus promised never to leave us. He is Living Water and the Bread of Life. The humility in praying to God for our daily provision reminds us who God is and who we are as His children. Daily embracing the grace of Christ reminds us to lean into Him for our daily needs. It is through Christ we approach God in prayer. John Piper explains, "Jesus came into the world to change your desires so that he would be your main desire." God's design for us to depend on Him daily fosters a spirit of humility.
Following Christ is a daily choice to take up our own cross and lean on Him for what we need. Paul wrote, "Do not be anxious about anything, but in every situation, by prayer and petition, with thanksgiving, present your requests to God" (Philippians 4:6). It is through Him we receive supernatural strength and wisdom to endure the hard days, and humility and contentment to embrace the restful days. In all things, we seek to bring glory to God as we live our lives within the love of Christ.
Our Father knows what we need to navigate each day in grace. No matter what the weather is on the horizon of our days, the freedom we have in Christ can never be shaken or taken away. Peter wrote, "His divine power has given us everything we need for a godly life through our knowledge of him who called us by his own glory and goodness" (2 Peter 1:3). Day by day, He gives us grace upon grace. Each day, we need our daily bread.
Photo credit: Unsplash/Kate Remmer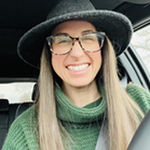 Meg writes about everyday life within the love of Christ. Join her on the journey as she launches her new site Joy Overflowing, or join her longstanding community at Sunny&80. She is also the author of "Friends with Everyone, Friendship within the Love of Christ," "Surface, Unlocking the Gift of Sensitivity," and "Glory Up, The Everyday Pursuit of Praise," and "Home, Finding Our Identity in Christ." She earned a Marketing/PR degree from Ashland University, but stepped out of the business world to stay home and raise her two daughters …which led her to pursue her writing passion. A contributing writer for Salem Media since 2016, Meg is now thrilled to be a part of the editorial team. Always active in her community and the local church, Meg also leads Bible study and serves as a leader for teen girls.

Related podcast:
The views and opinions expressed in this podcast are those of the speakers and do not necessarily reflect the views or positions of Salem Web Network and Salem Media Group.
Related video:
Stock Footage & Music Courtesy of Soundstripe.com Thumbnail by Getty Images
---
Now available is our new Daily Prayer devotional! An easy way to start your day with prayer: read today's prayer and sign up to receive it by email.
This article is part of our Prayer resource meant to inspire and encourage your prayer life when you face uncertain times. Visit our most popular prayers if you are wondering how to pray or what to pray. Remember, the Holy Spirit intercedes for us and God knows your heart even if you can't find the words to pray.
Serenity Prayer
The Lord's Prayer
Prayer for Peace
Morning Prayers
Good Night Prayers
Prayer for Healing
Prayer for Protection
Prayer for God's Help
Prayer for Anxiety
Prayer for Strength