How to Find a Meaningful Routine after Retirement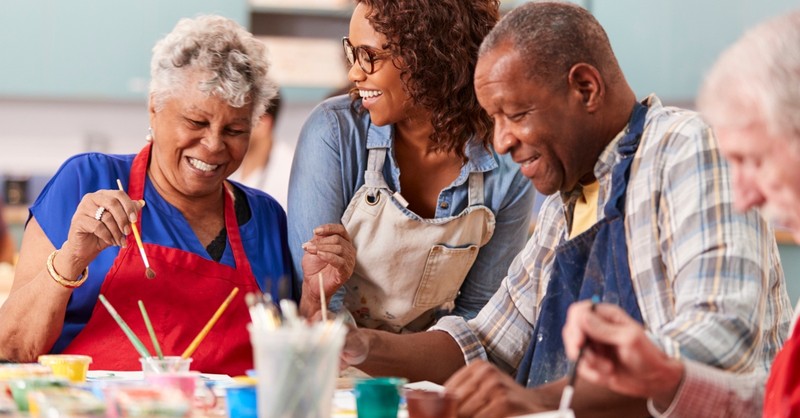 Retirement. For decades we dream about the day we will receive a gold watch and walk out the door of the office or store for the last time.
But there are several things wrong with that dream. First, rarely do they give gold watches as retirement gifts anymore. And, second, with inflation and four children to get through college and the current financial situation of the world, retirement funds may not be as plentiful as in the dream.
But now the day has come. You have taken the last step as a businessman or woman and you wake up, realizing you waked up early, even before the alarm, and the alarm was never set because you didn't have anywhere to go. Your first day of retirement.
We know that when retirement day comes, there will be changes. Your schedule is a big part of the changes so one of the first things you might do is reassess your daily plans. You probably even left your calendar at the office. What are your days going to look like from now on?
For a while, you may find lacking of a specific routine enjoyable. However, as one who has followed a set routine for many years, you may find that without one you feel aimless and unuseful. Perhaps the best thing for you to do is to create a routine you can follow that will make you feel productive and allow you to bless others.
Routines Give You Purpose and a Plan
If you don't have a plan, you may find yourself wandering around aimlessly looking for something to do. And before you know it, it will be time to fix supper and go to bed. Having a schedule will allow you to add meaning to your days without overcrowding your time. It will also assure you have enough time for the things you really want to do.
Decide whether or not you are going to get up early as you have for the past 30 years or if you are going to give yourself some time to enjoy sleeping late, watching the morning news before you get up, or lingering over coffee while reading the newspaper. Many people find it hard to relinquish the schedule they have had for so long. Take your time and see what works for you. Then start your daily plan there.
Routines Will Help you Feel Productive
A routine that allows you to serve others will help you feel productive and continue to make you feel you are making a contribution to society. Just because you are not getting paid, doesn't mean you are not valuable.
Volunteer at your church, homeless shelter, or the library. Offer to read to area school classes. You may want to start with your grandchild's class. Giving to others is biblical. I John 3:18 says, "Dear children, let us not love with words or speech, but with actions and in truth." For years you may have supported ministries in your community in other ways. Now you can be a part of them by giving of your time.
Many people feel like those who retire have completed their purpose here on earth and will spend the rest of their days rocking on the front porch. However, rocking on the front porch is not very productive and doesn't use enough energy to keep you in shape. Neither does it allow you to lay your head on the pillow at night and feel that you have done anything that benefits mankind.
However, if you are a diehard rocker and enjoy the activity, there is nothing wrong with spending a bit of your time during the day there. In fact, the rocker may be just the place to have your daily quiet time.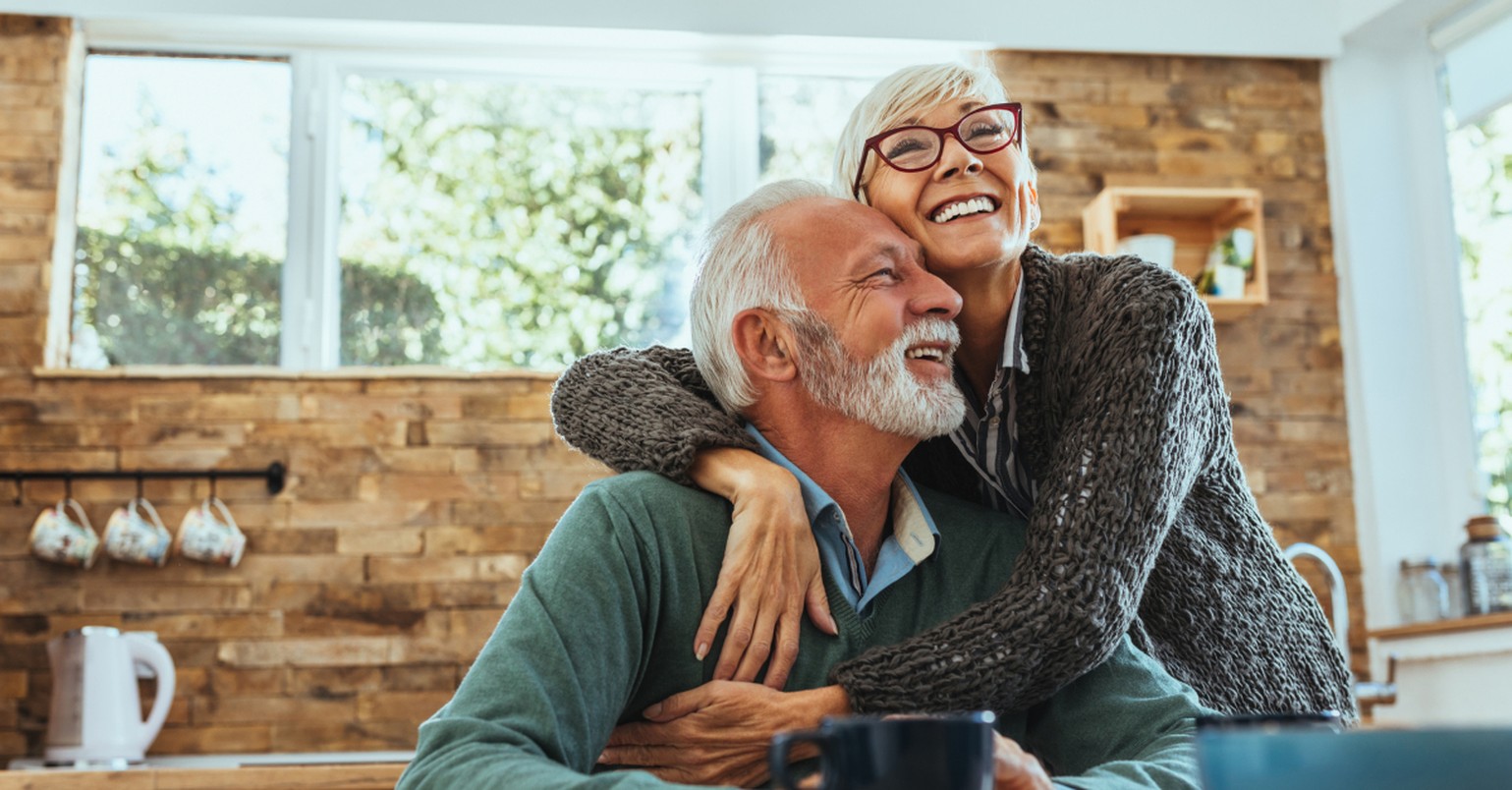 Photo Credit: ©GettyImages/Bernardbodo
Routines are Great Stress Reducers
Don't let your first thought when you wake up be What am I going to do today? With a routine in place, you will not have to spend time worrying about what to do. Just a glance at your calendar will tell you what you need to do next or where you will need to be in a half-hour.
Looking at your calendar may be a good way to spend a few moments the night before so there are no surprises in the morning. Then you can get up, move accordingly and allow yourself all the time you need to ready yourself for that activity. Your stress is automatically reduced because many decisions for your day have already been made.
Saying goodbye to punching the time clock doesn't mean that you can drop the words schedule and routine from your vocabulary. It does mean that you can drop the stress that can accumulate when you feel you have no meaningful purpose.
If you are newly retired, take heart. You are going to love making your own agenda for the day. Just keep in mind that you should include the things you'd like to do and minimize the things that seem to usurp your energy. Otherwise, when people ask if you are retired, you will respond, "Yes, I'm retired. At least if you mean I am tired all over again!
How to Create a New Routine
To create a new routine you may want to do several things. Getting the things you want to do on paper will let you see how many things can be included in each day.
1. Make a list of the things you enjoy doing. Include things you have always wished you had time for.
2. Find a class to learn something new.
3. Make a list of things you would like to do for someone else.
4. Include how much time you would like to spend with your grandchildren. If they don't live near you, plan travel time. If FaceTime is an option for you, schedule times to "meet" on screen.
5. Include closets and drawers you have wanted to clean out for years.
6. Find your own rhythm for activities. If the last several decades have felt like a roller coaster, intentionally slow down to leave time for building relationships and enjoying friendships.
7. Eliminate busy work and meaningless activities. Use that time to just relax.
8. Regulate the amount of time you spend watching television or movies.
9. Do the same for the Internet.
10. Seek out friends to do fun things with. Go out to eat with them or get together for a game night.
11. Travel with friends and see parts of the world you have only read about.
12. Exercise more.
Once you make your routine checklist, you will have a starting point to create your new daily schedule. This won't be well established the first day or even the first week. It will evolve as you go. But putting together a manageable routine will give you a plan and a purpose for your days. A new routine is a smart place to start as you realign your days.
Photo credit: ©GettyImages/monkeybusinessimages
Linda Gilden is an award-winning writer, speaker, editor, certified writing and speaking coach, and personality consultant. Her passion is helping others discover the joy of writing and learn to use their writing to make a difference. Linda recently released Articles, Articles, Articles! and is the author of over a thousand magazine articles and 19 books including the new Quick Guides for Personalities. She loves every opportunity to share her testimony, especially through her writing. Linda's favorite activity (other than eating folded potato chips) is floating in a pool with a good book surrounded by splashing grandchildren—a great source of writing material!