3 Practical Ways Any Christian Can Live in Light of the Gospel Today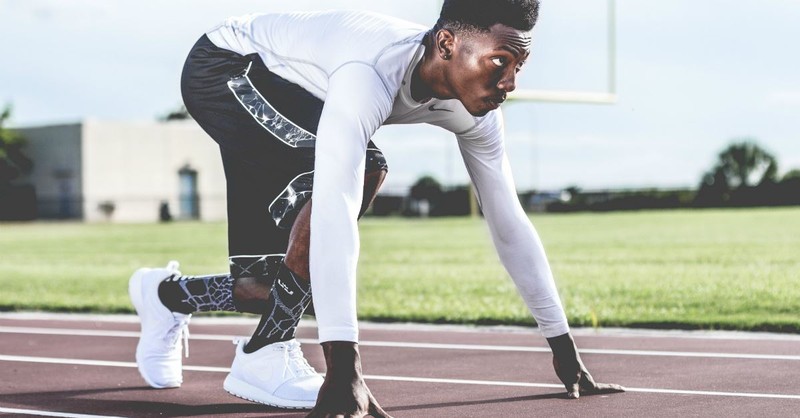 Imagine a race about to begin. The runners prepare themselves and begin to brace themselves against the starting blocks in order to push off into the race. It's vitally important for them to brace themselves securely because often the rate at which they get out of the blocks determines the finishing order. The pistol fires, and the runners push off, leaving the starting blocks behind as they get down to the business of running.
Paul tells us that life is like a race. We aren't meant to casually meander through our time on earth; instead, like a runner, we are meant to push forward – to strain ahead for the prize. It's a race to win.
Here's where it gets interesting, though. We tend to think of the gospel – that Jesus lived a perfect life, died a substitutionary death, and rose victoriously from the grave – as the blocks against which we place our feet. We are secure in that information, and because we are, it enables us to push off in order to run the race of the Christian life.
True enough, the gospel is our starting blocks. It is against these bedrock truths that we brace ourselves in order to move forward. But the illustration breaks down because in a race, the runner leaves the starting blocks behind. The Christian, however, never abandons the gospel.
Photo credit: ©Unsplash/William Stitt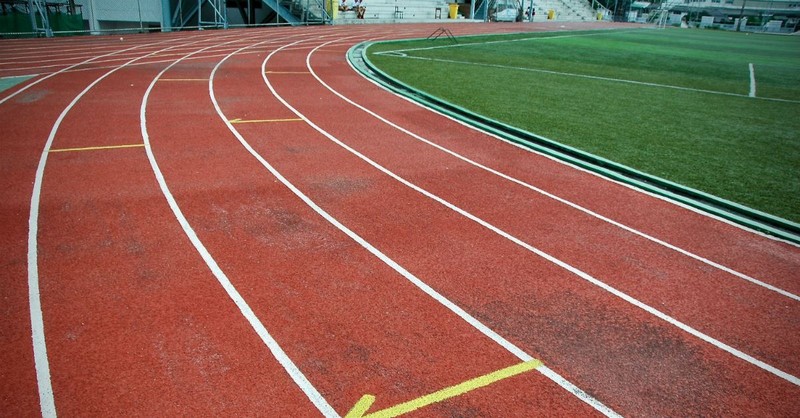 That means the gospel isn't only the starting blocks; it's the whole track.
We aren't meant to push off on the gospel and the move into the real business of living, but to continually find our feet falling on that truth. To be driven in daily life, in as much as we started, by the cross and the resurrection. We don't get over the gospel; we continually dwell and live in the gospel so that it permeates everything we do:
"Therefore as you have received Christ Jesus the Lord, walk in Him, rooted and built up in Him  and established in the faith, just as you were taught, and overflowing with thankfulness" (Colossians 2:6-7).
As Christians, then, our lives today are centered on the gospel. But what does that look like? You could answer that question in any number of ways, but I'd suggest these three practical ways any Christian can live in light of the gospel right now:
Photo Credit: ©Unsplash/Jacky Watt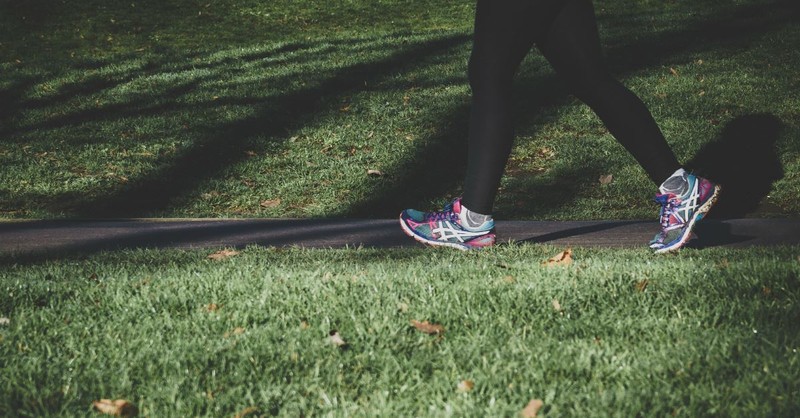 1. Be calm.
Christians do not need to live with a sense of panic. This is one of the ways we live distinctly from the world. That's because the Christian operates under the firm conviction and knowledge that the rest of the world does not share – that no matter how much upheaval we might observe, no matter how many things might be changing, no matter how much it might seem that the universe is spinning out of control, we still believe in a sovereign God who is working for our good and working all things out for His own ends. We know this because of the gospel.
Surely there has never been another day like that Friday so many years ago when it seemed like the plan of God has been defeated and His great attempt at redemption had been thwarted. And yet, even in the midst of those tumultuous hours, Jesus "was delivered up according to God's determined plan and foreknowledge, you used lawless people to nail him to a cross and kill him. God raised him up, ending the pains of death, because it was not possible for him to be held by death" (Acts 2:23-24).
One of the most practical ways we display the work of the gospel in our lives on a daily basis is our outright refusal to panic.
Photo Credit: ©Unsplash/Arek Adeoye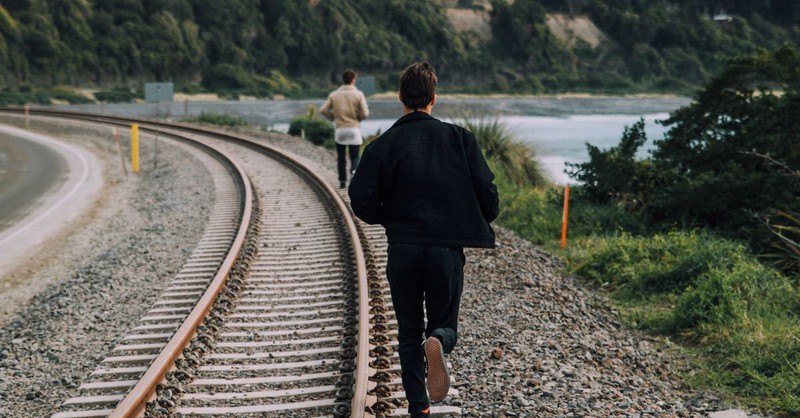 2. Be aware.
Paul said that a Christian should walk carefully in Ephesians 5:15-16:
Pay careful attention, then, to how you walk—not as unwise people but as wise—making the most of the time because the days are evil.
The "care" we should take, though, it not borne out of fear and apprehension. Paul is not saying that we should make every step with a painstaking amount of agility for fear that we might just step in the wrong place. That kind of carefulness is defensive in nature. It's like walking on eggshells with sweat beading up on our foreheads to make sure we don't step wrongly. And while it's true that the Christian life demands that we are careful where and how we walk, making sure we are avoiding sin in these evil days, the kind of carefulness that should mark us is much more offensive than defensive in nature.
The carefulness with which we walk, then, is not born out of fear that we might be inadvertently involved in some kind of sin, but anticipation. We walk through life with our heads on a swivel, armed by the knowledge of what Jesus has done for us in the gospel and the confidence in the presence and work of God. We are constantly looking this way and that, believing that every interaction is significant. And we are committed to make the most of each one.
Photo Credit: ©Unsplash/Tim Marshall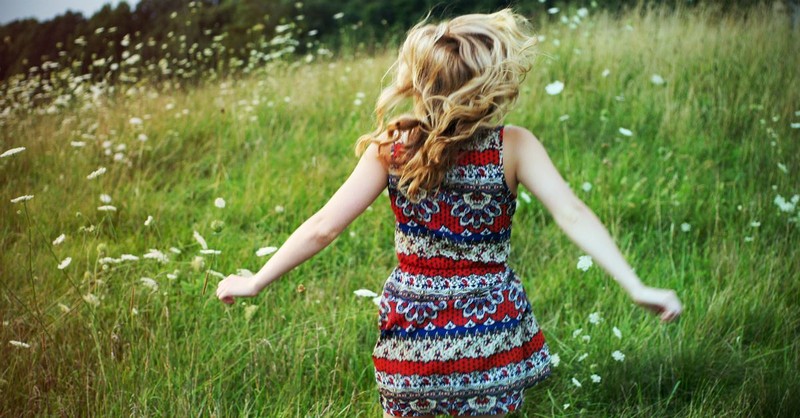 3. Be faithful.
This is very simple. One of the most basic ways we live in light of the gospel is through remaining faithful. Faithful to our marriages. Faithful to our churches. Faithful to our families. Faithful to our responsibilities at work. We remain faithful.
Simple, but rare, because we live in a world of abandonment. We abandon relationships, responsibilities, and resolutions because they become difficult or boring. We are in constant search of the next thing – always looking. And in our looking, always leaving. But the Christian is different. We live in faithfulness. We finish what we start because in the gospel, we know that God is faithful to finish what He starts:
"I am sure of this, that he who started a good work in you will carry it on to completion until the day of Christ Jesus" (Phil. 1:6).
Calm. Aware. Faithful. These are some of the many adjectives of our faith. And these are but three of the characteristics we embody as we live out the gospel day by day.
Michael Kelley is the Director of Groups Ministry for LifeWay Christian Resources in Nashville, TN. He and his wife Jana have three children. You can follow him on Twitter. (@_MichaelKelley)
This article originally appeared at Forward Progress. Reprinted with permission.
Photo Credit: ©Unsplash/Laura Pocho
---