3 Ways to Activate Your Faith in the Midst of War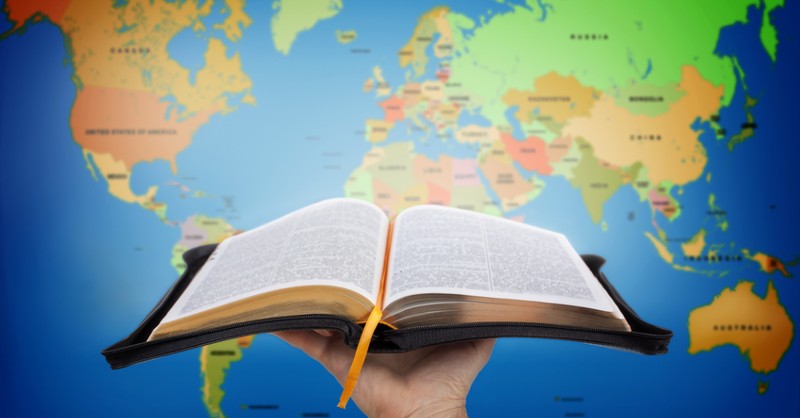 The current world events have many of us glued to our televisions as we watch Russia invade Ukraine half a world away.
Thanks to 24-hour news, we can immediately find out what is happening on other continents around the globe. We can see, in real-time, bombs lighting up the night sky, and we can watch fellow human beings, scared and scrambling, fleeing harm and destruction. Additionally, social media now keeps us even more tethered to crisis, emphasizing our helpless feelings.
As Christians, we are supposed to have faith and remember that God is in control, even in situations like a deadly war. As humans, however, it can feel very different; we are prone to worry and sometimes excessive anxiety. Jesus understood this; he prayed in the Garden at Gethsemane for the cup of pain and death to pass him by. Jesus understands us now, having lived the human experience even as he was God.
How do we maintain an active, vibrant faith when emergency situations explode in our world? Here are three ways:
Remember, Nothing Catches God by Surprise
While we feel deep dismay over scenes of Ukrainian families huddled in basements or running for cover, asking ourselves what comes next for them, it is not this way for God. This war is saddening and even angering God, surely, but it is not surprising to Him.
God upends space and time as we experience it. He is not looking down from Heaven and thinking, "Oh no; look what they're doing now!" He is the author of time and the arbiter of both heaven and earth. We can rest our troubled minds knowing He is in full control even when things around the world feel very out of control.
God knows our tomorrows, today. Jeremiah 33:3 tells us, "Call to me and I will answer you and tell you great and unsearchable things you do not know." Let's think about this; we are being instructed to call out to God about what we do not know. He wants us to question Him. God already knows it — whatever it is — and here, we are promised an answer. Not when we will be answered, or how we will be answered, but this tells us God will not ignore our earnest cries for understanding.
Remember, God does not cause war — sin, greed, and lust do. James 4:1-2 reminds, "What causes fights and quarrels among you? Don't they come from your desires that battle within you? You desire but do not have, so you kill. You covet but you cannot get what you want, so you quarrel and fight. You do not have because you do not ask God."
Pray, Be 'Sober,' and Keep Growing
A month after Germany attacked Poland at the start of World War II, theologian C.S. Lewis preached the sermon "Learning in War-Time" at St. Mary the Virgin Church, Oxford, England. Because of the war and all the terrors and threats associated with it, many thought that continuing personal goals like education were unnecessary and even irresponsible.
While war is not on our home soil, we may feel pulled away from our normal daily activities to stare at the television. We may check our smartphones more often at our desks or put off a walk to sit in front of the television. Is this the right way to handle the stress of war? C.S. Lewis thought not; he substituted self-control for excitement, faith for frustration, and sobriety for fear.
Not sobriety in terms of alcohol abstinence, but sobriety of contemplation. We can thoughtfully and seriously think about what is happening in Ukraine, educating ourselves on geopolitics to the extent that this does not cause anxiety. I never knew where Belarus was before this conflict, for example, and now I do, which prompted me to begin reading a book about Russia. I am trying to substitute learning for anxiety — and surprisingly, it's working.
Of course, we need to pray, too. Our prayers are as real and as full of energy as an arrow shot from a bow and traveling to a bullseye. In this case, our arrow is our prayer full of petition for the safety and comfort of the people of Ukraine. Our prayers should be for the people of Russia, too, and for the minds and hearts of Russia's leaders to change, even as tanks stream into the heart of Kyiv. Nothing is impossible for God.
The bullseye we aim for is in Heaven; trusting that our arrows reach their exact intended target; God. In the way an archer releases an arrow with the confidence that it will reach its intended target, we must be sure in our hearts that prayer is not a futile activity. Prayers work. A question you may consider as you pray is this: How will God use the war in Ukraine to advance his gospel?
God works all things together for good. Romans 8:28 tells us, "And we know that in all things God works for the good of those who love him, who have been called according to his purpose." Some under siege may give their lives to Christ as they huddle in darkness. Others may witness miracles or perform miracles. God is in the ashes, the rubble, and the chaos, and His ways are a mystery and a wonder.
Ask God to Guide Our Actions
While we may feel helpless, we are not. Almost all of us can donate something to a charity that is helping Ukraine, even if it is just five dollars. Some may decide to participate in local peace marches, while others may write letters to legislators, articles in local newspapers, or social media posts calling for prayer and peace.
Still, others may be nudged by God to learn more about a land far away, as I was. Others might collect prayerful friends for an evening of prayer. How is God asking you to respond to the images you see on television? Is He calling you to pray, to write, to learn — or all three? We are not as helpless as we may think when it comes to this war. While we cannot march alongside Ukrainians or offer them shelter, in God's kingdom, all good actions toward peace will be used for good. Your efforts matter to God.
James 1:5-6 assures us, "If any of you lacks wisdom, you should ask God, who gives generously to all without finding fault, and it will be given to you. But when you ask, you must believe and not doubt, because the one who doubts is like a wave of the sea, blown and tossed by the wind."
Can we do this when we are scared during war or other perilous times? Can we ask God for wisdom, peace of mind, protection for strangers, and peace in our world? There were many Christians from all over the world praying for the United States during the awful days of 9/11, and I remember being moved to tears by the sight of strangers weeping and praying for us.
Now, it is our turn. If we pray, ask God to guide our actions, and remember that God is in control and nothing surprises Him, we will soon be proactive soldiers for peace, doing all we can for a battle-sieged Ukraine.
Photo Credit: ©Getty Images/George Muresan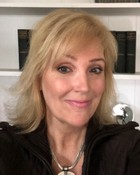 Deirdre Reilly is a writer and editor, and her commentary has appeared on various websites including CBN.com, FoxNews.com, and others. Her new book, "The Pretend Christian: Traveling Beyond Denomination to the True Jesus," details her own personal journey through doubt and fear into true belief. You can connect with Deirdre via www.deirdrereilly.com, or follow her on Twitter at @deirdrewrites.
LISTEN: Being Complete in Jesus (Understanding Matthew 5:21-48)
Hearing Jesus is a devotional journey through the gospels, where we explore the teachings of Jesus chapter by chapter. If you're seeking to live a life that reflects God's, this podcast is for you.
The views and opinions expressed in this podcast are those of the speakers and do not necessarily reflect the views or positions of Salem Web Network and Salem Media Group.
WATCH: 10 Sins Christians Downplay (and Why They're So Destructive)
Stock Footage & Music Courtesy of Soundstripe.com Thumbnail by Getty Images