4 Reasons Why You Shouldn't Live in Fear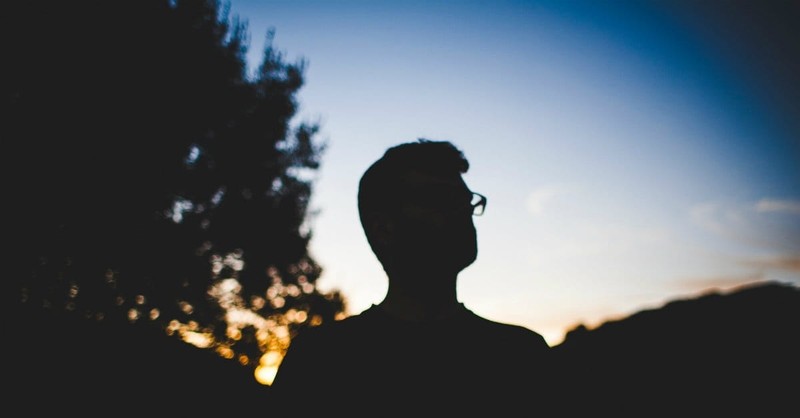 One night when I was in college, I preached in a town not far from my school and spent the night in a church-owned house. I rarely sleep well the first night I stay in a new place and this problem was only compounded by the fact that I was the only person staying in this large and unfamiliar house. Throughout the night I heard a noise that sounded like the front door opening and closing. Rather than getting up to investigate, I spent the entire night lying awake in paralyzing fear because I was certain I was no longer the only person there.
Little did I know that this night spent in a strange place was good preparation for adulthood, as my years as a husband, father, and have provided ample opportunities for me to lie awake at night due to fear, anxiety, or frustration. I doubt that I am alone in this, because between financial issues, work-related tensions, relational strains, problems with our children, and health crises, our lives present many occasions for us to lie awake in fear.
|
When fearful, anxious, or difficult times hit, rarely is our first instinct to remember and rest in the goodness of God. Too often, panic mode sets in before we have even thought about thinking through the important truths that will bring peace to our souls. We are not the first people to respond to fear and difficulty in this manner, so Martyn-Lloyd Jones offers us these wise words as he reflects on Psalm 42 in his book Spiritual Depression: Its Causes and Cures.
"Have you realized that most of your unhappiness in life is due to the fact that you are listening to yourself instead of talking to yourself? Take those thoughts that come to you the moment you wake up in the morning. You have not originated them but they are talking to you, they bring back the problems of yesterday, etc. Somebody is talking. Who is talking to you? Your self is talking to you. Now this man's treatment [in Psalm 42] was this: instead of allowing this self to talk to him, he starts talking to himself. 'Why art thou cast down, O my soul?' he asks. His soul had been depressing him, crushing him. So he stands up and says, 'Self, listen for moment, I will speak to you.'"
Those of us who struggle with fear and anxiety need to hear his words here. Instead of listening to our fears, doubts, and worries shout at us, we can begin to experience a real change of perspective when we start talking to ourselves and reminding ourselves of important truths from Scripture. We have good news to preach to ourselves that will change the way we respond to even the most seemingly insurmountable difficulties.
One great passage to turn to when times are hard is Romans 8:28-39. In this foundational passage for understanding how God protects his people through great difficulties, Paul reminds us of four great truths.
"And we know that for those who love God all things work together for good, for those who are called according to his purpose. For those whom he foreknew he also predestined to be conformed to the image of his Son, in order that he might be the firstborn among many brothers. And those whom he predestined he also called, and those whom he called he also justified, and those whom he justified he also glorified.
What then shall we say to these things? If God is for us, who can be against us? He who did not spare his own Son but gave him up for us all, how will he not also with him graciously give us all things? Who shall bring any charge against God's elect? It is God who justifies. Who is to condemn? Christ Jesus is the one who died—more than that, who was raised—who is at the right hand of God, who indeed is interceding for us. Who shall separate us from the love of Christ? Shall tribulation, or distress, or persecution, or famine, or nakedness, or danger, or sword? As it is written, 
'For your sake we are being killed all the day long; we are regarded as sheep to be slaughtered.'
No, in all these things we are more than conquerors through him who loved us. For I am sure that neither death nor life, nor angels nor rulers, nor things present nor things to come, nor powers, nor height nor depth, nor anything else in all creation, will be able to separate us from the love of God in Christ Jesus our Lord."
1. God Works All Things for Our Good
The passage begins with the famous declaration that God works all things together for the good of his people. Note that he does not work good things together for our good, but rather he works all things together for our good. Paul reminds us here that nothing which enters our lives can bring us ultimate harm. God may take us through some difficult trials, but through them, he is at work for our ultimate good. Too often we hear this and think this means that God is preparing us for "bigger and better" things, but that is not Paul's point. Our view of "bigger and better" is too shallow and too centered on receiving great material blessings and success. God's view of working all things together for our good may be to strip these things from us, but he will do it for a much more glorious purpose.
2. God Wants Us to Be More Like Jesus
Verses 29-30 contain what many have called the "Golden Chain of Salvation," showing that God planned our salvation before we were born and will be faithful to bring us to the end.  In the second link of the chain, Paul says those whom God "foreknew He also predestined to be conformed to the image of His Son." While our ultimate transformation into the image of Christ does not happen until His return, God works in us in the here and now to transform us into the image of Christ. The person who trusts in Jesus will go through the difficult and necessary process of becoming more like Jesus. The difficult and scary times we go through are often meant to purify us like fire. These times purge us of our worldliness and sin while also molding Christlike character in us.
3. God Sent His Son to Die for Us
Every time we face trials or fears, we need to dwell deeply in the great declaration of verse 32. "He who did not spare his own Son but gave him up for us all, how will he not also with him graciously give us all things?" This great truth reminds us to constantly look to the cross of the Lord Jesus Christ where God provided for us at our deepest point of need. We needed redemption more than we needed anything, and God met this need by giving his one and only Son up for us. He met us where we were our most needy, and since he did this we can be confident that he will provide for us at every other point of need as well.
4. God Promises that He Will Always Be With Us
If you read Romans 8:28-39 out loud, you cannot help but pick up the pace and excitement as you arrive at the last few verses. The glorious announcement that nothing will separate us from the love of Christ is a shout of victory! God has not abandoned us when life gets hard or when we run headfirst into our greatest fear. Through the death and resurrection of his son and the gift of the Holy Spirit, God has promised that he will never leave us and will always be with us. Not one frightful, anxiety-inducing, or terrifying thing we walk through will ever tear us away from him. Instead, it will only drive us down deeper in our understanding of who he is for us in Christ.
When you are tempted to listen to the voices of fear and anxiety, drown them out with the wonderful truth of God's providential care for you. These voices may seem loud in the moment, but they only sound like a whisper when compared to the thundering declaration of the Gospel message.
Related Posts:
Choosing Courage over Outrage
What to do When You are in a Spiritual Dry Spell
Suggested Reading:

The Cross of Christ by John Stott

Walking with God through Pain and Suffering by Tim Keller
This article was originally published on ScottSlayton.net. Used with permission.
Scott Slayton serves as Lead Pastor at Chelsea Village Baptist Church in Chelsea, AL and writes at his personal blog One Degree to Another: scottslayton.net. He and Beth have been married since 2003 and have four children. You can follow him on Twitter: @scottslayton.
Publication date: October 18, 2016
Image courtesy: Unsplash.com