5 Things Sin Destroys in Your Life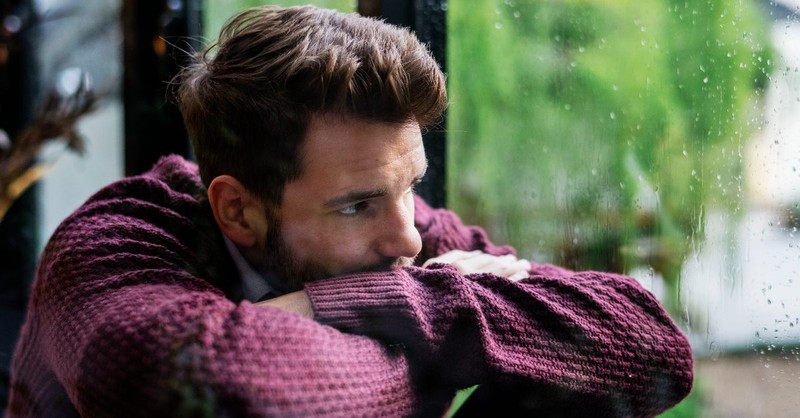 Throughout the Bible we are warned about sin. Whenever sin is indulged in, there are potential consequences. There is also a destructive nature of sin which should give you reason to want to avoid it at all costs. The truth is sin has no good plans for you and only seeks to bring devastation into your life. Put another way, nothing good will come from your life by indulging in sin, because sin kills.
There are things in your life sin seeks to destroy and I want to highlight them for you. Again, my prayer is that this would be a motivator for you and me to be careful before you indulge in any sinful activity.
Sin Destroys Fellowship with God
Ultimately, the primary thing sin interrupts is your fellowship with God. If you are a believer in Jesus Christ, sin does not end your relationship – what it does is destroys your fellowship with God.
Have you ever noticed that when you indulge in sin you become like Adam in the garden? You hide from God. You hide from his word, from worship, from spending time with him, from going to church or being around anyone that reminds you of him. This is the destructive nature of sin. When it is present, it puts a huge wedge in your fellowship with God, causing you to pull away from the one who truly loves you the most. What a tragic consequence of sin.
Sin Destroys Relationships with Others
Sin can have a devastating effect on your personal relationships because every sin you commit has the potential to impact other people. We often believe we sin in a silo, where if I am the one committing the sin, then I am the only one who is getting hurt by it. This is not true and is one of the lies the devil will use in temptation. It may sound something like this: "Go ahead and indulge, after all who is it going to hurt? You aren't hurting anybody else." Nothing could be further from the truth.
While it may seem there are some sins we commit that only impact ourselves, most of the time the sinful choices you make will affect someone else. When this happens, relationships can be impacted and sometimes these relationships cannot be repaired. Before you make any sinful decision, think about the people in your life, because the decision you are about to make will affect them.
I was recently listening to a Christian radio station and the lady speaking said something I thought was wonderful and can help you with this. Here is what she said:
"I will not do anything to embarrass my God. I will not do anything to embarrass my husband and family. I will not do anything to embarrass myself."
I thought this was a brilliant statement. If you can keep your relationships in your heart as you are making decisions, that can help keep you from making sinful decisions that can destroy relationships.
Sin Destroys Your Desire
Sin strikes at the heart of your desire to do things for God. Have you ever noticed how distant you feel from the things of God when you engage in any sinful activity? When sin is present in your life, it overshadows your desire for the things of God. Jesus said this so eloquently.
"No one can serve two masters. Either you will hate the one and love the other, or you will be devoted to the one and despise the other" (Matthew 6:24).
In full context, he was talking about God and money, however the principle of what he says remains true. You cannot serve sin and the things of God at the same time. You will be devoted to one and despise the other. When you choose to make sinful choices, you are despising the things of God. Is there any wonder these things grow dim in your heart?
Sin will slowly eat away at your desire to pursue God until there is hardly any desire left. For this reason, you must run from sin because it is coming to steal your desire for God from you.
Sin Destroys Your Dreams
Sin is ruthless and it doesn't just go after your desire, it attacks your dreams. However, it attacks them in a manner that is most cruel and ruthless. Sin follows the pattern of Satan himself. Let me explain.
The first thing sin does is offer or present the temptation. Sin will then seduce you with the lure of the activity, causing you to focus on whatever temporary "benefit" it will provide. If you choose to indulge in the activity, here is where sin becomes ruthless. The sin that enticed you becomes the sin that judges you. This is right out of Satan's playbook. Let me seduce you with sin and then accuse you when you fall into it.
However, it is not finished there because sin will yield one more crushing blow; it will go from accuser to judge to condemner. Sin will tell you God is done with you. All the dreams you had are no longer valid. Sin will destroy the dreams you have inside you. This is why sin is so horrible, and as I mentioned earlier, nothing good will come from your life by indulging in sin because sin kills.
I know those words seem harsh, but we have plenty of evidence from within Scripture and all around us that has shown this to be true.
Sin Destroys Your Destiny
The final thing sin destroys is your destiny. There are verses in the Bible that speak to God's purpose and plan for our lives. Two of the more well-known ones are:
"'For I know the plans I have for you,' declares the Lord, 'plans to prosper you and not to harm you, plans to give you hope and a future'" (Jeremiah 29:11).
"For we are God's handiwork, created in Christ Jesus to do good works, which God prepared in advance for us to do" (Ephesians 2:10).
These are wonderful promises, and they are true. God will bring these things to pass in your life, but there is one thing that can derail them. You guessed it, that is sin. The only thing that will ever stop you from completing the plan that God has for you in this life and fulfilling your destiny is sin. There is nothing else that can hinder the work of God in your life except for sin. There is no demon in hell nor Satan himself who can stop God's plan for your life if you walk in obedience to him. However, if you choose to live in sin, you will not arrive at your destiny.
Sin is the only thing that can prevent you from being all God desires you to be in this life.
What Should You Do Now?
I hope you see the great impact sin can potentially have in your life. It is serious business, but it is not all doom and gloom. There is a remedy for sin; it is called repentance.
"If we confess our sins, he is faithful and just and will forgive us our sins and purify us from all unrighteousness" (1 John 1:9).
The wonderful thing about God is that even if you have sinned, he can forgive, he can cleanse, and he can restore. Better yet, he wants to forgive, cleanse, and restore. If your life has gotten derailed by sin, it does not have to be the end of the road. God longs to forgive and restore you.
If your life has be devastated by sin, begin putting the pieces back together by repenting. There may be some tough days ahead, but the days of restoration are far more enjoyable then continuing in the destructive nature of sin.
After you repent, I will say to you what Jesus said to so many after forgiving them: Go and sin no more.
More from this author
5 Hidden Dangers of "Righteous" Anger
One Population the Church Has Forgotten
Is Building a Big Church the Right Goal?

Photo credit: ©Getty Images/Rawpixel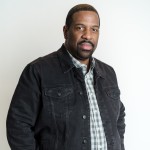 Clarence L. Haynes Jr. is a speaker, Bible teacher, and co-founder of The Bible Study Club. He is the author of The Pursuit of Purpose which will help you understand how God leads you into his will. He has also just released his new book The Pursuit of Victory: How To Conquer Your Greatest Challenges and Win In Your Christian Life. Do you want to go deeper in your walk with the Lord but can't seem to overcome the stuff that keeps getting in the way? This book will teach you how to put the pieces together so you can live a victorious Christian life and finally become the man or woman of God that you truly desire to be. To learn more about his ministry please visit clarencehaynes.com.