5 Things to Guard to Have a Victorious Life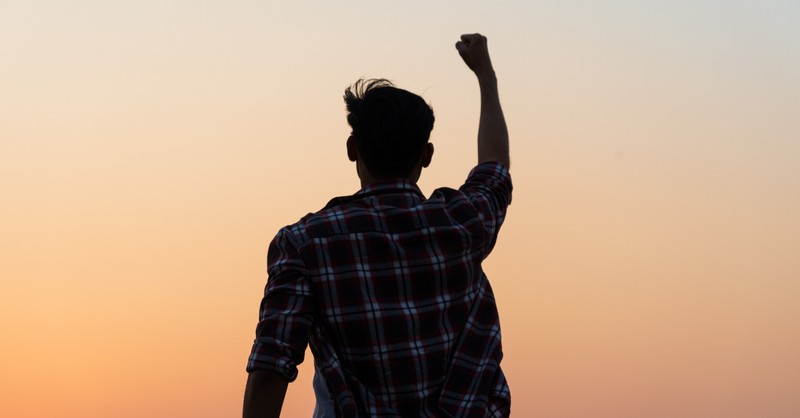 Have you ever noticed that some people tend to have plenty of troubles and adversity in life? It seems that they fall for every whim and impulse that comes their way.
They tend to find themselves in one kind of crisis or another. They experience the consequences that come from their poor choices. They haven't yet learned to make good and informed choices.
Solomon, said to be the wisest man who lived, wrote a practical book on lessons learned in life. King Solomon was the son of David and a prominent king of Israel.
Solomon wrote the book of Proverbs as instructions of a father and teacher. Teachers were commonly called fathers among the Hebrews.
Solomon wanted others "to know wisdom and instruction, to discern the sayings of understanding, to receive instruction in wise behavior, righteousness, justice and equity; to give prudence to the naïve, to the youth knowledge and discretion" (Proverbs 1:2-4). He based wisdom on the fear of the Lord.
The book of Proverbs is overflowing with important truths about human behavior. It's full of compact statements that commonly use figurative language to express these relevant truths.
Solomon's writings describe how the ways of wisdom are superior. He explains the rewards of wisdom and the pitfalls of foolishness.
In Proverbs 4:20-27, Solomon warns of the need to stand guard and to keep watch over five areas in our lives. When we neglect to guard these five things we are on a path to disappointment and defeat.
A life of godly living is not attained passively. It doesn't happen randomly. One must be diligent to have a life of victory.
1. Guard What You Hear
"My son, give attention to my words; Incline your ear to my sayings. Do not let them depart from your sight; Keep them in the midst of your heart" (Proverbs 4:20-21).
Be aware of what you listen to. Seek to "incline your ear" to what pleases the Lord.
Do the words you hear build you up and edify you? What about the words of the music you listen to?
It is God's Word that gives wisdom and understanding. Keep it in the center of your life. Listen to Him as He speaks through His word. Then endeavor to do what He asks you to do.
Do not let the truths and wisdom of the Word of God go by the wayside. For His inspired word brings life and health to you. Solomon wrote, "For they are life to those who find them and health to all their body" (Proverbs 4:22).
2. Guard Your Heart
"Watch over your heart with all diligence, for from it flow the springs of life" (Proverbs 4:23).
To have a relationship with your Creator you'll want to have your heart right with Him. In Psalm 66:18 David wrote, "If I regard wickedness in my heart, the Lord will not hear." God uses those whose hearts are right with Him.
When Samuel was looking for God's choice for the new king of Israel, the LORD told him "the LORD looks at the heart" (1 Samuel 16:7). After meeting many sons of Jesse, Samuel asked Jesse if he had other sons.
Then Samuel sent for Jesse's younger son. The LORD said to anoint him, for he was the chosen one. David, the young boy who tended the sheep, was anointed King.
The real you, your heart-attitude, matters to Him. He knows your deepest thoughts and inner feelings. What you think and feel comes out in your words and actions.
A lawyer asked Jesus for the great commandment in the Law. Jesus answered him and said, "You shall love the LORD your GOD with all your heart, and with all your soul, and with all your mind" (Matthew 22:37).
3. Guard Your Words and Speech
"Put away from you a deceitful mouth; and put devious speech far from you" (Proverbs 4:24).
Solomon spoke about the importance of carefully speaking truth and not being deceitful.
He wrote many proverbs on this: "He who speaks truth tells what is right, But a false witness deceit. There is one who speaks rashly like the thrust of a sword, But the tongue of the wise brings healing. Truthful lips will be established forever, But a lying tongue is only for a moment" (Proverbs 12:17-19).
When people repent of their old ways, their corrupt talk is gone. Speaking the truth always wins out.
A changed heart and a clean heart are accompanied by clean speech. Blessing and cursing no longer come from the same source.
Jesus warned His listeners to be cautious and careful about the words they used. He talked to the Pharisees about how their words reveal their character. He said, "For the mouth speaks out of that which fills the heart" (Matthew 12:34).
Everyone will stand before Him one day. Jesus said, "But I tell you that every careless word that people speak, they shall give an accounting for it in the day of judgment. For by your words you will be justified, and by your words you will be condemned" (Matthew 12:36-37).
Our words are to be acceptable to Him. Those who control their words can control their lives.
4. Guard Your Eyes
"Let your eyes look directly ahead, and let your gaze be fixed straight in front of you" (Proverbs 4:25).
Be careful of what you see. God's goal is for people to have a close relationship with Him.
Sometimes what we see can obstruct our fellowship with Him. Our Heavenly Father wants to dwell in close communion with His people.
Does what you see build up your spiritual life? Are the things you watch – the television programs, movies, or other entertainment – acceptable to God? Avoid the enticement to sin.
We can read the Word of God often and think on the words. The Bible is deep and it's rich in powerful nuggets of truth.
It is a lamp to our feet and a light to our path.
5. Guard Your Feet and the Path You Take
"Watch the path of your feet and all your ways will be established. Do not turn to the right nor to the left; Turn your foot from evil" (Proverbs 4:26-27).
Watch the path of your feet. God's words of wisdom keep you on the straight path.
Some people convince themselves that it will be to their advantage to continue to sin. But the direction it takes them is downhill.
They find it difficult to stop themselves. They take one step after another on their destructive path. God is grieved when people continue in their path of sin.
The ways of the world are bitter. Judgment will come for the ones walking on the crooked path.
Strive to walk in the ways of the Lord, using discernment and biblical wisdom. Solomon wrote, "In the way of righteousness is life, and in its pathway there is no death" (Proverbs 12:28). His instructions have proven to be useful for a life of victory and success.
Photo Credit: ©GettyImages/spukkato
---

Deborah Nayrocker is the author of Grow in Faith toward Maturity: 31 Days to a Closer Walk with God (Credo House). A practical guide for growing Christians, the book has thirty-one brief chapters for daily devotional use. The book is available in e-book and paperback at Amazon and Barnes and Noble. Deborah is also the author of the Bible study Living a Balanced Financial Life (AMG) and The Art of Debt-Free Living – Living Large on Less than You Earn (WinePress). Her Website is www.DeborahNayrocker.com