5 Ways Fasting Can Change Your Life
Suzanne Niles and Wendy Simpson Little

Author, Author

Updated

Oct 20, 2015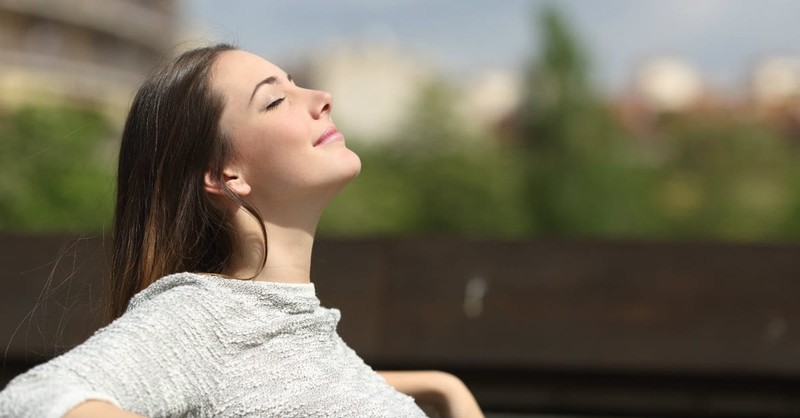 You have the choice to change your life by a simple decision. It is fully within your ability to make this choice, and absolutely within God's power to give you the strength for the sacrifice. Fasting and prayer if faithfully done will alter your existence, rock your spiritual world and bring your life on this earth into God's perspective. We know because it is doing that for us
Wendy Simpson Little and I answered a call from God to enter into a relationship of weekly fasting and prayer. We followed a routine of one day a week, from after Monday night dinner to before Tuesday night dinner. We felt led to fast from food, but you may be led to fast other things. How much time do you spend on social media? If given the choice to run to God or grab the remote, which would you choose?
We thought the simple equation of Prayer + Fasting = Quick Fix Answers was what we should expect. Little did we know that our heavenly Father would choose first to carefully address the areas in our life that needed fixing, confession and repentance. What a gracious God He is to only want the best for us—transformation that likens us to his Son. Thankfully, He continues to refine and replace those sinful and broken places with His faithful forgiveness and invaluable instruction. The outcome? We will continue to fast and pray, to live it out as our lifestyle, until God takes us home. Why? Once you come this close to God, you don't retreat.
Here are five ways fasting and prayer can change your life:
1. Fasting and prayer can help us hear from God.
Jeremiah 33:3 (NIV) "Call to me and I will answer you and tell you great and unsearchable things you do not know."
For those who truly know Jesus, how could you ever resist that appeal? You have been invited to "call" to Him in prayer. His Word says that He will tell us things we don't know. If you want deeper intimacy with God then we highly recommend you enter into a sacrificial space in time where you seek Him like never before.
2. Fasting and prayer can reveal our hidden sin.
Jeremiah 16:17(NIV) "My eyes are on all their ways; they are not hidden from me, nor is their sin concealed from my eyes."
God can see our sins like a flashing neon sign. Nothing is hidden from His sight. We have found that frequently the harder sins to acknowledge are the hidden ones, especially when they involve our motives and attitudes.
When we fast and pray, we are taking time away from a meal or an activity to devote our entire being to focus on God. We find we are more sensitive to the voice of God, more attuned to hearing what He has to reveal to us. Gently, God whispers in our mind what we were really thinking at the time of our sin, what our true intent was and we are shocked…momentarily. Then like a light turned on in a pitch black room, we see it. We did mean harm. We were manipulative. Even though our recognition makes us want to hide our face, our loving Savior lifts our chin to look into his forgiving eyes. As we repent, we no longer want to hide, but to praise and worship the very one who confronted our wrong.
3. Fasting and prayer can strengthen intimacy with God.
Zephaniah 3:17 (NIV) "The LORD your God is with you, the Mighty Warrior who saves. He will take great delight in you; in his love he will no longer rebuke you, but will rejoice over you with singing."
As you remain consistent in prayer and fasting, over time, you will crave more quiet time alone with your heavenly Father. Psalms 42:1 says, "As the deer pants for streams of water, so my soul pants for you, my God." The more you know of God, the more you want. Fasting and prayer is a great catalyst to create an insatiable hunger for God's presence and you will enter into a place of deep intimacy with our Lord.
4. Fasting and prayer can teach us to pray with right motives.
James 4:3 (NIV) "When you ask, you do not receive, because you ask with wrong motives, that you may spend what you get on your pleasures." The more you focus on your prayer time, pressing in with heightened sensitivity through the sacrifice of fasting, your will aligns with God. No longer are you praying with wrong motives, but are petitioning the Lord with a heart of worship, gratitude and an outward vision that cares for the needs of others. 1 John 5:14–15 tell us that we can have confidence then as we approach God, knowing "that if we ask anything according to his will, he hears us. And if we know that he hears us—whatever we ask—we know that we have what we asked of him (NIV).
5. Fasting and prayer can build our faith.
Hebrews 11:6 (NIV) "And without faith it is impossible to please God, because anyone who comes to him must believe that he exists and that he rewards those who earnestly seek him." God says He will answer our prayer. As we fasted he has bolstered our faith by answering incredible requests with many a yes. He has also built our faith by helping us trust when He says no. Whatever the answer, we have learned that we can believe God knows best. Our reward is the peace that comes from being fully surrendered to God's control over our lives.
Through our commitment to fasting and prayer, we have come to know God like never before. His grace amazes us that He would call us into this sacrificial relationship where we gain infinitely more than we give up. God has changed our lives through prayer and fasting—are you ready for Him to change yours?
This essay is adapted from Fast Friends: The Amazing Power of Friendship, Fasting and Prayer by Suzanne Niles and Wendy Simpson Little. Used with permission.
Publication date: October 20, 2015