Bill Bright: A quiet giant
Rick Warren

for Baptist Press

2003

30 Jul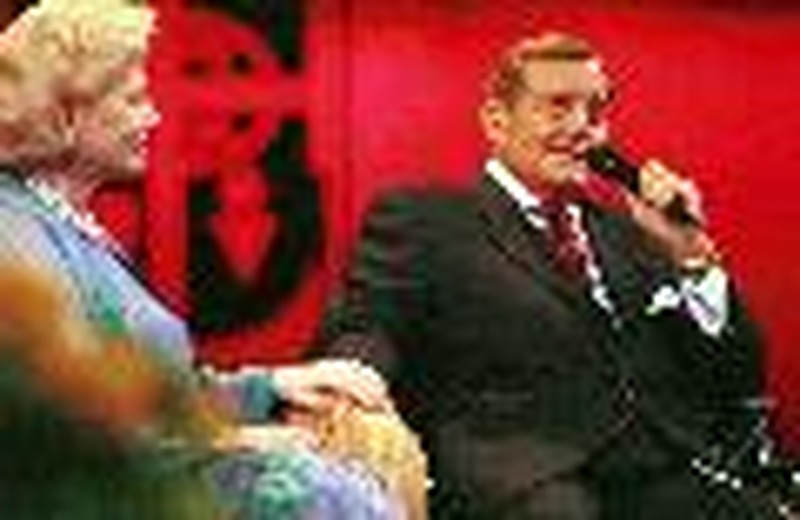 Usually when a great and influential world leader dies, there are a multitude of headlines and news reports marking the event, but there was little fanfare when Bill Bright passed into eternity the other day. If you're scratching your head wondering who Bright was, that's exactly the way he would want it, but within evangelical circles he is paired with Billy Graham as the two most influential Christian leaders of the last 50 years.
While Graham is gifted at speaking to hundreds of thousands all at one time, Bright's gift was speaking to hundreds of thousands one at a time. As the founder of Campus Crusade for Christ, Bill created the largest Christian ministry in the world, yet his real legacy is the millions of people he either personally or corporately led to faith in Jesus Christ.
You may think this is a sentimental exaggeration, but Bill Bright's little booklet, "The Four Spiritual Laws" is the most widely distributed religious pamphlet in history. It has been printed in at least 200 languages and read by an estimated 2.5 billion people.
Now add Bill's role as producer of the "JESUS" film, a feature-length documentary on the life of Christ which has been viewed by more than 5.1 billion people speaking 800 different languages in 234 countries, and you can begin to see just how large a shadow this humble man cast across the entire second half of the 20th century.
I first met Bill in Seoul, Korea, in 1974 while serving as a short-term student missionary to Japan. When I returned to Riverside, Calif., to finish college, I'd often drive the short distance up the hill to his Arrowhead Springs headquarters to gain wisdom from this spiritual giant. Over the years, our conversations were pivotal points in my development as a leader, and I will deeply miss his counsel and friendship.
Other than my own father, I cannot think of anyone who has influenced me more than Bill. He taught me the power of visionary faith. Bill believed in a big God, so he had big dreams and took big risks. God honored that faith over and over again. His vision extended to Saddleback Church, when, in the early years, Bill proved to be one of the few Christian leaders who understood our strategy for reaching the unchurched, so he continually encouraged Kay and me when others criticized us.
Bill also taught me that simple tools change the world. Millions of people now have faith in Christ because of tools he developed such as The Four Spiritual Laws, the JESUS film, "The Spirit-filled Life" booklet and "The Ten Transferable Concepts" curriculum. My own passion for creating tools related to the purpose-driven life and church came from his example.
In addition, Bill taught me the power of releasing the creativity of others. For instance, under the umbrella of Campus Crusade for Christ, there are now more than 60 specialized ministries that reach far beyond the original Bible study Bill started at UCLA. Those ministries range from inner-city outreach to supporting military families and stretch across 191 countries thanks to a staff of 26,000 fulltime employees and more than 225,000 trained volunteers.
In this sense, Bill was a spiritual entrepreneur, creating a nurturing environment where others could express their own creativity without overbearing control. At Saddleback Church, we call this the "You're it!" principle, in which anyone with a fresh idea for serving God by serving people has the freedom to develop a new ministry or program. As a result, our own members have birthed more than a hundred specialized ministries to the community.
Bill also taught me the power of the Great Commission, the term for the instructions Jesus gave His followers to go into all parts of the world telling people about Christ and developing more followers. I believe that no other Christian leader of the 20th century understood the Great Commission better -- or took it more seriously -- than Bill Bright. He was a world-class Christian with a passion for the global glory of God. Even as he began with an upstart Bible study at UCLA years ago, Bill saw an entire globe in need of Good News and he managed to touch just about every part of it over the next 50 years.
Perhaps the best lesson Bill taught was the power of complete surrender to God. Years ago, I asked him, "Why do you think God has used and blessed your life so much?" He told me the story he has told over and over around the world: "When I was a young man, I made a contract with God. I literally wrote it out and signed my name at the bottom. It said, 'From this day forward, I am a slave of Jesus Christ.'"
In this age of corporate and personal greed, Bill once received the $1 million Templeton Foundation prize and promptly poured it into ministry, not keeping one dime for himself. Go figure, then, how this slave of Christ managed to have more influence -- on a global scale -- than most businessmen and politicians could ever pack into their dreams.
There may have been few banner headlines announcing the death of Bill Bright, but I am certain that his arrival in heaven is being heralded by millions upon millions.
Rick Warren is pastor of Saddleback Church in Lake Forest, Calif., and author of "The Purpose-Driven Life" and "The Purpose-Driven Church."
Reprinted from Baptist Press News Service.