Can God Be the Love of My Life?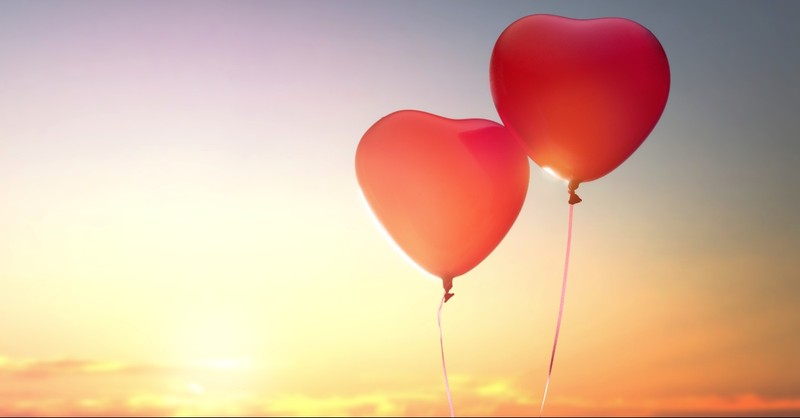 Brought to you by
Love is patient and kind; love does not envy or boast; it is not arrogant or rude. It does not insist on its own way; it is not irritable or resentful; it does not rejoice at wrongdoing, but rejoices with the truth. Love bears all things, believes all things, hopes all things, endures all things (1 Corinthians 13:4-7).
What do you look for in people? Do you look for the fruit that produces God's love in them? Suppose you are searching or waiting for the spouse that God has planned for you. Do you pray that they are kind, patient, and faithful? When we marry, we are united as one (Mark 10:8).
When we give our lives to Christ, we are uniting as one as stated in 1 Corinthians 6:17. "But the one who joins himself to the Lord is one spirit with Him." We love because God loved us first (1 John 4:19). We choose to love and pursue God first because He is worthy. The way we view love is how we love. It is up to us to view love either the world's way or God's way.
Giving Our Lives to Christ
Jesus said to him, "I am the way, and the truth, and the life. No one comes to the Father except through me" (John 14:6).
Our lives are not our own if we have given our lives to Jesus Christ. But if our hearts are somewhere else, then how can we love God with all of our soul, heart, and might? (Deuteronomy 6:5).
In Paul's letters to the church of Thessalonians, he gave great encouragement, wisdom, and warnings. But what really hit the mark was in reading these letters in 2 Thessalonians 3:5.
"Now may the Lord direct your hearts into the love of God and into the patience of Christ."
Christ in us directs us to the Father's heart because the Father is in Jesus Christ. If we had not given ours, even to Christ, then we would not know the Father and His love. In John 14:19-24, the Bible speaks about how the Son and the Father are connected. But also, how we are connected to God through Christ.
"A little while longer and the world will see Me no more, but you will see Me. Because I live, you will live also. At that day you will know that I am in My Father, and you in Me, and I in you. He who has My commandments and keeps them, it is he who loves Me. And he who loves Me will be loved by My Father, and I will love him and manifest Myself to him."
Judas (not Iscariot) said to Him, "Lord, how is it that You will manifest Yourself to us, and not to the world?"
Jesus answered and said to him, "If anyone loves Me, he will keep My word; and My Father will love him, and We will come to him and make Our home with him. He who does not love Me does not keep My words; and the word which you hear is not Mine but the Father's who sent Me."
If we have given our lives to Christ, and keep His commandments, then we are abiding in Christ. We are abiding in His love because we are no longer the world's possession. Even if the enemy and sin come to disrupt and try to corrupt us to steal us away from God, we recognize the love that the Father has put in us.
Our faith in loving God first is a gift because we would not know God's heart without Christ. Jesus Christ is worth everything and even more than this world can give us. So, keep loving God and loving people.
Perceptions of Love
Our perceptions of this world and of God play a major role in love. Our views of people and life are constantly changing because the world is changing. But what leads us to God is His love for us. The circumstances and situations of our lives directly affect how we view love. In my past, I had great examples of God's love. But I also had poor examples of love.
In praying for a spouse, I was determined to make sure God was my first love. I told Him that I wanted to love Him first before I gave my heart over again to another human being. I needed God to teach me what true love is because life distorted the truth from me.
In John chapter 17, Jesus was praying for Himself but also for His disciples and believers alike. The Bible states in John 17:24-26,
"Father, I desire that they also whom You gave Me may be with Me where I am, that they may behold My glory which You have given Me; for You loved Me before the foundation of the world. O righteous Father! The world has not known You, but I have known You; and these have known that You sent Me. And I have declared to them Your name, and will declare it, that the love with which You loved Me may be in them, and I in them."
A Father that loves is a father that shows us what love is. If we cook dinner for our family, we cook because we are hungry, yes, but also because we love them. God shows us how He takes care and loves us every day. Our views do have to line up with God's Word. We cannot let anything that is not of God show us what love is.
So, can God be the love of my life? If you chose Him and want to really follow Him, not the world, then God will help you open your heart to Him. It does not matter how much you have been hurt, lied to, or deceived. God will draw you to Him because He loves you like no one in this world ever could.
"As the Father has loved me, so have I loved you. Abide in my love" (John 15:9).
Father, let our hearts not wander from Your Truth. I pray for those who are searching for love truly understand what love is. I pray for those who desire Your heart, that they would find it. I pray for our church, the bride of Christ, to stay steadfast in Your love and Your Word God. Thank you, Jesus, for making the sacrifice that none of us could. We praise You, Jesus, forever and ever. In Jesus' name, Amen.
Photo Credit: ©iStock/Getty Images Plus/Choreograph
---
Rebecca Mashburn (Gordon) has a wonderful husband named Joseph. She has a blog, Trust. Lean, Seek and is working on becoming what God is calling her to. She has a bachelor's in psychology and hopes to one day pursue a degree in biblical counseling. Rebecca loves to be in nature, especially in springtime, and she loves to travel. She has a loving family and hopes one day to have children of her own.
LISTEN: Who Is God?
The views and opinions expressed in this podcast are those of the speakers and do not necessarily reflect the views or positions of Salem Web Network and Salem Media Group.
WATCH: If Jesus Loves Me, Why Does He Allow Bad Things to Happen?
Jesus' presence is everywhere, but waiting is still part of prayer. Read more here.
Stock Footage & Music Courtesy of Soundstripe.com Thumbnail by Getty Images
This article originally appeared on Christianity.com. For more faith-building resources, visit
Christianity.com.