Christian Organizations Gear Up for Tsunami Relief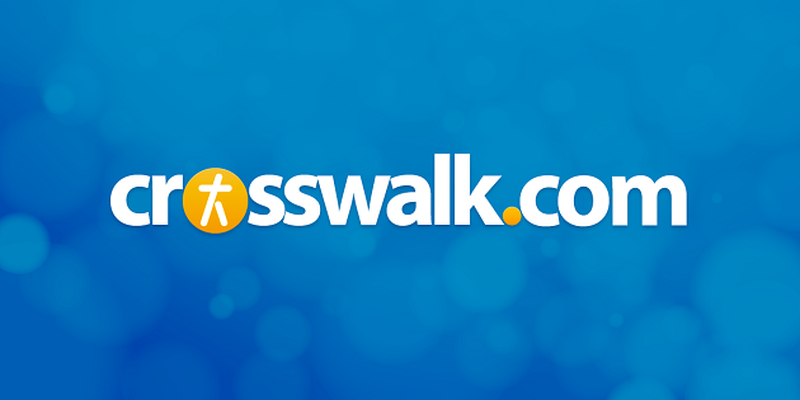 For many living in the United States, the day after Christmas brings a trip to the mall to return unwanted gifts, or a relaxing day in front of the TV soaking up the end of the NFL season. But for thousands in southern Asia, this Dec. 26 brought terror, devastation and death as giant waves, caused by the most powerful earthquake on Earth in 40 years, crashed in around them.
According to the Associated Press, the magnitude 9.0 quake struck about 7 a.m. Sunday (7 p.m. ET Saturday) and was centered 100 miles off the coast of Indonesia's Sumatra Island. The quake then triggered deadly tidal waves, called tsunami, that swept across the Indian Ocean from Thailand to Somalia, killing an estimated 23,000 people.
As families in Indonesia, India, Sri Lanka, and Thailand try to determine what to do next, the Christian Reformed World Relief Committee (CRWRC), New Directions International, World Vision and Gospel for Asia – among other groups – are developing plans that will put the love and spirit of Christmas into action.
"The devastation has left everybody in shock," J.L. Williams, founder and CEO of New Directions International (NDI), told Crosswalk.com by phone today. "It is comparable to a natural Hiroshima or Nagasaki. Everybody is reeling under the massive weight and magnitude of this disaster, and trying to strike where they can."
Connecting with key national ministries and leaders – the heartbeat of NDI's approach to missions – is particularly valuable at a time like this, says Williams.  "Whereas it takes large government organizations time to respond because they have to fly in their own people and set up their own infrastructure, we have people who live there. They are on the ground 24/7. They know the country and know the culture, and can respond immediately in a way that expatriates just aren't able to. That's why we are glad we have these partnerships and relationships that we can stand alongside and give them the resources."
The Evangelical Church of India (ECI), for example, has been an NDI partner for more than two-and-a-half decades. With nearly 2000 churches across the nation, ECI plants an average of three new churches a week, says Williams. "They have a strong social application of the gospel, primarily because they are working among the Dalits (untouchables) and tribals who are the most marginalized people in the country because of the caste system."
Through the years, NDI has raised funds to build dozens of churches in partnership with ECI. One, on the coast at Chennai, India, has just been designated as a feeding and relief center for victims of the earthquake and tidal waves. "Little did we realize," says Williams, "when we built that church probably half a dozen years ago that it was going to be, among other things, for such a time as this."
In an email message to Williams, Bishop Ezra Sargunam (the head of ECI), described the scene in India: "Dead bodies have been piling up in the government hospitals. … The most tragic element of the calamity was that the majority of the victims were children, women, the aged and the infirm who couldn't escape the ravaging waves. Those who did escape a watery-grave lost their homes and all their belongings and are literally on the streets, homeless and penniless. The fear of an outbreak of an epidemic is also looming large with numerous rotting human and animal carcasses lying everywhere."
Sargunam continues: "While our heart goes out to the families of the dead and those who lost their possessions, we won't just sit back and sympathize with them, but will do something concrete to mitigate the misery of the victims. ECI has already swung into action, providing an immediate relief of 2000 food packages, which will be distributed to the victims in the Chennai area this evening. We are planning to follow this up with a five-day relief program of providing one square meal to 10,000 victims everyday for the next five days and then once the floodwaters recede and the inundated areas dry up completely, put up tarpaulin-sheet shelters for 5000 families, besides giving each of these families a set of cooking utensils and rations for a week."

Doctor Ajith Fernando, who is considered by some to be the "Billy Graham of Sri Lanka", heads up the Youth for Christ (YFC) office there. A long-time friend and partner of NDI, he wrote to Williams from Sri Lanka:  "What a sad day this has been! We keep hearing of more and more friends and loved ones of friends who have died or lost much of their belongings. … The death toll for Sri Lanka alone is over 10,000 and keeps rising. … We have prayed and wept for our nation for many years. The most urgent of my prayers has always been that my people would turn to Jesus. I pray that this terrible, terrible tragedy might be used by God to break through into the lives of many of our people."
Fernando says that YFC's leadership team is meeting now to decide how to respond long-term to the crisis. The primary plan is to help those in YFC who have lost their homes and property. Second, they will probably take on projects for Christian relief organizations, giving YFC volunteers and resources to help them fulfill their goals.
Back in the United States, NDI has already begun to support these efforts. "Today we are going ahead and sending by faith $12,000 just to help with immediate needs such as food and fresh drinking water," says Williams. "ECI has already put together a meal program that costs 50 cents a person to feed a person one hot nourishing meal a day, and costs 5 cents for drinking water. That's one of the areas we are helping them with – in the deployment first of all, and then trying to raise long-term resources."
CRWRC is also busy talking with its partners in South Asia and with other relief organizations in North America to develop a plan to get food and other essentials to earthquake survivors as fast as possible.
"It is important at times like this to not only send needed supplies, but to also help the local people play a part in the response," says Jacob Kramer, CRWRC's Relief Coordinator. "They need to know that they can do something to overcome this tragedy." 
That's why CRWRC's response will be carried out in conjunction with local organizations. CRWRC has already made $30,000 available for purchasing and distributing emergency food, water and supplies in Northern Sumatra (Indonesia), Sri Lanka, and the coastal area of India. 
CRWRC's partners, Eficor and the Southern Sumatra Christian Church, will act as CRWRC's network on the scene in India and Indonesia to identify areas of need and distribute food and other supplies as efficiently as possible. In Sri Lanka, Jack Schenk, a CRWRC volunteer, will coordinate the response in coordination with the Dutch Reformed Church of Sri Lanka.
Andrew Sundersingh, a relief director from World Vision International in the Sri Lankan capital Colombo, says the Christian humanitarian relief organization will be setting up relief stations on the east and south coasts where the massive waves had hit hardest. "We are right now preparing to target about 1,000 people with a feeding program. We will be setting up in four districts affected."
World Vision's Jayanth Vincent reports from India: "In Chennai, where the national office of World Vision India is situated, the first warning came as a slight tremor. Around 7:30 a.m., walkers and children playing on the Marina beach of the city were taken aback and started running at the sight of a wall of water rising to flow into the almost a kilometer wide beach towards the car park. Reports say that the surge was so strong that parked cars were thrown around like toys."

"All of us around the world are deeply saddened by this tragic news in Asia," says Richard E. Stearns, president of World Vision. "To those grieving over loved ones lost or missing, pleased be assured you are in our thoughts and prayers."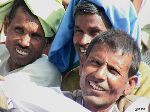 Gospel for Asia workers are rushing food, clothing, medical supplies – and the love of God – to millions of Asians devastated by the earthquake and tsunami. GFA President K.P. Yohannan, who returned from India the day after the powerful waves hit, says GFA workers are already ministering among the estimated three million survivors huddled in massive refugee camps in India. Others are serving in Sri Lanka and other hard-hit countries.
In spite of the death and destruction, Yohannan reports, some bright spots exist. He explains how God's hand protected one congregation. "In one of our churches in Sri Lanka, our believers were spared even though their entire village was washed away. At the time the wave hit, they were all in church, and their church building is located up in the mountains."
But Christians have suffered alongside their countrymen throughout South Asia's devastated coastal regions. One pastor in Sri Lanka, Brother Logidasan, lost his wife, son, and mother when the waves crashed in on them. The leader of GFA work in Sri Lanka, Lal Vanderwall, has called for prayer for the pastor and his coworkers as they try to minister to others in the midst of their own grief.
In the wake of this disaster, GFA's 1.5 million-member Believers Church in India is rallying support and deploying its leadership and members to minister to those suffering both physically and spiritually.
"In times like these, we know that God opens the hearts of those who suffer, and we pray that as our workers demonstrate God's love to them, many of them will come to know for the first time that real security comes only through Him," Yohannon says. "We ask that our brothers and sisters in the West take the time today to pray for these millions of victims, that they will feel God's presence and grace in a special way. And please pray for our workers, that they will be given strength to serve in these horribly difficult circumstances.
"This is the most widespread disaster to hit Asia in decades," adds Yohannon, "and it is our prayer that in the face of such massive suffering, with your help we can become a shining beacon of God's love and compassion."
You may support the work of New Directions International by visiting www.newdirections.org/donate.php You may also mail contributions to "Asian Earthquake Relief," New Directions International, Box 2347, Burlington, NC, 27216. (Phone: 336-227-1273)
Financial donations to support CRWRC Disaster Response efforts should be marked "South Asia Earthquake" and sent to CRWRC at 2850 Kalamazoo Ave. SE, Grand Rapids, MI 49560. Credit card donations can also be given by calling 1-800-55-CRWRC or through CRWRC's website at www.crwrc.org.
To help Gospel for Asia bring help and hope to the tsunami victims, please go to www.gfa.org. To help you pray for these suffering men, women, and children, GFA will be posting updates and photos from the disaster areas as they become available at http://www.gfa.org
You can donate to World Vision efforts at www.worldvision.org. Your gift will rush food and Family Survival Kits to Asian countries affected by the Dec. 26 earthquake and tsunami and provide other relief as needed. Each kit provides things like blankets, tarps for temporary shelter, water purification tablets and cooking supplies. World Vision will also provide other critically needed relief response, such as food or medicine, where needs arise.
About the Photos: Middle image is courtesy of New Directions International.