Does Time Really Heal All Wounds?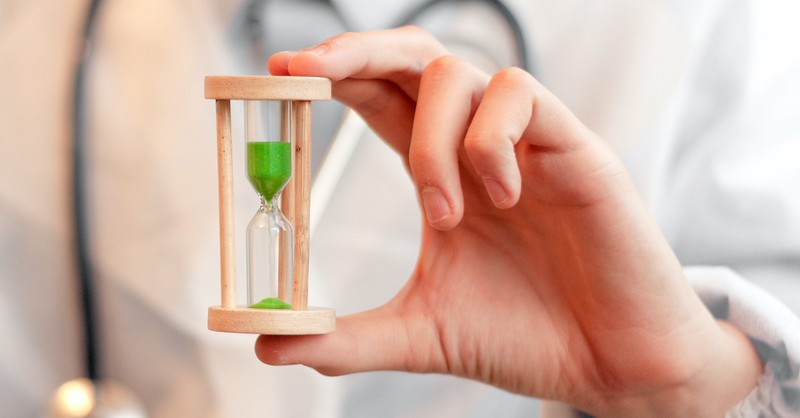 If you've lived long enough to experience any hard things, you've likely been comforted with this phrase. But is it really comforting? Is it even biblical?
Though it may sound like a proverb that you'd find in the pages of your Old Testament, "time heals all wounds" is not found in the Bible. In fact, its origin is unknown, likely someone's attempt to soothe a hurting friend that simply caught on and went on to become a well-known saying.
What Does Time Heals All Wounds Mean?
According to Christianity.com, "This common phrase is meant to comfort the aggrieved by giving them hope that the mere passage of time will somehow rid them of their pain and restore their well-being. While time does eventually heal some physical wounds, people who rely on time to heal their emotional or spiritual wounds discover that time contains no lasting healing power. In fact, time is so irrelevant to the healing of emotional and spiritual wounds that the phrase "time heals all wounds" is not in the Bible, as some would believe."
In other words, time heals all wounds means that time will heal our hurts. But as stated above, this phrase doesn't appear in the Bible.
What Does the Bible Say about 'Time Heals All Wounds'
The Bible is clear that God does care very much about our pain. The Bible says that "The Lord is close to the brokenhearted and saves those who are crushed in spirit" (Psalm 34:18). The psalmist reminds himself of God's compassion when he says: "You keep track of all my sorrows. You have collected all my tears in your bottle. You have recorded each one in your book" (Psalm 56:8 NLT). Psalm 18:28 declares: "My God turns my darkness into light."
The prophet Isaiah comforts God's people who feel that God has forgotten them, saying:
"Why do you complain, Jacob? Why do you say, Israel, "My way is hidden from the Lord; my cause is disregarded by my God"? Do you not know? Have you not heard? The Lord is the everlasting God, the Creator of the ends of the earth. He will not grow tired or weary, and his understanding no one can fathom. He gives strength to the weary and increases the power of the weak. Even youths grow tired and weary, and young men stumble and fall; but those who hope in the Lord will renew their strength. They will soar on wings like eagles; they will run and not grow weary, they will walk and not be faint" (Isaiah 40:27-31, cross-reference Luke 4:17-21).
Isaiah also prophecies what Jesus later echoes and fulfills:
"The Spirit of the Sovereign Lord is on me, because the Lord has anointed me to proclaim good news to the poor. He has sent me to bind up the brokenhearted...to comfort all who mourn, and provide for those who grieve in Zion—to bestow on them a crown of beauty instead of ashes, the oil of joy instead of mourning, and a garment of praise instead of a spirit of despair" (Isaiah 61:1-3).
In the New Testament, Jesus wept with those who wept (John 11:33-35). In his Sermon on the Mount, he taught: "Blessed are those who mourn, for they will be comforted" (Matthew 5:4). Paul calls God "the Father of compassion and the God of all comfort, who comforts us in all our troubles so that we can comfort those in any trouble with the comfort we ourselves receive from God" (2 Corinthians 1:3-4). 1 Peter 5:7 urges believers to "cast all your anxiety on him because he cares for you" (1 Peter 5:7).
Does Time Heal All Wounds?
In light of the overwhelming evidence that God cares about our wounds in this life, can we believe and proclaim that "time heals all wounds?" No, not ultimately. We have a surer and more lasting hope than that!
"Time heals all wounds" rings false for those who have heard the platitude but have endured years of ongoing heartache or pain in their lives. Those who have experienced grief will tell you that perhaps the acute pain lessens in their everyday experience, but it's still very much there even long afterward. It is possible for some hurts to completely subside, for healing to come, or for complete deliverance from a plaguing problem to be granted to believers at times in their lives, but we should not put our hope in earthly solutions to all our pain as this is not the norm in this fallen world. Focusing too much on getting relief from pain in this life is forgetting the beauty that awaits us at the end of time.
Though some problems may never resolve in this lifetime, though some hurts may go on hurting for the rest of our days on this earth, we know that there will be an end of time and that we will go on forever, beyond time and into eternity, where all things will be made new. As Tim Keller puts it: "Everything sad is going to come untrue and it will somehow be greater for having once been broken and lost."
This life is not all there is. Though believers may disagree on exactly how things will happen during the end times, this much we know: there will be "a new heaven and a new earth" (Revelation 21:1) where God will "dwell" with believers and "he will wipe every tear from their eyes." And we can rejoice that for eternity "there will be no more death or mourning or crying or pain, for the old order of things has passed away" (Revelation 21:3-4).
What Heals Our Wounds?
What truly heals all wounds? Not time. Rather, the creator of time—God Himself—is the only one who can truly heal our hurts. And his promise to do so is certain, resting on his trustworthy character, for "God is not human, that he should lie, not a human being, that he should change his mind. Does he speak and then not act? Does he promise and not fulfill?" (Numbers 23:19).
After speaking of the God of all comfort who comforts us in 2 Corinthians 1, Paul shares about "the troubles" he and his colleagues had experienced, including "great pressure, far beyond our ability to endure, so that we despaired of life itself" (2 Corinthians 1:8). Though many of the trials still remained when Paul wrote—the dangers and threats and griefs of life in a difficult world—he declares: "we have set our hope that he will continue to deliver us" (2 Corinthians 1:10), and he reaffirms this truth: "For no matter how many promises God has made, they are 'Yes' in Christ. And so through him the 'Amen' is spoken to us to the glory of God" (2 Corinthians 1:20).
Finally, Paul encourages believers to lift their eyes in order to gain a heavenly, eternal perspective: "Now it is God who makes both us and you stand firm in Christ. He anointed us, set his seal of ownership on us, and put his Spirit in our hearts as a deposit, guaranteeing what is to come" (2 Corinthians 1:21-22).
Time doesn't heal all wounds. God does. As believers, we do not hope in time's healing effects but in the Creator of time's ability to make all things new. "So we fix our eyes not on what is seen, but on what is unseen, since what is seen is temporary, but what is unseen is eternal" (2 Corinthians 4:18).
Further Reading
Is the Phrase 'Time Heals All Wounds' in the Bible?
©GettyImages/Maksim Labkouski
---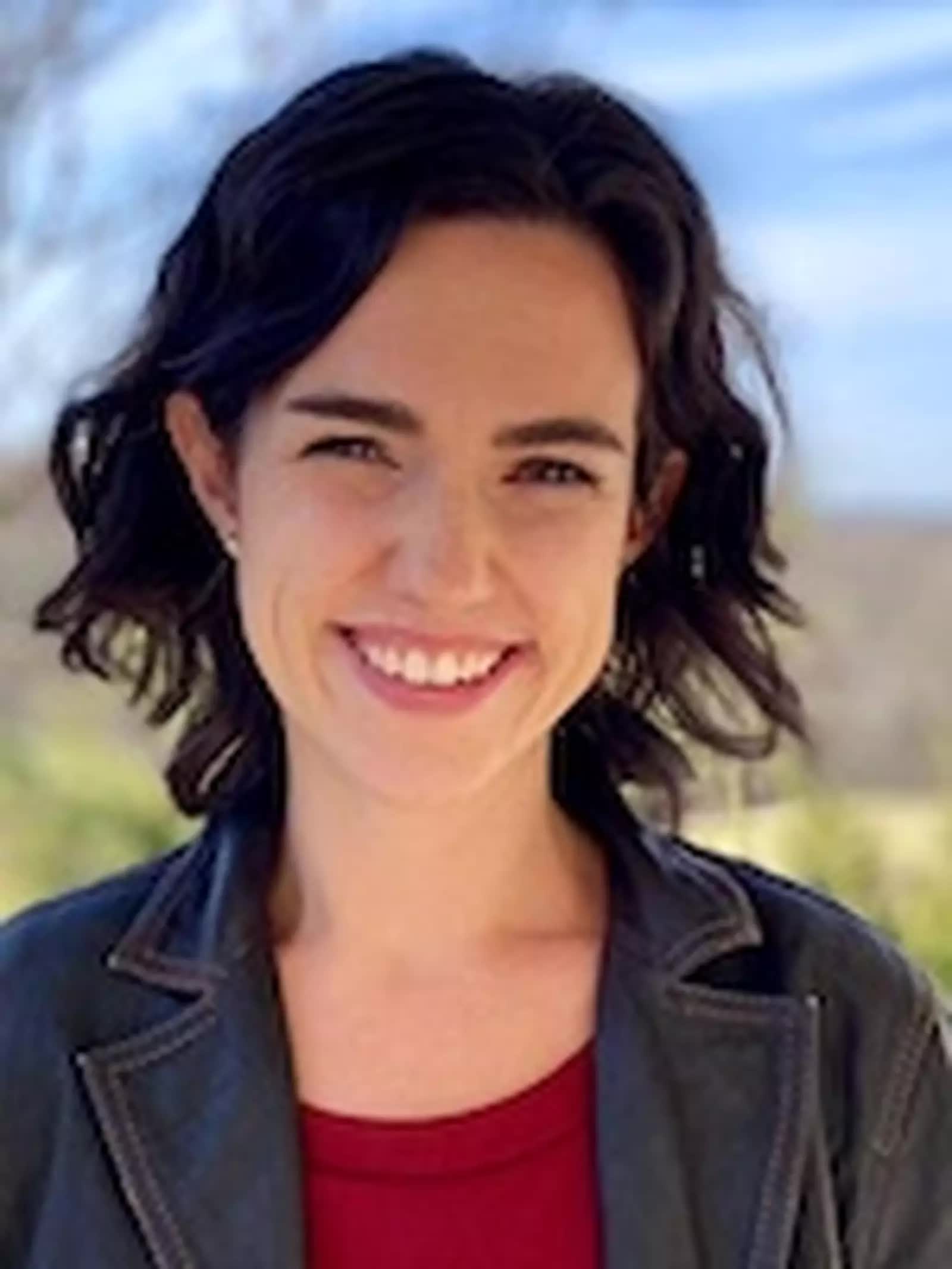 Jessica Udall holds a Bachelor of Science degree in Bible and a Master of Arts degree in Intercultural Studies. She is currently pursuing a PhD in Intercultural Studies and writes on the Christian life and intercultural communication at lovingthestrangerblog.com.