Don't Let Your Weaknesses Keep You from God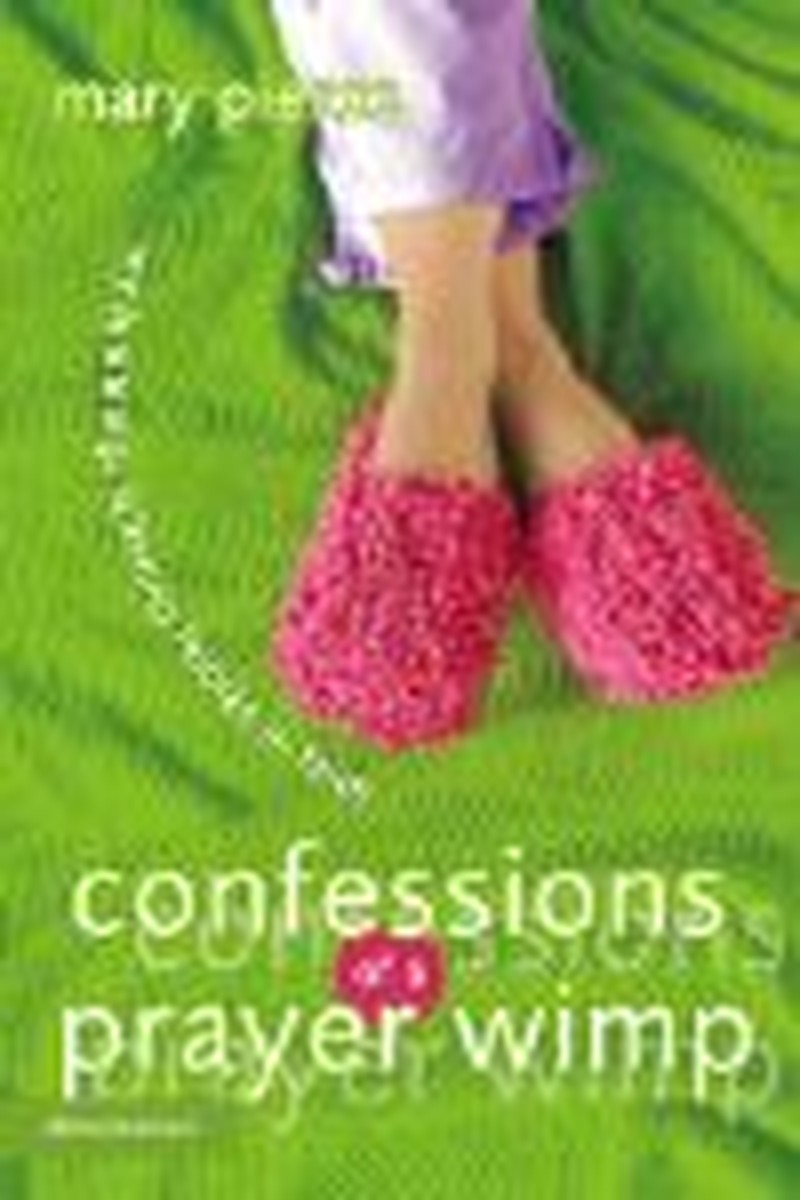 You don't have to be a spiritual giant like a theologian, Bible scholar, or prayer warrior to get close to God. He's willing to meet you wherever are - even smack in the middle of a life filled with flaws and mistakes. Your life may seem ordinary to you, but God's love for you is extraordinary. He loves you deeply, no matter what weaknesses you may have.

Here are some ways you can grow closer to God even if you're fumbling through life:

Focus on what matters most.  Don't let your to-do list's nagging voice drown out God's voice calling you to spend time with Him on a regular basis.  Make time for relationships - with God, family, and friends - and let things that don't matter as much just slide.

Unplug your life for a while.  Take time away from technology that demands you be available to others all the time.  Take a break from your cell phone, fax machine, pager, and e-mail and enjoy the peace and quiet.  Turn off the television, radio, and computer so you can spend time relaxing and thinking.  Celebrate how taking time to reflect helps you hear God's voice better.

Clear out clutter.  Get rid of stuff you don't really want or need by giving it away, selling it, or throwing it out.  Create extra space in your home and workplace.  Lose the attitudes that clutter your mind - all the thoughts that don't line up with God's truth.  Remember that with God, all things are possible.  Ask Him to give you new, healthy attitudes, like the fruit of the Spirit (love, joy, peace, patience, kindness, gentleness, goodness, faithfulness, and self-control).  Stop complaining and ask God to give you the perspective you need to be positive.  Clear some space in your schedule so you'll have some free time.

Say "no" sometimes so you can say "yes" at the right times.  Have the courage to say "no" to requests for your time and energy that don't fit into your unique mission in life.  Ask God to clarify what that mission is for you, so you can evaluate each request against it.  Ask yourself, "Is this something only I can do?"  If not, and it doesn't line up with your life's mission, let someone else do it.  Be willing to say "yes" to the right assignments, but before you do agree to them, take time to pray and check your calendar first.

Sense God's presence all around you.  Realize that God is with you everywhere, all the time.  Pay attention to His presence wherever you happen to be.

Get adequate sleep.  Don't deprive your body of the full amount of sleep it needs each night - usually 7 1/2 to 9 hours for adults.  Know that you will function at your best only if you've had enough sleep.  Make sleep a high priority.

Pursue inner beauty rather than outer beauty.  Don't waste too much time and energy focusing on your physical beauty, which will never last.  Instead of visiting a body spa, take a spiritual retreat and let God give you His beauty treatments, such as the dermabrasion of confession and the soaking bath of time in His Word.  Know that every encounter with God will change you from the inside out, leaving you truly radiant.

Don't bother to make unrealistic resolutions.  Decide to accept God's grace.  Give yourself permission to do less and take longer doing it.  Eat dessert first.  Thank God for the life He has given you, and decide to enjoy it.

Let your God-given conscience wake you up.  As you make everyday choices, listen the Spirit's guidance and choose to follow it rather than going your own way.  Commit to a life of honesty and integrity.

Embrace God's unconditional love.  Ask God to tell you how much He loves you.  Then listen as He does, and accept and embrace His unconditional love.  View yourself as He does - His beloved child.

Make peace with your past.  Understand that your past shouldn't define your present and future.  Pursue God's healing for traumatic issues in your past.  Know that God cares about you and will give you the freedom you need to live in the present and believe in a brighter future if you take your concerns to Him in prayer.

Remember God's kindness to you, and be kind to others.  Recall some of the many ways God has blessed you.  As part of your thankfulness to Him, do something kind for other people as often as you can.

Let God teach you to pray.  Understand that prayer isn't about who you are; it's about who God is.  Just show up for prayer and know that God will meet you there and deepen your prayer life over time.

Be still.  Make time in your life for solitude and silence so you can follow God's command to be still and know that He is God.  As you rest, listen for His voice.

Realize that every prayer counts.  Know that if you're too busy or stressed to pray anything more than, "Help!," God will still listen and answer.  Understand that even simple, self-focused prayers reach God's ears.  Realize that even prayers uttered on the go still rise to heaven.  Don't wait until you have time to pray on your knees in a cathedral; pray as often as you can as you go about your everyday life.

Use music to draw closer to God.  Recognize music's awesome power to help you focus on God.  Listen to some of your favorite music and let it draw you into worship.

Don't listen to naysayers.  Realize that people like teachers, bosses, or family members who predict you'll fail at something may not be correct.  Understand that God can take every circumstance in your life and bring something good out of it.  Rely only on God's plans for you.

Let God use your disappointments and challenges to shape you.  Whenever trials enter your life, press in closer to God's heart and ask Him to help you learn something positive from them.

Trust in God's provision.  Understand that God is able, willing, and ready to provide whatever you need, whenever you need it.  Pray about whatever specific needs you have - a job, a friend, etc. - and trust Him to answer in wisdom and on time.

Study the Bible.  Read and study your Bible often.  Write in its margins, underline passages, comment, wonder, question, and exclaim.  Know that God will make His Word come alive for you.

Release your worries to God.  Don't waste time and energy worrying.  Instead, spend time and energy praying about your concerns.  Then release them - time and time again, if you need to - and trust that God will answer with much greater power than you have yourself.

Don't let petty concerns weigh you down.  Rather than trying to convince God to work on your agenda, take the risk of opening up your whole life to Him and trusting Him to do what He will with it.  Know that such a leap of faith will lead to a much greater life for you.

Recognize the location of your true home.  Remember that our fallen world is just a temporary home; your eternal home will be in heaven if you have a saving relationship with Jesus Christ.  Know where - and to whom - you belong.

Serve God.  Whatever you do, do it for God.  Give your best effort to it.  Be open to God's leading and willing to serve Him however He calls you.

Keep learning.  Decide to be a lifelong learner.  Constantly pursue greater spiritual, physical, mental and emotional strength through disciplines like prayer, exercise, and meaningful work.

Adapted from Confessions of a Prayer Wimp: My Fumbling, Faltering Foibles in Faith, copyright 2005 by Mary Pierce.  Published by Zondervan, Grand Rapids, Mich., 1-800-9-BOOK-IT, www.zondervan.com.  

Mary Pierce is a humorist, author, and speaker. A columnist for Quality of Life Times, she also writes the humor column for Focus on the Family's Focus Over Fifty Web site, and previously wrote the humor column for LifeWise Magazine. Mary has been speaking professionally since 1996 and has cohosted a monthly radio program. She lives in Wisconsin with her husband, Terry.