Election '16: Desperate Times Call for Fearless Measures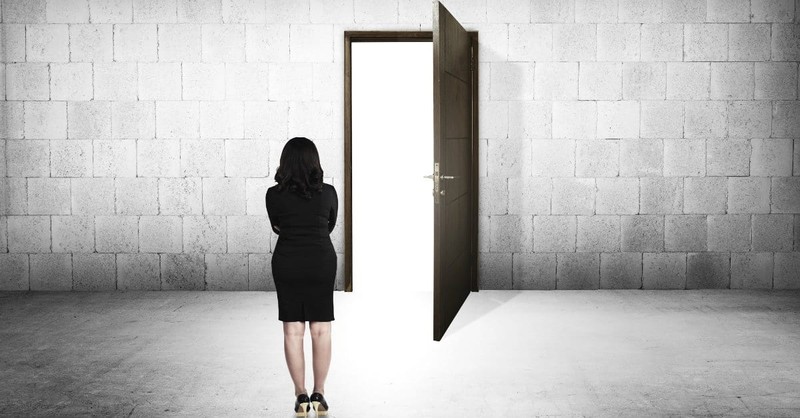 Like pent up lions who haven't eaten for weeks, these two have been going after each other for months. The carnage hasn't been pretty. Chunks of my own heart feel ripped, torn and tattered because of the divisive nature of their words. Disunity and discontentment are breaking the foundation of our nation. Half of me wants to scream from a mountaintop, "I must stop worrying - the President isn't Savior, Jesus is."
Politicians have left me hopeless.
The news has left me discouraged.
The elections have left me unheard.
The future has left me wondering, where's Jesus?
Even more, Christians have left me asking, "Did you really say that?"
Like two giant icebergs set miles apart, our country is broken. The only things we can agree on is: the climate is cold and we feel powerless to put things back together again. 
Here we stand. People. Lovers of Jesus. Watching. Waiting. Hoping, maybe.
Where do we go from here?
How do we stand in a country whose ground seems to be quaking under our feet? How do we represent Christ when people are spouting unbiblical truths, hateful speech and conflict-inducing diatribe? How do we break anger that only sees its own way?
Near tears, I've been contemplating this. It's not easy.
But, then again, it's never has been. In Jesus' time, it wasn't easy either.
Jesus was surrounded by disappointing people.
Outside you look good, but inside you are evil and only pretend to be good. (Mt. 23:28)
Jesus lived amongst deceivers.
For many deceivers have gone out into the world, those who do not confess the coming of Jesus Christ in the flesh. (2 Jo. 1:7)
Jesus was rejected for his beliefs.
And He began to teach them that the Son of Man must suffer many things and be rejected by the elders and the chief priests and the scribes, and be killed, and after three days rise again. (Lu. 9:22)
Jesus still saw a glimmer in the darkness.
But be on your guard; for they will deliver you to the courts, and you will be flogged in the synagogues, and you will stand before governors and kings for My sake, as a testimony to them. (Mk. 13:9)
He stood firm. We can too.
The truth is, fear is not our guide, love is. Bunkers are not our calling, spreading the gospel is. Discouragement is not our hope, heaven is. Law is not our ruler, grace is. Defensiveness is not our charge, giving up our life is. 
Perhaps, we've been looking at our future with tunnel vision. 
The reality is, we are the light in the darkness. We are the hope to the nations. We stand and move forth as the very testimony of Jesus Christ. Christian squabbles are not our concern. Ice-cold hearts are not our burden. He can soften them with the smallest breath of his unmerited love working through us.
We simply get up and walk, holding our candle.
You are the light of the world. A city on a hill cannot be hidden. Neither do people light a lamp and put it under a basket. Instead, they set it on a lampstand, and it gives light to everyone in the house. (Mt. 5:14-15) 
Jesus calls us to light the world, just as he has lit our own hearts.
Going, not judging. Walking, not doubting. Trusting, not turning back. We move as fear fighters, men and women, who are driven forward by power, love and a sound mind. Men and women charged in the great commission - to love. Men and woman so willing, we would die for his cause. Men and women, who realize, it isn't about us, it is about Him.
With this, it doesn't matter if the world has frozen over or gone amuck, for who still sits, enthroned above the world, is Jesus. He rules. He reigns. He works and he empowers us with all we need to spread contagious and unstoppable faith into this desperate world. 
Glorified, and fully God - Jesus - cannot be impeached, for He is Governor, President, Judge and Advocate all in one. Under his his reign he will not be thwarted and under his jurisdiction, we will not be forsaken. God knows our way and the way of this nation. His plan will prevail and, in this, we may rest comfortable no matter how things may look on earth.
With God, all things are possible. (Mt. 19:26)
Get all Purposeful Faith blog posts by email - click here.
Kelly Balarie, author of Fear Fighting: Awakening the Courage to Overcome Your Fears invites you to discover your calling, purpose and passion. There is no better day than today to stop trembling and to start walking into God's greatest callings.
Image courtesy Thinkstock.com
Publication date: November 7, 2016