17 Encouraging Bible Verses for Life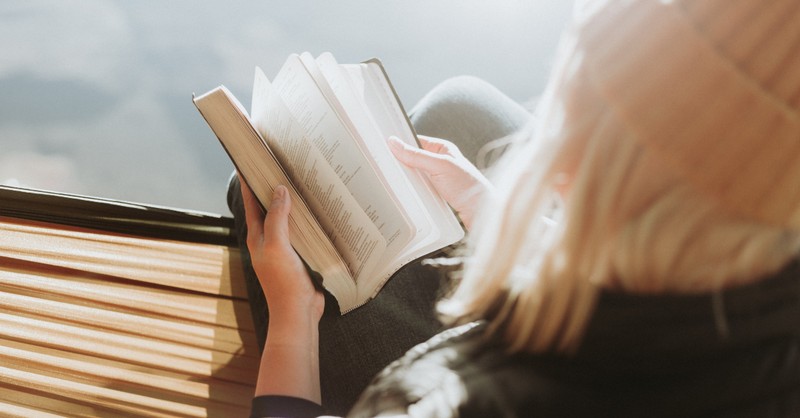 2020 was rough.
Many lost loved ones due to COVID-19. Some lost jobs or businesses and are desperately trying to recover.
For the rest of us – wearing masks, social distancing, and quarantining – felt a bit like being grounded for bad behavior when we were kids. But we are still grounded. Granted, it's for everyone's benefit, but it's still difficult and most of us are plumb tired.
A hard year in life can leave us wondering about purpose. What is this life all about? Why am I here? What am I supposed to be doing with my life?
We can easily become discouraged and depressed. We might begin to search for meaning in all the madness. The Bible is full of encouraging verses about life to get us through hard times. Here are some Bible verses about life that can encourage you now.
Bible Verses for Life - What Does the Bible Say about the Purpose of Life?
The Bible is clear on purpose. It's about God's purposes – not our personal agenda. Here are a few scriptures about our purpose.
For in him all things were created: things in heaven and on earth, visible and invisible, whether thrones or powers or rulers or authorities; all things have been created through him and for him. Colossians 1:16
I make known the end from the beginning, from ancient times, what is still to come. I say, 'My purpose will stand, and I will do all that I please.' From the east I summon a bird of prey; from a far-off land, a man to fulfill my purpose. What I have said, that I will bring about; what I have planned, that I will do. Isaiah 46:10-11
Those who cleanse themselves from the latter will be instruments for special purposes, made holy, useful to the Master and prepared to do any good work. 2 Timothy 2:21
And we know that in all things God works for the good of those who love him, who have been called according to his purpose. Romans 8:28
According to Pastor Rick Warren, there are 5 purposes to a life well-lived. If you're not familiar with him, he's the author of the best-selling book The Purpose Driven Life. It's a great resource when seeking God's purpose for our lives.
Here are the 5 purposes he points out:
1. Worship – God wants me to center my life around Him.
Jesus replied: "'Love the Lord your God with all your heart and with all your soul and with all your mind.' This is the first and greatest commandment. Matthew 22:37-38
2. Fellowship – God wants me to learn to love His family.
And let us consider how we may spur one another on toward love and good deeds, not giving up meeting together, as some are in the habit of doing, but encouraging one another – and all the more as you see the Day approaching. Hebrews 10:24-25
3. Discipleship – God wants me to cultivate spiritual maturity.
Therefore let us move beyond the elementary teachings about Christ and be taken forward to maturity, not laying again the foundation of repentance from acts that lead to death, and of faith in God. Hebrews 6:1
4. Ministry – God wants me to contribute something back.
Each of you should use whatever gift you have received to serve others, as faithful stewards of God's grace in its various forms. 1 Peter 4:10
5. Witnessing – God wants me to tell others about His love.
All this is from God, who reconciled us to himself through Christ and gave us the ministry of reconciliation: that God was reconciling the world to himself in Christ, not counting people's sins against them. And he has committed to us the message of reconciliation. We are therefore Christ's ambassadors, as though God were making his appeal through us. We implore you on Christ's behalf: Be reconciled to God. 2 Corinthians 5:18-20
Even when we recognize our purpose is found in God, we still need uplifting words of encouragement to help us deal with the struggles we face in life. Whether it's job loss, divorce, or illness, God doesn't leave us to face these struggles alone. He's with us whether we recognize He's there or not. He doesn't leave or forsake His children.
As we get to know God and grow as Christians, we find true comfort in His Word. I'm so thankful He's given us a book to turn to for guidance and reassurance through difficult times.
Here Are 17 Encouraging Bible Verses for Life:
Joy:
Shout for joy, you heavens; rejoice, you earth; burst into song, you mountains! For the LORD comforts his people and will have compassion on his afflicted ones. Isaiah 49:13
He will yet fill your mouth with laughter and your lips with shouts of joy. Job 8:21
Be joyful in hope, patient in affliction, faithful in prayer. Romans 12:12
Those who sow with tears will reap with songs of joy. Psalm 126:5
You turned my wailing into dancing; you removed my sackcloth and clothed me with joy. Psalm 30:11
Hope:
Be strong and take heart, all you who hope in the LORD. Psalm 31:24
We wait in hope for the LORD; he is our help and our shield. Psalm 33:20
Yes, my soul, find rest in God; my hope comes from him. Psalm 62:5
Let us hold unswervingly to the hope we profess, for he who promised is faithful. Hebrews 10:23
But as for me, I watch in hope for the LORD, I wait for God my Savior; my God will hear me. Micah 7:7
Love:
Because of the LORD's great love we are not consumed, for his compassions never fail. Lamentations 3:22
I will be glad and rejoice in your love, for you saw my affliction and knew the anguish of my soul. Psalm 31:7
Let love and faithfulness never leave you; bind them around your neck, write them on the tablet of your heart. Proverbs 3:3
Above all, love each other deeply, because love covers over a multitude of sins. 1 Peter 4:8
Faith:
He will cover you with his feathers, and under his wings you will find refuge; his faithfulness will be your shield and rampart. Psalm 91:4
I have chosen the way of faithfulness; I have set my heart on your laws. Psalm 119:30
Let his faithful people rejoice in this honor and sing for joy on their beds. Psalm 149:5
How Can I Use Bible Verses for Life to Find Encouragement in Everyday Life?
I have a friend who used to have scriptures written on little scraps of paper taped to her bathroom mirror, on her refrigerator, and various other places in her home. Sweet, encouraging reminders of God's love. Now that I'm older, I do the same thing. My computer at work has post-it notes stuck to it, scribbled with scripture, to remind me while I'm working.
Some subscribe to receiving a "scripture of the day" via email or an app. This is also a good way to receive a quick reminder or an encouraging word from God.
Whatever area of life you need encouragement in, write a few uplifting scriptures on note cards or post-it notes. Plaster them in places where you won't miss them as encouragement throughout the day. You can even print this article and cut out some of the encouraging scriptures included here. Tape them up in places where you'll see them on a regular basis.
It has been a hard year but being grounded isn't so bad if we're grounded in truth, seeking God, and finding purpose in His work. We will fulfill our destiny when God is the center of our lives and we revolve around Him like the earth revolves around the sun.
Therefore, we do not lose heart. Though outwardly we are wasting away, yet inwardly we are being renewed day by day. For our light and momentary troubles are achieving for us an eternal glory that far outweighs them all. So we fix our eyes not on what is seen, but on what is unseen, since what is seen is temporary, but what is unseen is eternal. 2 Corinthians 4:16-18
Further Reading
30 Powerful Bible Verses about Life
15 Bible Verses For Experiencing Life
40 Bible Verses About Life That Will Lift Your Heart and Soul
Photo Credit: ©Unsplash/Priscilla-du-preez
---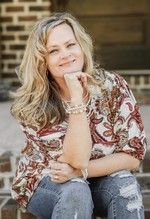 Melinda Eye Cooper grew up in the Missouri Ozarks but lives near Nashville, Tennessee. She and her husband have three sons, two daughters-in-law, and three beautiful granddaughters – and a spunky dog named Lincoln!
Melinda writes articles and devotions. She also writes fiction and is currently working on a middle-grade fantasy novel. She grew up in a large family, and many of her devotions and stories are inspired from her childhood.
Visit her website here. You can follow her on Facebook here or Instagram here.
LISTEN: Being Complete in Jesus (Understanding Matthew 5:21-48)
Hearing Jesus is a devotional journey through the gospels, where we explore the teachings of Jesus chapter by chapter. If you're seeking to live a life that reflects God's, this podcast is for you.
The views and opinions expressed in this podcast are those of the speakers and do not necessarily reflect the views or positions of Salem Web Network and Salem Media Group.
WATCH: 10 Sins Christians Downplay (and Why They're So Destructive)
Stock Footage & Music Courtesy of Soundstripe.com Thumbnail by Getty Images