God's Love Letter to You When You Need a Reminder That You Are Loved
Becky Weber

Crosswalk.com Contributing Writer

2021

10 Feb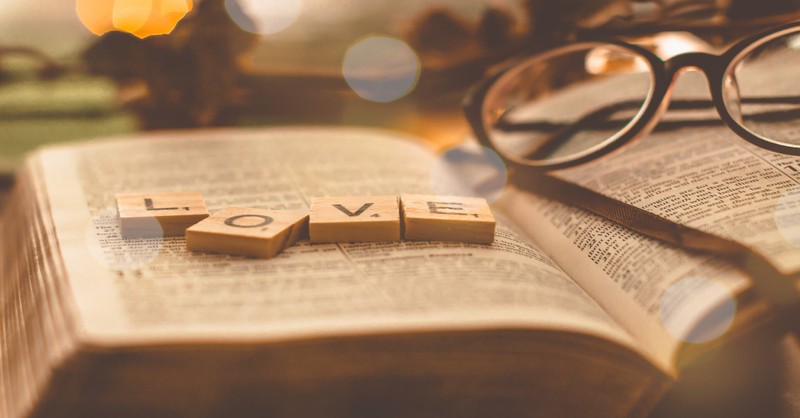 Each one of us has a deep longing inside of us to know that we are loved. It's not the type of love that is portrayed in a romantic movie but a deeper kind of love. It's a love that is constant and doesn't change over time, a love that will never fail us and isn't based on what we do. It's a love that is pure and doesn't hold back. This kind of love is only found in God.
As humans, we can often forget how much God loves us. We might try to find that love in other places. That is why it is so important to remind ourselves on a daily basis that we are loved by him. Fortunately, we don't have to look too far to be reminded. Whenever we need to, we can go to the Bible to read about God's love letter for us. It is essentially his love letter to us.
How the Bible Serves as God's Love Letter
All over the Bible, you read about God's love for his people. We learn the story of creation, the fall, and the beautiful plan of redemption that God has for us.
As we weave through the storyline of the Bible, God has a lot that he wants us to know. He tells us how much he loves us, and that his love is not something that we have to work for. He gives it freely to those who believe in him. We find that he is a jealous God as well. He wants our hearts completely and longs for us to be wholly devoted to him. He is the only one who will satisfy the longings of our soul.
You learn that God takes care of us. He provides for every single need that we have. We can fully trust in him and the plans that he has for us. He wants to remind us that he is with us always. We are never alone.
We learn about Jesus. Every part of the Bible points toward him. He did not want to be separated from us because of sin. He sacrifices himself and redeems humanity. Jesus did not hold back any part of himself, he gave it all. He saves us when we could not save ourselves. He loves us this much.
The Bible is a love letter from God to the people that he loves.
Verses from God's Love Letter That Remind You of His Love
When we do need to be reminded of God's love, thankfully we don't have to go very far. Here are some verses from the Bible, his love letter to us:
"But God shows his love for us in that while we were still sinners, Christ died for us." Romans 5:8
"Beloved, let us love one another, for love is from God, and whoever loves has been born of God and knows God." 1 John 4:7
"So we have come to know and to believe the love that God has for us. God is love, and whoever abides in love abides in God, and God abides in him." 1 John 4:16
"He chose our heritage for us, the pride of Jacob whom he loves." Psalm 47:4
"And walk in love, as Christ loved us and gave himself up for us, a fragrant offering and sacrifice to God." Ephesians 5:2
"By this we know love, that he laid down his life for us, and we ought to lay down our lives for the brothers." 1 John 3:16
"Nor height nor depth, nor anything else in all creation, will be able to separate us from the love of God in Christ Jesus our Lord." Romans 8:39
"But God, being rich in mercy, because of the great love with which he loved us." Ephesians 2:4
"In this the love of God was made manifest among us, that God sent his only Son into the world, so that we might live through him." 1 John 4:9
"The Lord appeared to him from far away. I have loved you with an everlasting love; therefore I have continued my faithfulness to you." Jeremiah 31:3
"But the steadfast love of the Lord is from everlasting to everlasting on those who fear him, and his righteousness to children's children." Psalm 103:17
"Give thanks to the God of gods, for his steadfast love endures forever." Psalm 136:2
"And to know the love of Christ that surpasses knowledge, that you may be filled with all the fullness of God." Ephesians 3:19
"See what great love the Father has lavished on us, that we should be called children of God! And that is what we are! The reason the world does not know us is that it did not know him." 1 John 3:1
"The Lord appeared to us in the past, saying: "I have loved you with an everlasting love; I have drawn you with unfailing kindness." Jeremiah 31:3
"For God so loved the world that he gave his one and only Son, that whoever believes in him shall not perish but have eternal life." John 3:16
"But because of his great love for us, God, who is rich in mercy, made us alive with Christ even when we were dead in transgressions—it is by grace you have been saved." Ephesians 2:4-5
Let these verses sink deep into your soul. God loves you so much. We have access to these verses so that we will be reminded when we need to be.
How to Remember God's Love for You in Your Daily Life
We have been told about God's love for us, but it is important to bring this into our daily lives.
Make a point to try to read the Bible every day. Even if you read only one chapter a day, you are going to be reminded of his love. The more you read it, the more you will begin to know what God says about you. It will become a habit and part of your daily routine.
Write down verses that stick out to you. Put them in places where you will see them often. Try to memorize what these verses say about you. The more you hear and see it, the more it becomes something you start to believe.
Learn to walk with God during the day. Talk with him while doing your daily tasks. Tell him how you are feeling, and how your day is going. Ask him to give you strength for your day. The more time you spend with him, the more you get to know him.
Listen to some music that talks about God's love for us.
The more you bring this into your daily life, the more you will remember it. When you remember it more often, it starts to become something that you start to live out of. What a wonderful place to be when you know that you are fully loved, wanted, and accepted.
The Bible is one of the main ways we learn more about who God is, how much he loves us, and how he longs to be in relationship with his people. It is, in a sense, his love letter to us. Not only a love letter, but a love story of the amazing sacrifice that Jesus made for us. A redemption story that is better than any other.
Photo Credit: Unsplash/Emmanuel Phaeton
---

Becky Weber is a wife, and mom to 4 kids. She loves to write and speak. She is a pastor's wife in Sioux Falls, SD where her husband Adam is the lead pastor of Embrace Church. Her passion is to encourage others (especially women) to learn how to walk with Jesus on a daily basis. You can find more writing over at www.becweber.com and connect with her on Facebook and Instagram.