Golfer Bernhard Langer Finds His Master at the Masters
Rob Oller

Crosswalk Correspondent

2003

14 Apr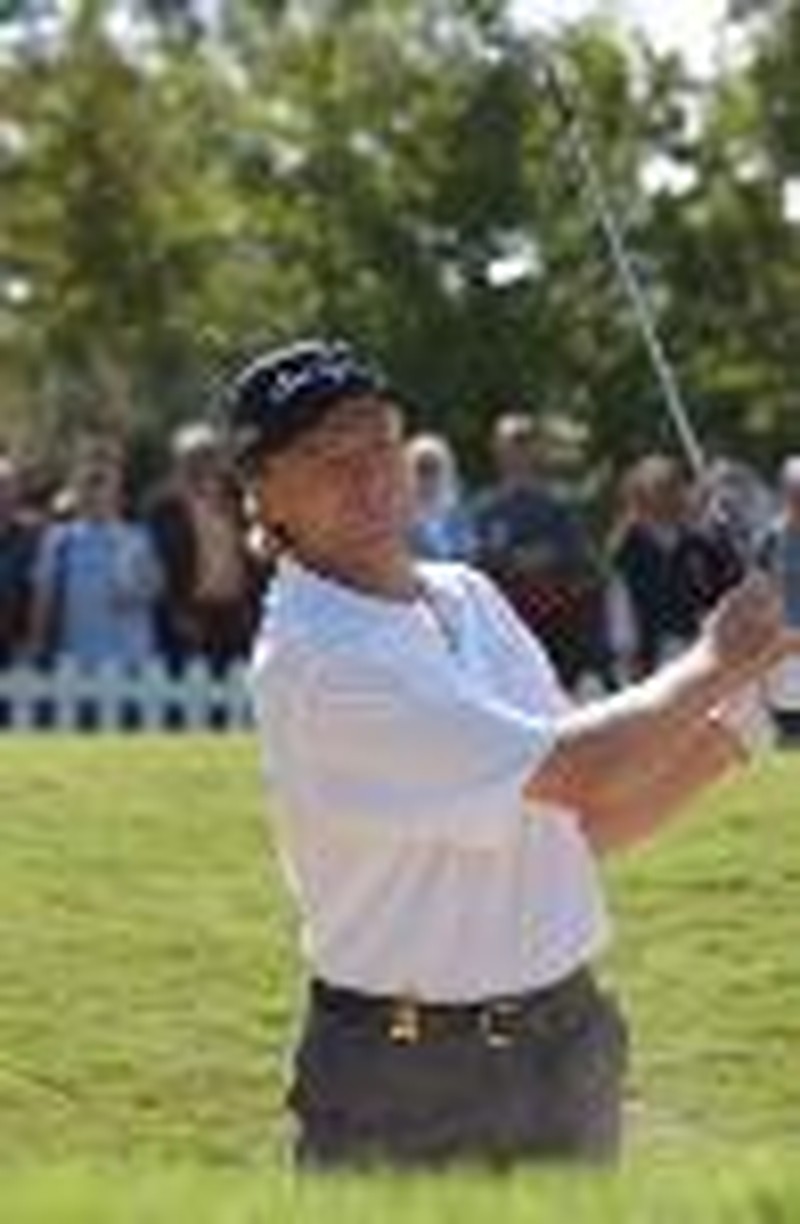 AUGUSTA, Ga. -- The words were appropriate for the occasion, but they also were more than a little surprising. "It's wonderful to win the greatest tournament in the world, but it means more to win on Easter Sunday – to celebrate the resurrection of my Lord and Savior," Bernhard Langer said on national TV after winning the Masters in 1993.
It's common today for professional athletes to publicly give God the glory after they win games or championships. But 10 years ago, the practice simply wasn't done. Then came Langer's Masters victory and accompanying Easter message.
"Basically, I wanted to thank God for allowing me to be at this place," Langer said last week from the Augusta National Golf Club, where he was participating in his 20th straight Masters.
The "place" that Langer referred to was not a physical destination but a spiritual journey. When the German-born golfer won the first of his two green jackets in 1985, he had not yet given his life to God. But within days of that first major title, he made a remarkable discovery - Christianity was a relationship, not a religion.
Langer, 45, grew up Catholic in Anhausen, Germany. He attended church every day and served as an altar boy for seven years. But it wasn't until he played in a tournament in Hilton Head, S.C. the week after the 1985 Masters, that he heard an expression that sounded funny to him.
"I was in a Bible study at the tournament and someone said that we needed to be spiritually born again," Langer said.
From there, Langer began reading the Bible on his own, and each day brought new insight.
"Guys were saying that we are saved by grace, not by how good we are," he said. "So I got my own Bible out and there it was in black and white. We're saved by grace and not by our own deeds."
Langer immediately gave his life to the Lord, and still remains somewhat amazed that he became a Christian one week after the greatest win of his career. "It usually happens in the greatest time of need and desperation, and with me it was almost the opposite," he said. "I won my first Masters, which was my first major, and it was a wonderful feeling but there was still a void there. It was almost a feeling of emptiness."
Langer wondered, "Is this all there is? I had lots of money, fast cars, a couple of homes and a young wife. Basically, all you could dream of in this world."
Langer matured in his faith over the next eight years, and when he stood on the brink of a second Masters title in 1993, he knew how he would cap the day if he won.
"I had a four-shot lead going into Sunday and obviously I had a lot of high hopes of winning the tournament," he said. "And I wanted to give the glory to God."
As the final round unfolded, Langer sensed a peace that he still finds difficult to describe. "A good Christian friend of mine told me in the days before the tournament began that he had been praying and that I was going to win," he said. "As I played, I believe the Spirit was telling me that I was not just going to do well, but I was going to win. I was very calm."
Langer defeated Chip Beck by four shots to become only the 13th player to win at least two Masters titles.
Little did Langer know that his TV testimony would give other Christian athletes confidence to also proclaim God's goodness.
Paul Azinger won the PGA Championship a few months after Langer won the Masters, and thanked God for giving him the ability to play at such a high level.
Steve Jones and the late Payne Stewart also went public with their 

thanks on TV. "I wouldn't say I started it all. I've seen guys like Steve Jones, Larry Mize and Tom Lehman do it," Langer said, downplaying the significance of his single act of witness. He pointed out that Christianity could be discussed more openly in the United States than in Germany.
"It's more for behind closed doors over there," he said. "Over here, people can talk about it without changing the subject."
Langer may want to deflect the credit for sharing his convictions on TV, but it's clear that his boldness broke at least one barrier. It showed millions of people that athletes have faith in something greater than their own abilities.
Rob Oller is a homeschool dad, a sportswriter and a columnist for The Columbus Dispatch, the second-largest circulation paper in Ohio.