Ground Combat Chaplain Readies for Front Lines
Joni B. Hannigan

Baptist Press News Service

2003

9 Feb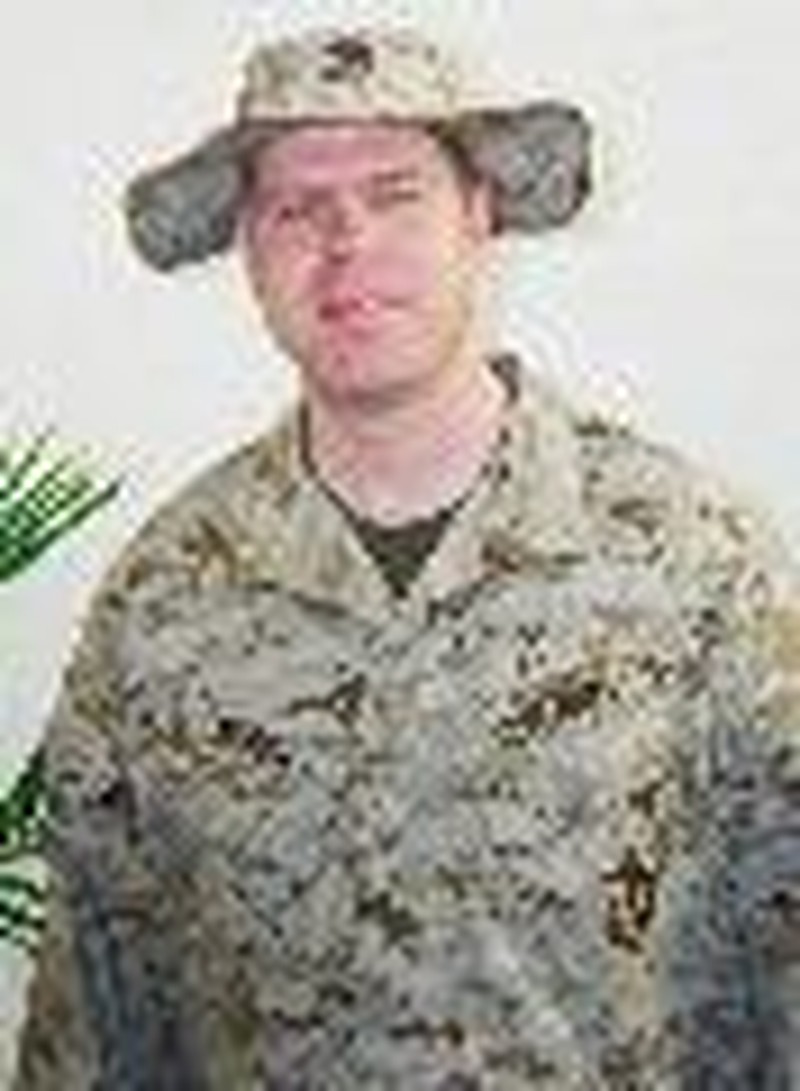 The infantrymen of the 2nd battalion, 23rd Marine Regiment circled briskly just before sunset. Dropping their fully loaded packs to the ground, and laying down arms, many quickly reached for an inside pocket to draw out a Bible.
And standing in a mountain clearing overlooking the Pacific Ocean, these Marines, led by 35-year-old Navy Chaplain Lieutenant Commander Travis Moger, made sure to gather ammo for a looming war.
Ready for deployment to the Southwest Asia/Persian Gulf region any day, Moger told the Florida Baptist Witness the infantry battalion he ministers to is a front-line ground combat unit. After being called to active duty in February 2002, the unit deployed to Camp Pendleton, near San Diego, to provide homeland defense for the West Coast.
Those orders changed recently when the group was reassigned to the 1st Marine Division to be part of a larger Marine Corps Expeditionary Force.
"I will be as close to the fighting as a chaplain can get, if and when we are in combat," said Moger, an Ocala, Fla. native.
Moger left the pastorate of First Baptist Church in Citra, Fla., for active duty after being commissioned as a Navy chaplain in 1995. He had been pastor there for a year after earning a degree from Southeastern Baptist Theological Seminary in Wake Forest, N.C. He received his undergraduate degree in religion from Dallas Baptist University in 1988.
After leaving active duty in 1999, Moger joined up with a Navy reserve unit after moving to California to work on an advanced degree in history and serve a small church near Santa Barbara, Calif. The stint lasted two years before the Marine Corps found him again. The Marine Corps uses Navy personnel to fill non-combatant roles. A reserve chaplain with prior Marine Corps experience, living in Southern California, Moger "fit the bill."
He never did get to drill. Instead, the unit was called to active duty right before Christmas in 2001 for training and West Coast homeland defense.
Meanwhile, Moger went from preaching in the comfortable pulpit of First Baptist Church in Solvang, Calif., where there are a steady 40-50 people each Sunday morning, to sometimes reading Scripture aloud in the dark while one of the Marines shined a flashlight over his shoulder. Moger has continued to serve as the church's senior pastor but urged them to take on an associate pastor this past year who fills in about 60 percent of the time.
Training in the rugged terrain near San Diego, the infantry Marines sleep outside on the ground. A mobile unit, they carry everything they need on their backs. Moger said it gets "pretty primitive" at times.
Moger isn't a chaplain who posts service times on a marquee outside a building. He doesn't know in advance whether there will be Catholics or Pentecostals -- or even Mormons -- in a twilight gathering. He just shows up prepared to be used by God.
"One of my greatest blessings and greatest challenges is diversity," Moger said. "I'm trying to preach the gospel in a way that's understandable, so that it's not way over their heads or beyond their experience."
Citing a recent experience with a coworker, Moger said the man, whose family are longtime Mormons, "accepted the Lord as Savior" after asking him questions for nearly a year. "I was wondering if any of this was really making an impact," Moger said.
Another surprise for Moger has been the support he has received from the most junior enlisted Marines to the commanding officer and "how much interest there was in the Word of God, the gospel." Everyone has been "positive and supportive and the level of interest in the ... Lord has been the most pleasant surprise."
Things have changed a bit in the days since the unit has stopped training in preparation for deployment. Moger said his counseling load has increased and though some Marines are "anxious and worried" about being deployed, there are more who are upset because they can't be on the field with their fellow Marines due to medical or other reasons.
"I don't know," Moger said about what he expects to happen during this deployment. "I have never been in war." Throughout the year, Moger said he has counseled Marines about family issues related to being separated for long periods of time.
"We are now looking at going to the other side of the world and possibly facing a combat situation," Moger said. "It's hard on the families."
But, he said, a lot more men are "open to the gospel and things of the Lord when they consider their own mortality."
It's that question of mortality that may cause his own young children some misgivings, Moger said. He doesn't give them too much information, however, but neither does he "sugar-coat the truth."
A typical conversation, Moger said, might go like this: Question: "Daddy, are people going to shoot at you during the war?" Moger's answer: "That MAY happen. War can be dangerous as times, but you know that we have the best military in the world and I will have lots of strong Marines all around me, protecting me. And God will be watching over me, too."
In order to prepare his children -- Natalie, 10; Nadine, 7; Maddy, 5; and Mark, 3 -- for his time away, Moger said he will record Bible stories and selections that his wife Amelia will play for them at bedtime. And packed with his desert camouflage uniforms will be coloring books from which he can send pages for the children to color and mail back to him.
"Believe it or not, I let them watch parts of some old war movies -- non-gory ones -- in which the chaplain plays a positive role, and does not get killed, so they can better understand what I'll be doing," Moger said.
"I tell them that it is my duty to serve my country in time of war," Moger said. Even 7-year-old Nadine seems to grasp the basic truth. "Nadine knows Daddy's going to war. She knows I'm going to be preaching to the Marines, not shooting."
Ten-year-old Natalie takes it a step further. In a postscript to an e-mail interview, Moger repeated her reaction to his eminent departure. "'Everyone has been acting like it's a big deal my daddy's leaving; like he's going to be killed or something. It's no big deal to me. He's been gone before. I'm not worried. He's going to have a bodyguard.'"
The children's reactions are a credit to their mother, Moger said. Calling his wife, Amelia, a "Navy brat turned Navy wife," he said she understands deployments.
"I think their mother's attitude is crucial," Moger said. "She is very positive and reassuring with the children about my going overseas. If she were anxious and pining, I think the kids would pick up on that. Because she is calm, they are too."
Prayer for him is a given, Moger said, as is prayer for his family. But what he wishes people would pray is that he will "keep a good testimony with the men of my battalion" and be a "bold witness for Christ" through it all.
"When danger is near, people naturally think about their own mortality, and they are more open to Christ," Moger said. "I hope God will use me to point many to Christ."

Joni B. Hannigan is managing editor of the Florida Baptist Witness, online at  www.floridabaptistwitness.com.
Visit Baptist Press at www.bpnews.net.

PHOTO: Navy Chaplain Lieutenant Commander Travis Moger is standing by for deployment to the Persian Gulf region wearing his new U.S. Marine Corps digital desert camouflage uniform.