How Can I Trust That 'All Shall Be Well' When Things Fall Apart?
Catherine McNiel

2019

6 Aug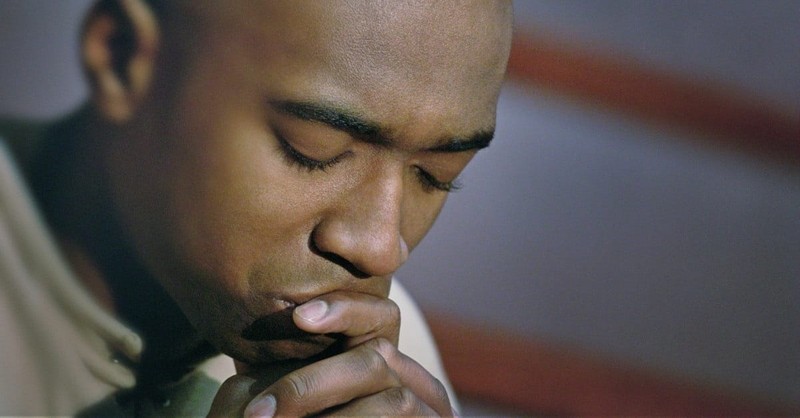 All shall be well, and all shall be well, and all manner of thing shall be well...He said not: "Thou shalt not be tempested, thou shalt not be travailed, thou shalt not be dis-eased;" but he said: "Thou shalt not be overcome." ―Julian of Norwich, Revelations of Divine Love
All shall be well. These powerful words carry the heart of the gospel, even though they do not come directly from the Bible. The first chapter of Genesis tells a creation story that ends with "God saw all that he had made, and it was very good" (Genesis 1:31). Thousands of words (and years) later, the Creator declares in the final pages of the Bible "I am making everything new!...I am the Alpha and the Omega, the Beginning and the End" (Revelation 21:5-6).
Christians believe with certainty that the Creator of the universe will not rest until everything is made right through full redemption, that the One who began a good work will be faithful to complete it (Philippians 1:6).
Yes, all manner of things shall be well.
But in the meantime, things fall apart.
Life is just as full of sorrow as joy, as much injustice as peace, as much suffering as beauty. How can we trust that "all shall be well" when things fall apart?
Know What the Bible Says
God has not promised us a life free of struggle, pain, or suffering. Trouble is part of life, and no one escapes it. In fact, Jesus promised his followers the opposite of ease: "I have told you these things, so that in me you may have peace. In this world you will have trouble. But take heart! I have overcome the world" (John 16:33).
Indeed, Jesus and his followers had trouble—yet they found such freedom from the fear of trouble that they carried their message to the entire world. Paul, who wrote many of his letters from prison, declared: "We are hard pressed on every side, but not crushed; perplexed, but not in despair; persecuted, but not abandoned; struck down, but not destroyed" (2 Corinthians 4:8-9).
Or as Julian of Norwich wrote long ago, "He said not: 'Thou shalt not be tempested, thou shalt not be travailed, thou shalt not be dis-eased;' but he said: 'Thou shalt not be overcome.'"
For me, it is easier to keep my eyes on God when suffering doesn't take me by surprise or seem to contradict what God has promised. In this world we will have trouble.
Consider the Timeline and Context
Of course, the Bible promises us many things that sound better than trouble and suffering, and we tend to cling more tightly to those verses, without considering the context. We love to print: For I know the plans I have for you,' declares the Lord, 'plans to prosper you and not to harm you, plans to give you hope and a future' (Jeremiah 29:11) on wall hangings and throw pillows, and we assume it means just what it sounds like—God will prosper us; we won't come to any harm.
But the truth is, the prophet Jeremiah spoke these words to a nation of people whose country had been invaded by enemy forces and overtaken. Not only had their own government and way of life been destroyed, but the recipients of these words had been carried into exile, out of their homes, away from their families, taken into captivity by the very enemies who had slaughtered their communities and destroyed their country. Can you think of deeper trouble than that?
Yet it is here that God promises his presence with them. It is here, at the darkest hour, when he tells them, "'Then you will call on me and come and pray to me, and I will listen to you. You will seek me and find me when you seek me with all your heart. I will be found by you,' declares the Lord" (Jeremiah 29:12-14). God goes on to promise that after seventy years—a full lifetime—they will be brought home.
It helps me to know that even when suffering is more severe—and much, much longer—than I had hoped, God's promise for redemption is still in place.
Learn from Creation
These promises of God in the Bible—his faithful presence even when things fall apart—can be hard to hold with my hands. When pain is overwhelming, I want comfort I can see and touch.  
The stories we read in the Bible happened so long ago, and my own trouble is so near and poignant. But God has placed these same stories of redemption—of beauty and pain, of waiting, and of surrendering to him—right here in the world he created.
Each year, just as I despair that winter will never leave, I have the opportunity to watch the world come alive again in the first moments of spring. Each autumn I watch the trees release what was lovely, surrendering to the struggle to come, yet not embracing death but holding steadfastly to life.
I lift my head to towering mountains or, further still, to the infinitely distant stars, and realize that my life is but a breath—yet he holds me in his hands. I realize that new life is both precious and vulnerable, and I understand a bit better what God means when he describes his comforting, protective presence as a bird hovering over her nest (Psalm 91:4).
Let God's Presence Nourish You
Without a doubt, this world has trouble, and we will meet it. But God, the creator and sustainer of all life, is present too, and sovereign, and he will meet us when we seek him. God's faithfulness and redemption ensure that all shall be well.
Take a few moments today—and every day—to sit, or stand, or walk in God's presence. Remind yourself that he is here, right here, in the beauty and the pain, in the seasons of life and the valley of death. Develop a habit of drawing comfort and nourishment from his steady hand. Worship him in song, allowing his praise to pour from your lips and saturate your mind and heart. Or sit quietly with him and allow the rise and fall of your breath to remind you that it is his breath that sustains you in each moment. Lift your prayers—your pain and sorrow, your joys and praise—to him.
Yes, even the most precious parts of our life are subject to death and decay, to falling apart without warning. But God never ever leaves us.
Right now, he is here.
---

Catherine McNiel is a writer and speaker who seeks to open eyes to God's creative, redemptive work in each day—while caring for three kids, two jobs, and one enormous garden. Catherine's first book, Long Days of Small Things: Motherhood as a Spiritual Discipline, was an ECPA finalist for New Author. Her second book is All Shall be Well: Awakening to God's Presence in His Messy, Abundant World. She's on the lookout for wisdom, beauty, and iced coffee.
Photo Credit: ©Thinkstock/DesignPics