How Christian Women Can Mentor and Be Mentored
Kelley Mathews

2006

28 Jul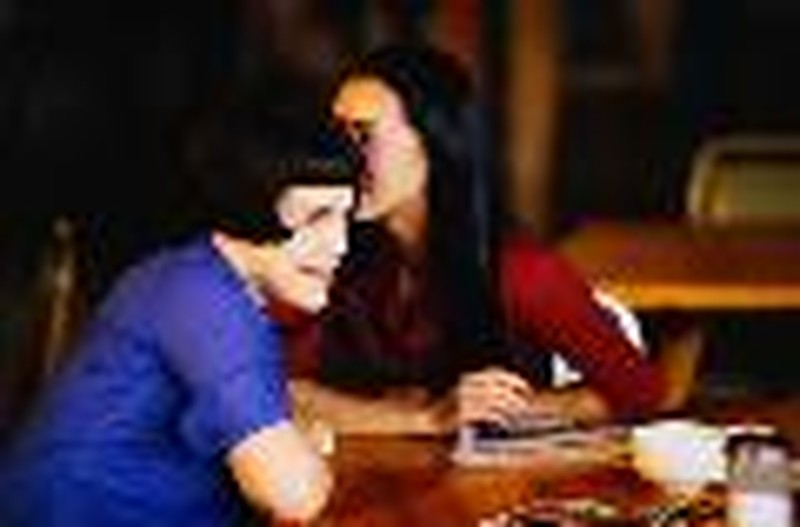 Few Christians dispute the wisdom and benefits of mentoring. Titus 2:3-5 specifically targets women's relationship with one another. Paul encourages the young pastor Titus to identify qualified older women who could, and should, teach and model godliness to the younger women in his church body:
"Likewise, teach the older women to be reverent in the way they live, not to be slanderers or addicted to much wine, but to teach what is good. Then they can train the younger women to love their husbands and children, to be self-controlled and pure, to be busy at home, to be kind, and to be subject to their husbands, so that no one will malign the word of God."
Many a young woman in today's churches eagerly desires such a mentor. But they have difficulty finding an older woman willing to step into that role. Older women often feel unqualified, bewildered, and fearful of over committing. But what's really involved? What does it take to be a mentor? Perfection? Formal training? Grandmotherhood?
No.
A heart for God, experience in life, a love for people. If you have these characteristics, you can mentor someone else. But what does it look like? Here are a few qualities of an effective mentoring relationship.
Be available
You don't have to be a Bible scholar to mentor another, but you should love the God of the Bible and want to abide by His Word. You don't have to be a trained psychologist, but being available with timely and godly advice can make the difference for the individual who is without an anchor. Younger women need the experience, endurance, and example of older women. Who else will guide them? The pastor? Maybe. Their husbands? Sometimes. But they can only go so far, because they are men. Men can't be mothers, daughters, or wives. Women need women.
Sometimes, "I'll pray about it" is the most appropriate way to begin your decision-making. But when it comes to mentoring, I'd have to agree with Norma Becker, member of the board of directors of Campus Crusade for Christ, Canada. When a younger woman asking to be mentored suggested they pray about it, Norma responded with assurance: "We don't pray about commands."
Remember Titus 2. While prayer is wise when seeking discernment in how much mentoring one should do, how many hours to commit, etc., the basic idea of "Do I become a mentor?" is clearly commanded in scripture. Be obedient, and be available.
Be purposeful
What is this younger woman seeking from a relationship with you? A better understanding of the Bible? Then decide upon what sort of study you want to focus on. Buy it, and go for it. But what if she really wants a prayer partner, someone who will help her establish a better devotional life? Don't feel compelled to run out and buy a Bible study; pray with her. Maybe this woman needs parenting help because she didn't grow up in a Christian home and has no model to follow. If you have older children, you may be the perfect match for her. When I was a young mother with a 10-month-old, my friend Julia — holding her newborn — asked me to be her mentor. All she really wanted was a big sister, someone who was a few steps ahead and could encourage her along the way. Our time together consisted mostly of walking our babies, talking about our lives as wives and mothers, and praying together. Mentoring is not always Bible study.
Be creative
Regular times and days suit the chronologically challenged, but there is always room for variation. Go out for coffee, meet for breakfast, have afternoon tea… whatever time and place meets your needs, try to schedule it in. What activities can you share – walking, running, cooking, hiking – with a young person? Christian mentoring isn't about being intensely spiritual all the time, it's about building relationships.
Be a listener
When you have managed to get together with this new friend, try this: Listen. Let her open up. Don't feel compelled to dole out advice for every topic she might raise. Wait until she asks for your thoughts before offering them. Be trustworthy. The person you mentor must be able to trust you implicitly and know that nothing they tell you will ever be taken any further. It is a completely sacred relationship.
Be real
When it is time to do the talking, remember that honesty makes you vulnerable. We are all sinners saved by grace, continuing to be transformed into the image of Christ. And none of us is finished yet! So don't be afraid to be genuine, to reveal your weakness. In Christian mentoring, the grace of God gets the job done through us (and sometimes in spite of us).
Be an example
"Do as I say, not as I do," is as infamous in mentoring as it is in parenting. Mentors must show their trustworthiness, demonstrate their love for God, actually pray when they say they will. Words alone are empty. Let's be like Paul, who encouraged the Corinthian church to do as he did: "Follow my example, as I follow the example of Christ. I praise you for remembering me in everything and for holding to the teachings, just as I passed them on to you" (1 Corinthians 11:1-2).
Be a teacher
Certain mentoring situations call for teaching. My friend Sandi taught women's Bible studies at church. I attended. Then she let me teach one session of a short study on Titus. Later, she stepped down from the official job but continued teaching while I prepared to move into the position. I adapted a study and created lectures for our group. It seems I was always asking for her input — what did she think about this or that? Finally, I began teaching without her input, completely on my own — a baby bird having been pushed out of the nest for good.
From the mentor's perspective, the process seems something like this:
I do, you watch
I do, you help.
You do, I help.
You do, I watch.
It will look different in each relationship, but mentors must find ways to encourage and develop godliness in the younger women. Whatever purpose brought you together, challenge her in that area of life, encourage her to step out in faith and wisdom, gleaned from you and others, trusting the Lord for everything.
End well
A mentoring relationship should not be like nursery duty at many churches, or like the Supreme Court justices — appointed for life. Commit to a specific period of time. Perhaps you'll agree to meet for six months or maybe a year, then evaluate at the end of that time. Both of you may want to continue. You may find that the purpose for which you were meeting has been accomplished, and it's time to move on. The relationship will remain, but the regular meetings would end.
---
Kelley Mathews, Th.M. (Dallas Theological Seminary), married and blessed with three young children, spends her spare time freelancing as a writer and editor. She served several years as the Women's Ministry Director at Rowlett Bible Fellowship. Her two coauthored books are 
New Doors in Ministry to Women
 and 
Women's Retreats: A Creative Planning Guide
 (both from Kregel).