How Do We Discover the Purpose Behind Our Trials?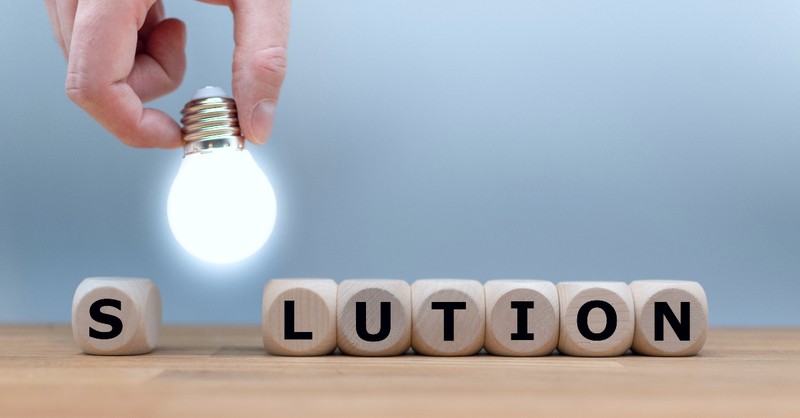 Brought to you by
This chapter in 2 Corinthians speaks of Satan blinding humanity, but that God gives light unto the world. Ministers, educators, and any other individual who discusses Jesus Christ to the world should recollect that they stand in God's presence, in that he hears each word that we express.
When we enlighten others regarding Christ, we should be mindful so as not to mutilate the message just to satisfy our crowd. We should declare the reality of God's Word.
The Good News is open and uncovered to everybody, but to the people who will not accept it, Satan is "the god of this world." His work is to misdirect, and he has dazed the individuals who do not trust in Christ (2 Corinthians 11:14-15).
The charm of cash, power, and delight blinds individuals to the radiance of Christ's gospel. The people who decline Christ, inclining toward their own interests, have subconsciously made everything else their god.
The focal point of Paul's preaching was Christ, not himself. Whenever we witness, we are to educate individuals concerning what Christ has done, and not about our capacities and achievements.
We should introduce people to Christ, and not to ourselves. Also, assuming that we hear somebody lecturing about themselves or their own thoughts rather than Christ in the context of the Bible or the Church, we are to be careful, that person could be a false teacher.
Paul enthusiastically served the Corinthian church despite the fact that the people disheartened him. Serving others requires a penance of time and our individual desires. Being a follower of Christ means serving others, in any event, when they do not compare to our expectations.
The remarkably important message of salvation in Jesus Christ is that it is through God's grace to fragile and error-prone people.
Notwithstanding, Paul's attention was not on the transient holder but rather on the extremely valuable substance, and that is God's power staying inside us.
However, we are feeble, but God utilizes us to proclaim his Word and empowers us to go about his work.
Realizing that the power is his, and not our own keeps us from pride and rouses us to keep day-to-day contact with God, our true power source. Our obligation is to allow others to see God through us.
Paul advises us that although we might be pushed beyond our limits, we are never pushed beyond our trust. Our short-lived bodies are liable to suffering and sin, however, God never leaves us.
Since Christ triumphantly prevailed over death, we have everlasting life. Every one of our dangers, trials, and embarrassments are opened doors for Christ to exhibit his power and presence through us.
Paul confronted sufferings, troubles, and trials as he preached the Good News, yet he realized that they would one day be finished, and he would acquire God's rest and rewards.
As we face extraordinary difficulties, it is not difficult to zero in on the agony rather than on our definitive objective.
Similarly, as competitors focus on the end goal and disregard their distress, we too should zero in on the prize for our faith and the delight that endures for eternity. Regardless of what happens to us in this life, we have the affirmation of timeless life when all enduring will end.
It is not difficult to just stop and give up. We as a whole have dealt with issues in our personal relationships or work that make us want to put our tools down and leave.
As opposed to surrendering when mistreatment wore him out, Paul focused on encountering the internal strength of the Holy Spirit (Ephesians 3:16).
We ought not to let exhaustion, torment, or critical analysis compel us from our obligation to serve Christ. We ought to restore it.
We ought not to spurn our everlasting prize due to the power of the present aggravation. Our very shortcoming permits the power of Christ's resurrection to fortify us minute-by-minute.
Our inconveniences ("light affliction") ought not to lessen our confidence or frustrate us. We ought to understand that there is a reason for our anguish. Issues and human constraints have a few advantages.
First of all, they help us to remember Christ's languishing over us, they keep us from pride, they make us look past this short life, they demonstrate our confidence to other people, and they offer God the chance to display his power. We should view our difficulties as any open doors for Christ.
Our definitive expectation during any awful ailment, abuse, or torment is understanding that this life is not all that there is. There is life after our natural passing.
Realizing that we will reside perpetually with God in paradise without transgression and suffering assists us with living over the agony that we will endure in this life.
What Good Comes Out of Our Trials?
This second letter from Paul to the believers in Corinth also reminds us that although struggles come, we are not to give up hope. Our bodies are subject to sin and suffering, and God will never abandon us.
Though our bodies are perishable, we are to focus on what is priceless (Jesus in our hearts). Trials are opportunities to demonstrate Jesus' power and presence, so our responsibility is to let people see Christ through our lives.
Trouble produces patience and patience produces character (Romans 5:3-4, Romans 8:18; Job 23:10; 1 Peter 4:16). Unfortunately, many people become bitter instead of becoming better.
The trials that we face may be necessary for the Holy Spirit to transform the hardness of our hearts into gleaming gems for God's glory. What tool will the Holy Spirit need to use to work on us, a jeweler's hammer, a sledgehammer, or a jackhammer (Malachi 3:17)?
If we look at the world, we will be distressed. If we look at ourselves, we will be depressed. But if we look at Jesus, we will find rest. We should not ask for comfort, instead, we should ask to be comforted by our Lord. Trials help us to learn to fully rely on God.
Why Does This Matter?
When people see us go through trials, do they view it as a sign of weakness, a sign of instability, or the inability to cope? Do they view our trial as a sin manifesting itself? How should we portray ourselves during trials? Should others see our inner travailing, and should we hide our trials?
Do we ask others to help us pray? If not, we may not receive the answer or a blessing. If not, we may prevent others from receiving a blessing. If not, someone may not come to know Jesus as their personal Savior.
As stated earlier, our burdens ("light affliction") should not decrease our certainty or disappoint us. We should comprehend that there is an explanation in our agony. Issues and human limitations enjoy a couple of benefits.
As a matter of first importance, they assist us with recalling Christ's grieving over us, they keep us from pride, they make us look past this short life, they exhibit our certainty to others, and they offer God the opportunity to show his power. We should see our troubles as an entryway for someone to come to know Christ.
For further reading:
What to Do When Life Tests Our Faith
What Are Trials and Tribulations?
Photo Credit: ©iStock/Getty Images Plus/Fokusiert
---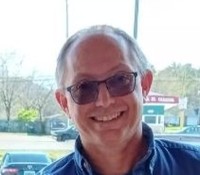 Chris Swanson answered the call into the ministry over 20 years ago. He has served as a Sunday School teacher, a youth director along with his wife, a music director, an associate pastor, and an interim pastor. He is a retired Navy Chief Hospital Corpsman with over 30 years of combined active and reserve service. You can check out his work here.
Related podcast:
The views and opinions expressed in this podcast are those of the speakers and do not necessarily reflect the views or positions of Salem Web Network and Salem Media Group.
Related video:
These verses serve as a source of renewal for the mind and restoration for the heart by reinforcing the notion that, while human weakness is inevitable, God's strength is always available to uplift, guide, and empower us.
Video stock video and music probided by SoundStripe
This article originally appeared on Christianity.com. For more faith-building resources, visit
Christianity.com.