How Do We Do as Paul Says and 'Be Joyful in Hope'?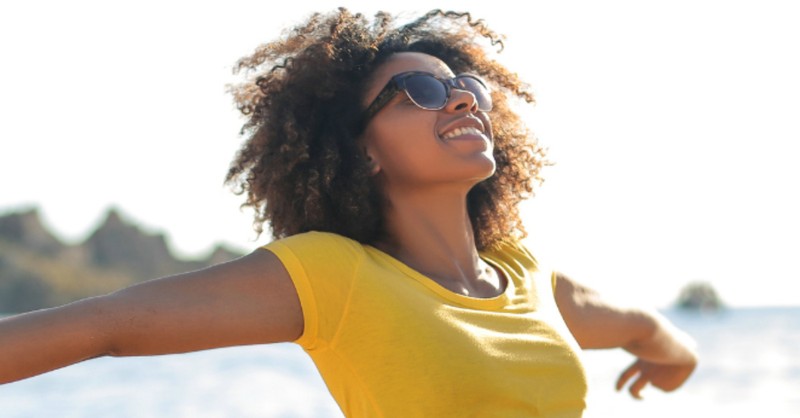 It can seem hard to find and hold onto hope when we're facing difficult circumstances. But the process of finding hope and staying hopeful can be easier when we take a joyful approach to hope. In a verse written by the apostle Paul, the Bible urges us to "be joyful in hope". Here's what that means, and how to be joyful in hope – including 3 enjoyable ways to put hope into action day by day.
Where in the Bible Does Paul Say "Be Joyful in Hope"?
In Romans 12:12, Paul encourages us to, "Be joyful in hope, patient in affliction, faithful in prayer." The context of this verse is the entire chapter of Romans 12, in which Paul contrasts the positivity of choosing faith with the negativity of conforming to our fallen world. Paul urges us to offer ourselves completely to God and renew our minds, so we can discover and fulfill God's will for our lives. Verse 12 is included in the section on how to put love in action. Paul is pointing out that when we choose to be joyful in hope and take action in the other ways he describes, God's love flows through our lives in ways that can bring much-needed positive change to our world.
What Does it Mean for Us to "Be Joyful in Hope"?
Being joyful in hope means choosing faith in every situation, trusting God because we're confident that our hope in him is real. "Now faith is confidence in what we hope for and assurance about what we do not see" Hebrews 11:1 declares. While we don't yet see what will happen in the future, we can hope for the best, and be confident in faith that God will do what's best for us as we trust him. No matter what circumstances we encounter in this fallen world, we can experience joy in hope, because joy is based on our relationships with the God who offers us hope. Happiness comes and goes as our circumstances change. Joy, however, is much more reliable. God makes it possible for us to experience joy in any circumstances, even in the most difficult situations we go through. When we choose to live in faith, we choose to live with joyful hope, looking forward to the possibilities of what God may choose to do as we trust him.
When Paul urges us to be joyful in hope, he also urges us to be patient in affliction and faithful in prayer. All three actions work together to strengthen our relationships with God. Choosing those actions shows that we're turning our attention beyond our circumstances to God, who has the power to use those circumstances for good purposes. "And we know that in all things God works for the good of those who love him, who have been called according to his purpose" Romans 8:28 assures us. It also helps us to be joyful in hope, patient when we're afflicted, and faithfully praying when we rest in Jesus' declaration in Matthew 11:30: "For my yoke is easy and my burden is light." Jesus is reassuring us that he will help us with whatever we need along our journeys of faith. Thankfully, we can celebrate the fact that we have a good God caring for us, and express our faith by trusting him in all circumstances.
3 Ways We Can Be Joyful in Hope
We can live out Paul's advice about joy and hope in several key ways. Here are 3 vital actions we can take to be joyful in hope:
1. Expect the best. Rather than worrying about the worst that can happen, we can expect God to bring us the best. God promises to give us hope in our future: "For I know the plans I have for you," declares the Lord, "plans to prosper you and not to harm you, plans to give you hope and a future." Let's take God at his word and believe that he plans the best for us. We're free to stop wasting time and energy worrying about worst-case scenarios. Instead, we can pray about our concerns for the future and ask God to intervene in those situations. Expecting the best outcomes by thinking hopefully about our future leads us to joy because we're focusing our minds on the source of joy, which is God. Isaiah 40:31 assures us that God will renew our strength when we place our hope in him: "but those who hope in the Lord will renew their strength. They will soar on wings like eagles; they will run and not grow weary, they will walk and not be faint."
2. Pray regularly. Communicating with God through prayer is an essential way to access both hope and joy. God promises in Jeremiah 29:13 that whenever we seek him wholeheartedly, we can see our hope become reality by finding him: "You will seek me and find me when you seek me with all your heart." We can also pray for joy in every circumstance, and doing so empowers us to experience joy in God's presence. Psalm 16:10 proclaims: "You make known to me the path of life; you will fill me with joy in your presence…". So, rather than pursuing happiness and being disappointed when our circumstances don't support it, we can pursue joy through prayer and count on finding it in God's presence. Being aware of God's presence with us – which happens through prayer – will fill our souls with both hope and joy.
3. Look forward to learning as our future unfolds. Day by day, we can choose to look forward to what God will do in our lives and what we can learn from those possibilities. We can experience more joy by expressing our curiosity in hopeful ways. My book Wake Up to Wonder explains research that shows a vital dimension of curiosity is "Joyful Exploration," in which people enjoy the learning and growth that happens from seeking new information and reflecting on the possibilities of it. Exploring the possibilities of God's work in our lives, while joyfully anticipating what we can learn from it, helps us stay focused on the hope God offers us. That way, we can see every day as a new adventure to enjoy with God. We can look forward to the wonder of what God will make possible for us – which is limitless. Ephesians 3:20 says that God "… is able to do immeasurably more than all we ask or imagine, according to his power that is at work within us." There is always something awe-inspiring to look forward to as we walk through each day with God!
Conclusion
Joy and hope work together. Both are blessings that come from a close relationship with God. When our troubles in this fallen world diminish our sense of either joy or hope, we can go to God for help. God will give us the joy and hope we need – in any circumstances – when we seek him wholeheartedly. Day by day, the possibilities are endless for what God can do in our lives. Every new day is a new opportunity to go on an adventure with our generous God, who wants us to enjoy hope along the way. So, we can be joyful in hope as we walk with God into our future!
Photo Credit: ©GettyImages/Merlas
---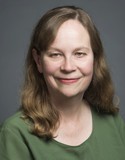 Whitney Hopler is the author of the Wake Up to Wonder book and the Wake Up to Wonder blog, which help people thrive through experiencing awe. She leads the communications work at George Mason University's Center for the Advancement of Well-Being. Whitney has served as a writer, editor, and website developer for leading media organizations, including Crosswalk.com, The Salvation Army USA's national publications, and Dotdash.com (where she produced a popular channel on angels and miracles). She has also written the young adult novel Dream Factory. Connect with Whitney on Twitter and Facebook.