How Does God Feel When We Wander?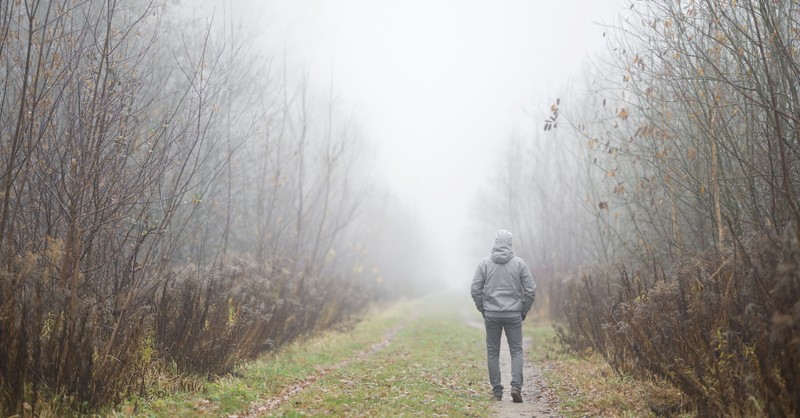 Brought to you by
During the declining reign of Jeroboam II of Israel, Hosea was called by God to prophesy to His people. Hosea was given instructions to marry a woman in sex work, and God told Hosea that the woman would be unfaithful. Hosea went on to marry Gomer.
Children were born, then as God had said, Gomer left Hosea to pursue her past life. However, at some point, Hosea finds her, redeems her, and brings her back home in reconciliation.
Hosea depicts God's persistent love to His people. The Book of Hosea demonstrates how the people of Israel were once close to God but then fall into sin.
And although they sinned, God still loved them, but judgment would come unto them. They would be punished for their disobedience. Yet there was mercy. Repentance would bring restoration.
The first three chapters discuss Hosea's wayward wife. Chapter 1 tells us of Hosea's wife and children. In chapter 2, we learn of their punishment and restoration. In chapter 3, Hosea is reconciled with his wife.
The remainder of the Book of Hosea is about God's wayward people. In chapter 4, God charges Israel for their sins. Chapter 5 through part of chapter 6, regards God's judgment against Israel. In the last part of chapter 6, God wants Israel's love.
Israel is described as a crooked bow in Chapter 7. Israel is told that it will reap the whirlwind in chapter 8. In chapter 9, Israel wanders aimlessly without God. In chapter 10, Hosea predicts punishment for the people of Israel.
Chapter 11 describes God's fatherly love. God invites His people to return to Him in chapter 12. And then in chapter 13, God expresses His anger with Israel. But we finally learn that repentance will bring restoration in chapter 14.
Seeking the Lord in Repentance
Hosea utilizes examples from fields and crops. He discusses a furrowed field and the ground that is prepared to get seeds. It is not, at this point, stony and hard. It has been deliberately arranged and accessible.
Are our lives prepared for God to work in them? We can furrow the hard ground of our souls by recognizing our wrongdoings and holding nothing back from God's pardoning and direction.
A wicked person earns deceptive wages, but the one who sows righteousness reaps a sure reward (Proverbs 11:18).
The Israelites confided in the untruth that military force could guard them. Believers today are capable of succumbing to lies.
The individuals who need to lead others off track frequently adhere to these guidelines for compelling lying: make it grand, keep it straightforward, and rehash it regularly.
Believers can abstain from succumbing to lies by asking: Am I accepting this because I might gain something personally from it? Am I limiting significant facts?
Does it go against an immediate order of Scripture? Are there any scriptural equals to the circumstance I am confronting that would enable me to realize what to accept?
No king is saved by the size of his army; no warrior escapes by his great strength (Psalm 33:16).
Hosea was telling the people of Israel that their fate would be like that of the city of Beth-arbel when it was attacked by Shalman.
Israel put its trust in military might as opposed to in God, and therefore, it would be decimated by military force. The king of Israel, who had driven the people into worshiping idols, would be the first to fall. Divine judgment is, at times, quick; however, it is in every case sure.
In the ninth year of Hoshea, the king of Assyria captured Samaria and deported the Israelites to Assyria. He settled them in Halah, in Gozan on the Habor River and in the towns of the Medes (2 Kings 17:6).
In King Hezekiah's fourth year, which was the seventh year of Hoshea son of Elah king of Israel, Shalmaneser king of Assyria marched against Samaria and laid siege to it. At the end of three years the Assyrians took it. So Samaria was captured in Hezekiah's sixth year, which was the ninth year of Hoshea king of Israel (2 Kings 18:9-10).
The people could come back to God by requesting that He remove their transgressions. The equivalent is valid for us: we can implore Hosea's supplication and realize our sins are pardoned on the grounds that Christ died for them on the cross (John 3:16).
God Pulls Us Back
Absolution starts when we see the ruinous tendency of transgression and the uselessness of existence without God. At that point, we should concede we cannot save ourselves; our lone expectation is in God's benevolence.
When we demand pardoning, we should realize that we do not merit it and along these lines cannot demand it. Our petition must be for God's adoration and benevolence, not for His judgment.
Even though we cannot demand absolution, we can be sure we have gotten it, since God is generous and cherishing and wants to reestablish us to Himself, similarly as He needed to reestablish Israel.
Who is a God like you, who pardons sin and forgives the transgression of the remnant of his inheritance? You do not stay angry forever but delight to show mercy. You will again have compassion on us; you will tread our sins underfoot and hurl all our iniquities into the depths of the sea (Micah 7:18-19).
"In that day," declares the Lord, "I will destroy your horses from among you and demolish your chariots. I will destroy the cities of your land and tear down all your strongholds. I will destroy your witchcraft and you will no longer cast spells. I will destroy your idols and your sacred stones from among you; you will no longer bow down to the work of your hands. I will uproot from among you your Asherah poles when I demolish your cities (Micah 5:10-14).
What Does This Mean?
Everyone needs to seek the Lord, those in government, parliament, and government officials of both city, state, and nation. People of our communities, our businesses, our churches, and even ourselves; we all need to seek the Lord.
for all have sinned and fall short of the glory of God, (Romans 3:23).
For what reason is it time to seek the Lord? Believers need to be urgent, in season and out of season. We all need to give heed to what they have heard.
The time for planting is passing us by and the time for harvest is ready but there are not enough workers in the field. The time that we have for seeking the Lord will soon end.
We must pay the most careful attention, therefore, to what we have heard, so that we do not drift away (Hebrews 2:1).
For he says, "In the time of my favor I heard you, and in the day of salvation I helped you." I tell you, now is the time of God's favor, now is the day of salvation (2 Corinthians 6:2).
Do not put off until tomorrow what needs to be done today, for tomorrow may never come.
For further reading:
Is There a Prayer for Repentance? How to Repent in Prayer
If I Am Saved, Do I Still Need to Repent?
What Does it Mean to Go 'From Saved to Sent'?
Photo Credit: ©iStock/Getty Images Plus/FotoDuets
---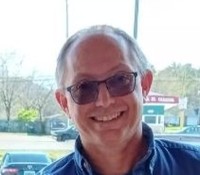 Chris Swanson answered the call into the ministry over 20 years ago. He has served as a Sunday School teacher, a youth director along with his wife, a music director, an associate pastor, and an interim pastor. He is a retired Navy Chief Hospital Corpsman with over 30 years of combined active and reserve service. You can check out his work here.
Related podcast:
The views and opinions expressed in this podcast are those of the speakers and do not necessarily reflect the views or positions of Salem Web Network and Salem Media Group.
Related video:
Jesus's presence is everywhere, but waiting is still part of prayer. Read more here.
Stock Footage & Music Courtesy of Soundstripe.com Thumbnail by Getty Images
This article originally appeared on Christianity.com. For more faith-building resources, visit
Christianity.com.