How to Biblically Celebrate New Life in the Spring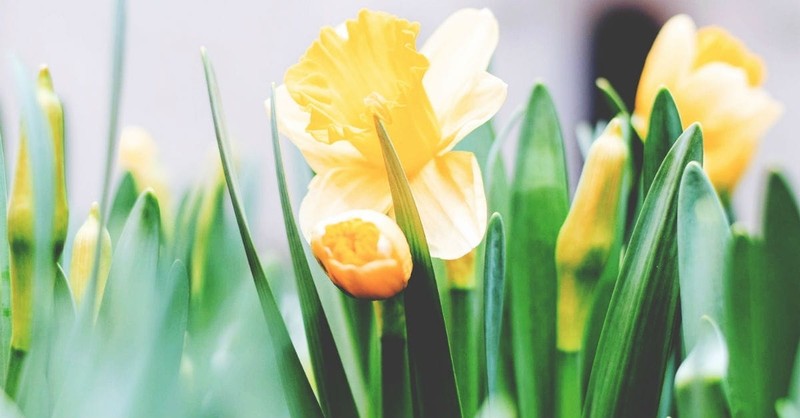 "Daffodils!!! Momma look! Daffodils!" These words have been ringing out loudly in our car the last few weeks from my little three year old son.
Last Fall, he and I planted 150 bulbs. I told him we would have to wait and then in a few months we would have a beautiful surprise! It was a lot of work. We have ground that is very rocky, and where it isn't rocky, it's clay. I was just hoping the gophers wouldn't steal our labors when we finally got them all in - and that those bulbs would actually deliver on what I'd promised!
He couldn't quite fathom "months" to wait for them to grow and so when he'd go look for some sign of life where we toiled, he was a bit unimpressed, for quite some time. When those bulbs eventually sprouted their little green tops about a month ago, I ran inside to get him and show him they were finally growing up. They didn't look like much. He wasn't that thrilled.
But once the driveway was lined with smiling yellow flowers that he helped plant, he was very proud and has been more than a little excited. And he also began loudly and urgently pointing out all the other daffodils along the roadside ever since, as if some how he knows and celebrates the work and waiting that went into those flowers too.
Our little daffodil planting taught him a small, but valuable lesson. Life is precious! It takes work and it takes patience.
O LORD, how many are Your works! In wisdom You have made them all; The earth is full of Your possessions. Psalm 104:24
Photo Courtesy: Unsplash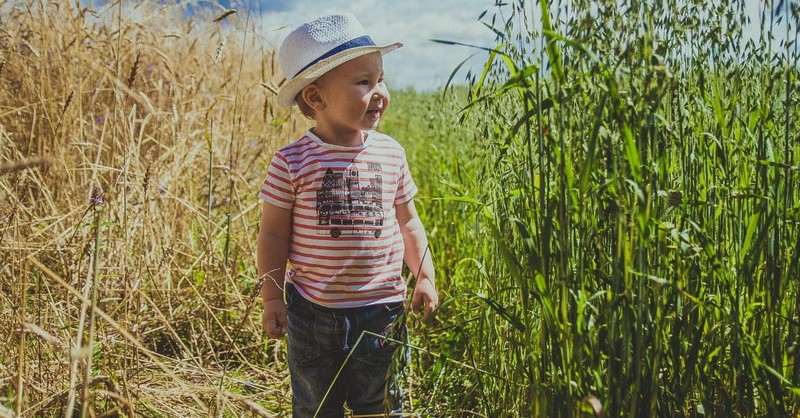 There's Something about Living Closer to the Earth
When we first moved to the country, I knew I wanted him to grow up enjoying the cycles of seasons and cultivating a gratitude for life. Our little country home has grown into a hobby homestead with fruit trees, chickens, a garden, and dairy goats. Quite the learning curve for city-grown parents, but an absolute joy to watch our boy thrive in this environment; definitely worth all the back aches and toil!
There has been something so beautiful and right about living closer to the earth. We get to watch God's handiwork and design unfold in ways that feed our gratitude and respect for His plans.
You open Your hand And satisfy the desire of every living thing. Psalm 145:16
Photo Courtesy: Pexels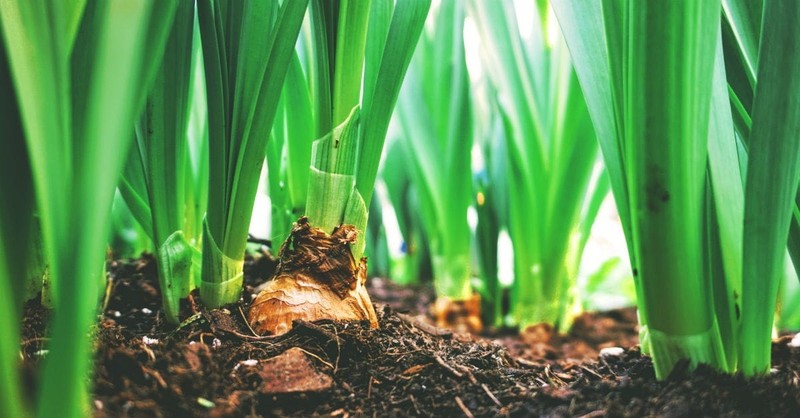 Spring: A Picture of God Creating New Life from Old
Through the Fall and Winter, we split wood to heat our home. The messy wood chips get loaded into the wheelbarrow and used as mulch around the fruit trees and in the garden. No waste. Just a nice, smooth system.
I clean out the chicken coop and goat shed, and load their business into a compost bin that feeds the garden in the Spring. Same goes for kitchen scraps and ash from the wood stove. God even provided the means to handle decay that makes way for healthy new growth. Seeds from last year's garden pop up, new life from the old. It all fits together so amazingly and makes me thankful for God's good provision and plan.
When the grass disappears, the new growth is seen,
And the herbs of the mountains are gathered in. -Proverbs 27:25
Photo Courtesy: Unsplash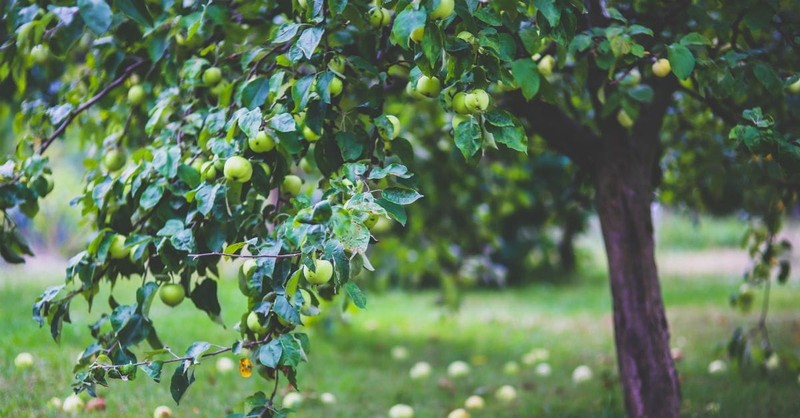 Seasons Remind Us to Be Thankful in Times of Lack
We also experience natural seasons of lack. We still buy apples from the grocery store as we only have one mature apple tree on our property (we are eagerly awaiting a harvest this year from our young fruit trees!), but for a while, our son didn't want to have anything to do with store bought apples. He didn't like the way they tasted. We all wait for the uniquely wonderful taste of tree ripened apples when they come in the Fall.
The chickens' bodies rest in Winter, so there's not an abundance of eggs. We enjoy tomatoes when we have them in the garden, but choose to only buy them in the grocery store if we need them for company dinners the rest of the year. So, when those tomatoes in the garden grow, we are especially thankful for them, more so than when we just bought everything from the store. (They also taste just heavenly!)
Photo Courtesy: Pexels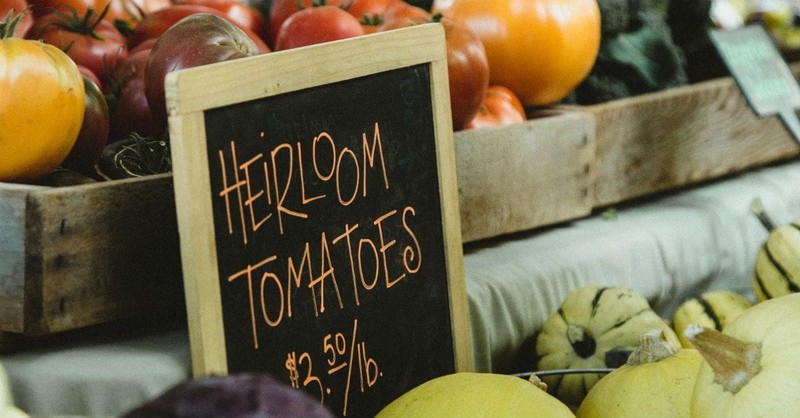 Spring Teaches Us Gratitude for Others
Surprisingly, we've also become more thankful for the grocery store and the whole rest of the agricultural system too! We don't have a ton of snow where we live, but we do get it, and when we do, our north facing slope becomes slick with ice. Ice that always slips me up as I carry food and water buckets down to the animals on the slippery driveway, food, water, and my feet going every which way if I'm not careful. Having to thaw the latches on the goat pen in the morning, with my bare hands in the freezing wind--yeah, this Southern California city girl doesn't know how Midwest farmers have provided for so much of the rest of the country all these years. And I had no idea how much gratitude and respect we should all have for them!
Photo Courtesy: Unsplash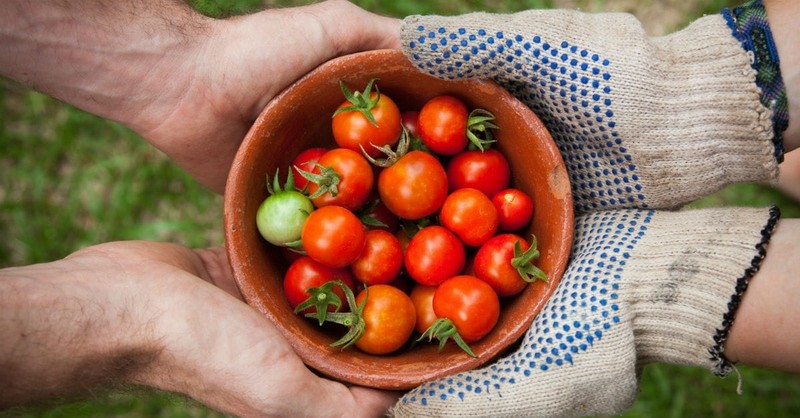 Spring Teaches Us to Count Our Blessings
So yes, we celebrate the new life God brings with the Spring! I am thrilled when the icy mornings pass! We are excited to count more eggs in our basket each morning as the daylight hours get longer. We expectantly ready the soil for enough warmth to plant those delicious tomatoes. And, count our blessings a little more dearly as we participate in the Lord's "old school" means of provision for His children.
She considers a field and buys it;
From her earnings she plants a vineyard.
She girds herself with strength
And makes her arms strong.
She senses that her gain is good.
-Proverbs 31:16-18
Photo Courtesy: Unsplash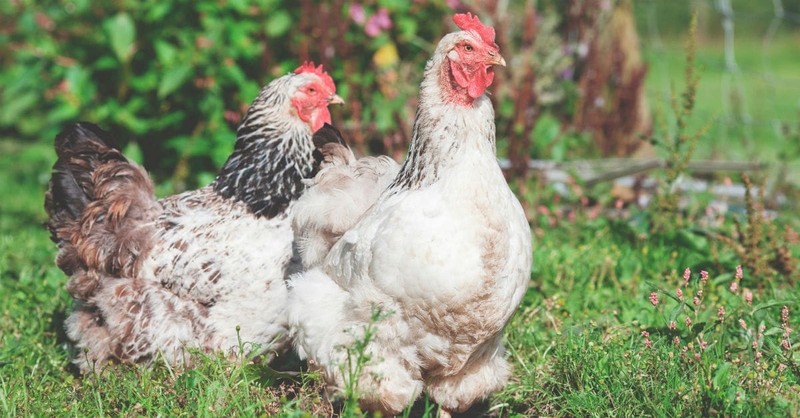 Living Closer to the Land Shows Us the Delicate Nature of Life
Living closer to the land has also made us more keenly connected to the delicate, precious nature of life. Thus far, our personal experience has been mostly joyous welcoming new life, and the casualties have been confined only to plants. But we've had more than one chicken fall sick, and you'd be surprised how upset one can get over a chicken. (I've currently come to the conclusion that chickens are drama queens. The moment they feel something isn't right, they just lay down and act like they are going to die. A day or two in the "chicken spa" has thus far set everyone right again, thankfully, but good grief! We've even come early from vacation for our chickens!)
Photo Courtesy: Unsplash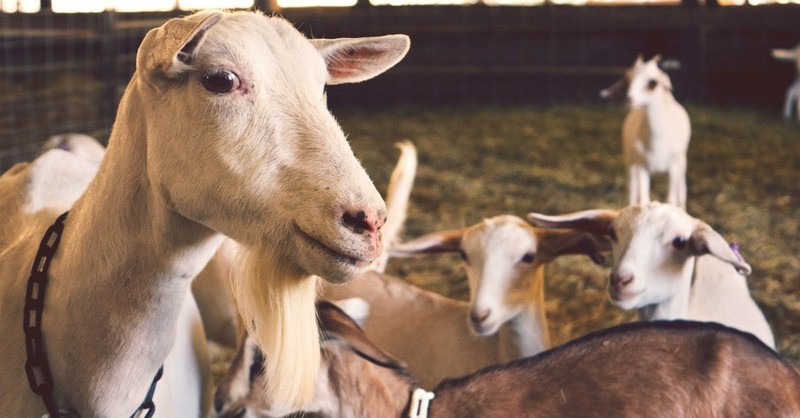 Spring Can Teach Us to Take Care of Others
We recently inherited a small herd of dairy goats. I have no clue what I am doing with dairy goats! I just knew I was going to try my hardest to provide the healthiest food as inexpensively as possible for our family and started researching dairy animals. My dream of a miniature jersey cow was too expensive, so when I settled on dairy goats, and a friend of a friend needed to rehome hers, I was suddenly taking oodles of trips down the mountain to Home Depot to get goat shed building supplies with the hubby. My wonderful man built their shed, we put up their fencing, and got our little goats. Then, the Lord sent some wonderful new friends into my life to teach me about taking care of them.
Photo Courtesy: Unsplash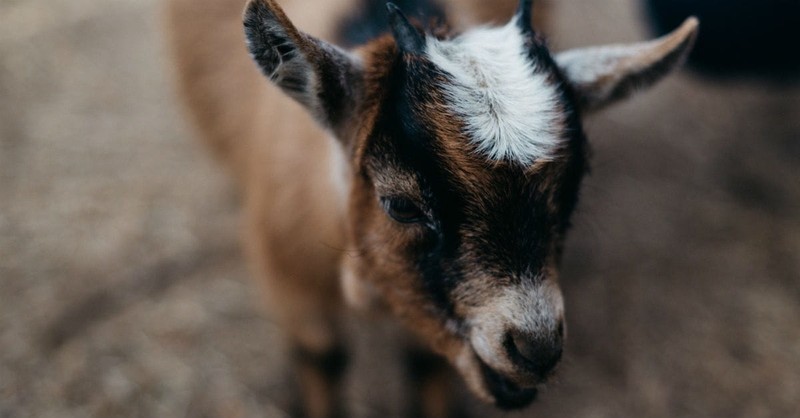 Spring Gives Us Lessons in Life and Death...
With dairy animals comes the joy of new life and babies, but also the loss of those precious small ones too. My friends are teaching me about goat midwifery. One of them is particularly skilled and might as well be a vet. They've had their losses and as we spoke about what they've learned, one of them shared about her first experience with goat premies. They lost some, and her daughter was utterly heartbroken. But when the vet came to check everyone over, he was completely amazed they had managed to save any of the premies. Her daughter then had a new perspective and was really proud of all the work and heart they'd put into saving the one that lived. It was a profound lesson on life and death.
Photo Courtesy: Unsplash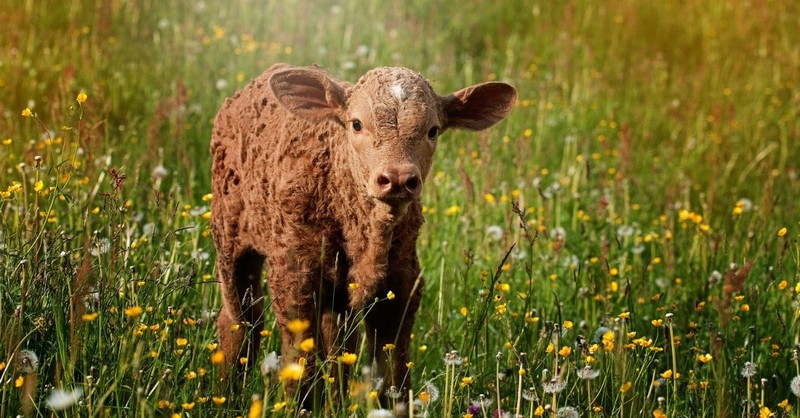 ...but Brings Us Closer to Birth in the Process
When I gave birth to my son, I'd only ever seen a cow give birth at a long distance away, in a field, on a dairy farm field trip in Kindergarten. Let me tell you, despite birth class, I'm just not thinking women should go into delivery with so little experience! I've sat at a number of deathbeds, but life coming into the world is something that seems starkly missing from our cultural experiences.
Photo Courtesy: Pexels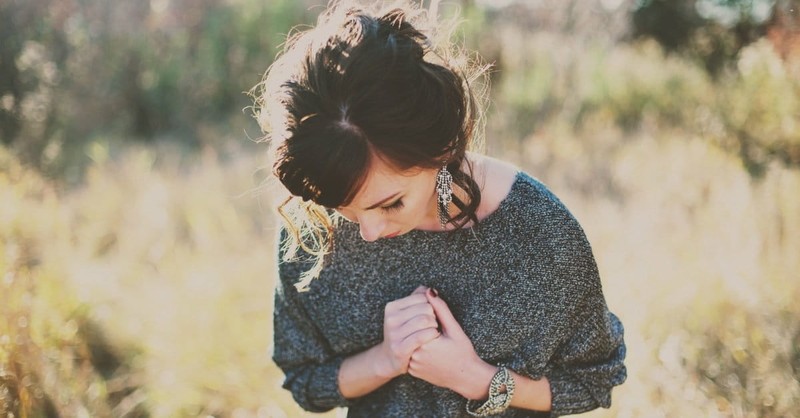 Life Made More Precious
I know a dear woman in her eighties that has never been at another person's deathbed because it was too uncomfortable. As she approaches her twilight years, this lack of familiarity with death is excessively frightening for her. I think the Lord meant for us to be more in touch with life and death. My hope is that our family can grow closer to these very real and normal parts of life, rather than allowing what is messy to be so uncomfortable that we separate ourselves from it. And I think that as we embrace the realities of life and death, life becomes all the more precious and something to celebrate.
Photo Courtesy: Unsplash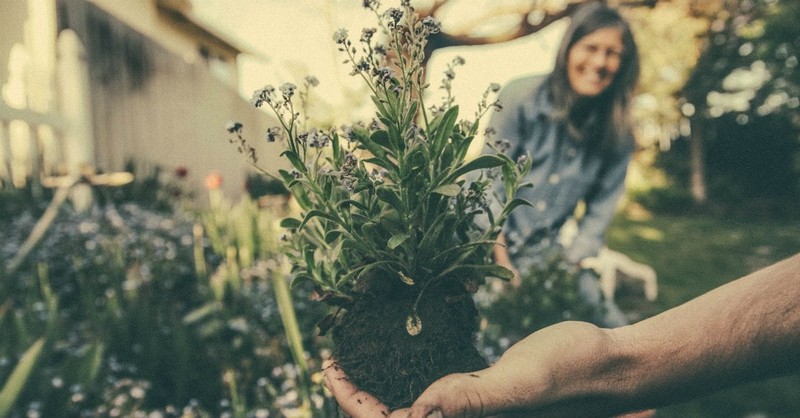 Biblically Celebrating New Life
When we look through the Bible, the Old Testament celebrations focused on life. There were celebrations of physical harvest like First Fruits and Pentecost, and there were celebrations of spiritual life like Passover (though this celebration bridges both the physical and spiritual) and Atonement. The Lord intendeds for His children to be a people who love, celebrate, and choose life!
As Spring warms your days, I hope you also find meaningful ways to Biblically celebrate the new life God brings to you both physically and spiritually.
…His favor is like a cloud with the spring rain. Proverbs 16:15
---
April Motl is a pastor's wife, mom, and women's ministry director. Visit www.MotlMinistries.org for more encouraging resources.
Photo Courtesy: Unsplash
---