How to Deal With the Anniversary Dates of Lost Loved Ones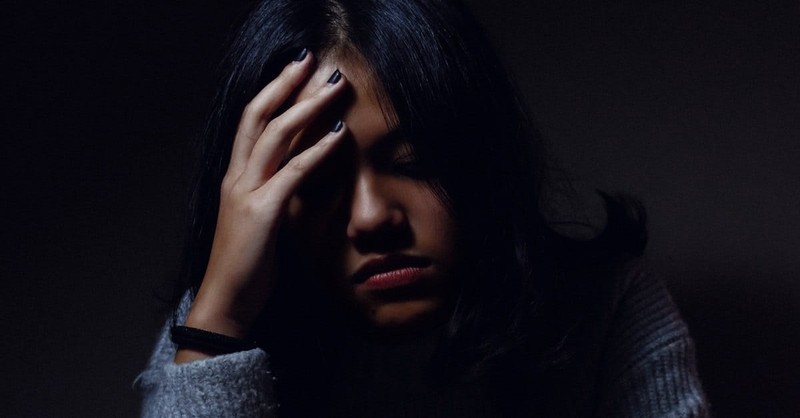 The day is coming closer. The day that you'll constantly think about your lost loved one. You wish you could somehow just fall asleep and wake up a couple of days after the fact.
Grief is hard enough to bear, but facing an anniversary date makes you nervous. It means you'll be reliving the whole thing again. 
You can't share how you feel because some people think you should be moving on, whatever that means.
Maybe there are things you can do to make it more tolerable. Some little things you could try. You don't have to dread those days. This is how to deal with the anniversary days of your lost loved one. 
Photo courtesy: Unsplash.com
What do we know about grief?
Through the many losses I've experienced, this is what I've learned about grief:
God is close to the broken hearted. Read Psalms 34:18. Even if you can't feel his presence, that doesn't mean he's absent. God is right there.
God did not want your loved one to die. It is not God's will that your loved one is dead. Death is the result of a fallen world. Some may tell you it was God's will. We know that God holds the keys to life and death. And because God is sovereign, he knows how many days each of us will live. But God doesn't say, "I think I'll take this one today."
No one knows how you feel. No two people grieve alike. Even those in the same family grieve differently. People know you are sad, that's pretty obvious. If they have experienced loss, they know how that feels. But no one knows exactly how you feel. Only you know that.
Photo courtesy: Pexels.com
Grief is hard and anniversary dates can be excruciating.
You're hanging onto the side of the boat for dear life, and suddenly, the whole boat lunges forward and you almost lose your grip. Every time you feel yourself slipping, somehow you find the strength to hang on a little longer. But you also feel like you could let go any second. This is grief.
Then comes the anniversary dates which intensify everything. Whether we're talking about your loved one's birthday, the day you first met, or the day you lost your loved one. Anniversary dates suck the life right out of you.
Some people have caring friends who will drop them a note, or give them a call on an anniversary date. I know someone who received flowers each month for the whole first year, following the death of her baby.
Her house was filled with fragrance which lingered, just like her grief.
Photo courtesy: ©Thinkstock/Highwaystarz-Photography
Will everyone forget my loved one?
We have to be careful about some of the things we believe. One griever was afraid their loved one would be forgotten. That thought alone brings so much pain into a heart already broken. 
There are some people who find it hard to talk about the person who died. They are afraid to even mention his/her name for fear they will hurt you. The truth is, you are already hurting. And bringing up their name actually makes you feel a little better.
You long to talk about them; they are always on your mind. You will soon realize that grief is not something people readily share in. Grief is a solitary journey, one we have to take alone.
But just because your loved one is not uppermost in the minds of others doesn't matter. You can still think about them all you want. And when the anniversary date creeps up, you can decide to celebrate them.
Photo courtesy: ©Thinkstock/itsxtian
Celebrate your loved one.
We can make a conscious decision to focus on all we shared with our loved ones instead of only dwelling on all we've lost. This doesn't happen in the very beginning, but it will come.
You can be creative as you think of ways to celebrate this person who meant the world to you. Each anniversary date can be a time you look forward to, instead of a day you endure, praying it will soon end.
In my son's house, when it's his precious daughter's birthday, they still have a birthday cake even though she is in heaven. And everyone shares memories of her short 14-month life. The day she was born will always be important to them. 
Photo courtesy: ©Thinkstock/PhotoBylove
Do something your loved one liked to do.
A counselor listened as a father shared his grief over losing his son. They had made plans to build a boat and take a trip down the river.
"So what happened with that dream?" the counselor asked, leaning forward.
"I guess the dream died when he did," the father replied.
"What if you still made the boat and took the trip yourself?"
The father thought about it long and hard. Wanting to alleviate the empty feeling in his heart, he decided to do it.
It took months to complete the project. At first, it was excruciating, but eventually he started looking forward to working on their dream. He felt close to his son with every step he took. And when he actually was on the water in that boat, he felt peace and realized the whole experience was necessary for the healing that took place.
Photo courtesy: Pexels.com
Find someone to share the day with.
When an anniversary date is approaching, the griever begins dreading the day, even before it's here. Be proactive. Make plans for the day and let anticipation replace the dread you used to feel.
In Ecclesiastes 4:9 -10, it talks about how two are better than one. Why not let someone share in your sorrow? It is a privilege to bear one another's burdens.
Read 2 Corinthians 1:3-4. The whole picture of comfort is something God came up with. He comforts us so we can pass it on. We're not to be reservoirs of God's comfort, but instead, channels.
Photo courtesy: ©Thinkstock/monkeybusinessimages
Take some alone time.
Maybe you want to be alone on an anniversary date. That's perfectly fine too. 
I sat in my mother's rocking chair we had bought her just months before. Her sudden death shocked us all. Forty-three is way too young.
I'd sit in that black chair with the gold trim just thinking about her for hours. I was sad, but that was okay. How can a person who loses a loved one NOT be sad? It's impossible.
Losing a loved one changes you forever. Our grief is a gift to the one we've lost. It's a statement that they mattered to us, and they always will. Don't let anyone take your gift away.
Photo courtesy: ©Thinkstock/Pra-chid
Write your loved one a letter.
When my sister disappeared, we knew she had died. I had so many feelings stuffed inside me.
A counselor said to me, "I want you to write three letters to your sister. And I want you to wait a couple weeks between each one. It's important that you write them by hand, no typing."
How could this possibly help?
My first letter to Peggy was full of anger. I was angry she didn't tell us sooner what she was going through. Angry that she was gone. Just so angry.
My second letter had less anger in it, but it was still heavy. Tears fell with each line I wrote.
By my third letter, I was overwhelmed with sadness. I literally wrote my heart out. And may I tell you, it did help.
Through the years, I have picked up a pen and written her again and again. She wasn't just my sister, she was my friend.
Photo courtesy: ©Thinkstock/Siri Stafford
Look at your mementos.
In a wooden box on my dresser sit some cards I have received through the years. I have a card from Lois, my Bible teacher. I have another card my sister gave me, many years ago.
Attached to my file cabinet is a handmade card, 8 inches by 12 inches with two handprints. One is my granddaughter, Ruthie, who was 23 months at the time her sister died. And next to it, smeared, is the handprint of Livie, our 14-month old granddaughter up in heaven. I love this card so much. At first, it was painful, but months later, I remember putting it up and it has given me joy every day since.
Photo courtesy: ©Thinkstock/monkeybusinessimages
We will be reunited one day.
My loved ones knew the Lord personally, so one day I will see them again. I picture them up in heaven with a veil between us. One day the veil will be lifted, and we will be reunited.
One day we will no longer miss the ones we miss. There will be no more tears, no more sorrow. We will see them with our own eyes. And hold onto them for quite a while.
Photo courtesy: ©Thinkstock/Cloud-Mine-Amsterdam
Feel his comforting presence.
Let God comfort you. Find those who will let you talk about your loved one.
And as far as your loss. Please know, I am very sorry.
Father God, I bring this reader before you. Lord, you see how they are missing their precious loved one. I pray that you comfort their aching heart. God, draw them close and whisper to them how you will be what they need, as they miss their loved one. Encircle them with your everlasting arms. Father, you know what it is to lose someone you love.You lost your precious Son. Provide what each person needs, I pray this in your Son's precious and Holy name. Amen.
Anne Peterson is a poet, a speaker, and a published author of 14 books, including her memoir, Broken: A story of abuse, survival, and hope. She has also written a poetry book for those in grief, Droplets. And a series of three books which are poetic talks with God, entitled, He Whispers. All are available on Amazon. You can find Anne on her website, Facebook, Twitter, Google Plus, and Pinterest. You can also read her articles on Medium.
Click here if you'd like to sign up for Anne's new eBook: Helping Someone in Grief: 17 things you should know.
Photo courtesy: ©Thinkstock/Wavebreakmedia
---