How to Develop Character that Leads You Closer to God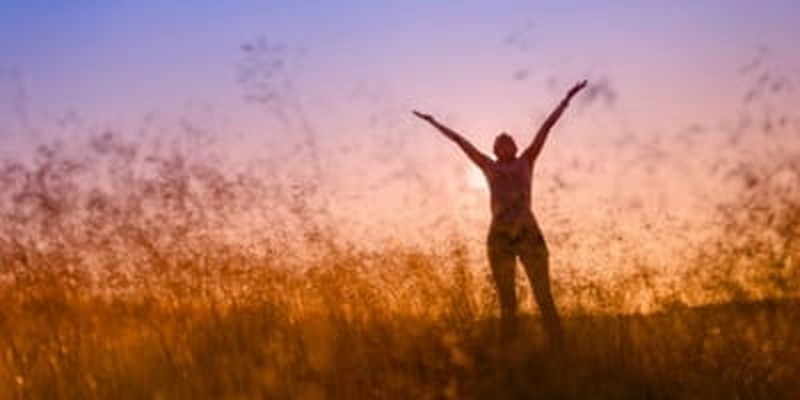 Editor's Note: The following is a report on the practical applications of Helen Cepero's new book Christ-Shaped Character: Choosing Love, Faith and Hope (InterVarsity Press, 2014).
The Bible describes three key virtues that lead people closer to God: faith, hope, and love. The more you pursue those virtues, the more you'll develop a stronger character, so that every day you can grow closer to God. Putting faith, hope, and love into action in your life will help you become more like the part of God who came to Earth to show us how to live: Jesus Christ.
Here's how you can develop character that leads you closer to God:
Choose to live as God's beloved. Receive the complete and unconditional love God is offering you. You don't have to do anything to earn God's love or worry that anything you do will cause you to lose his love. So, secure in that knowledge, focus on being a loving person rather than on doing certain things to try to influence how God feels about you. Whenever your actions are formed out of your inner critic's voice, you're moving away from God and his love. But whenever you respond to God's love by letting it inspire your actions, you're moving closer to your identity as God's beloved. Know that you are worthy in God's eyes and safe in God's presence.
Receive other people through compassionate hospitality. As you build loving relationships with other people, you'll encounter the Holy Spirit working between you, drawing you all closer to God as you grow closer to each other. Focus on listening to people well, by creating an atmosphere of safety and mutual respect without judging or making assumptions, and listening for understanding rather than debating topics. Be intentional about reaching out to people who are different from you (economically, racially, generationally, etc.) and those who are often marginalized in society (such as disabled people, immigrants, and the elderly). Seek to simply be with others even more than trying to do something for them. Enjoy their company and get to know them well.
Forgive as you are forgiven and learn to love the unlovable. Let your gratitude for how God has forgiven you for your sins inspire you to obey his command to forgive other people who sin against you. Ask God to teach you whatever he wants you to learn from the pain you experience when others hurt you, and then offer that pain to God as an act of worship, trusting him to guide you through the healing process. Remind yourself regularly that you're just as prone as anyone else to make mistakes in this fallen world, so you must rely on God's grace just as much as others do. Let that reality humble you and motivate you to renew your relationships with loving words and actions. Do all you can each day to reconcile yourself with God and the other people whom he has made, pursuing peaceful and loving relationships as far as it depends on you to do so.
Follow Jesus rather than your own desires. Jesus invites you to follow him on a journey of faith in which he leads you to leave your known experiences, security, and expectations behind for the adventures he has for you. Consider what specific ways you're longing for more in your life with God right now. Then ask God to show you how you can respond to those longings by pursuing God in new ways. Be willing to take whatever risks God leads you to take and make whatever sacrifices God leads you to make to live and grow to the fullest. Come to know, love, and follow Jesus as your friend, learning to see people and situations from his perspective. Then, over time, your desires will reflect God's desires for you.
Find strength in weakness by embracing vulnerability. Be willing to say "yes" to whatever God wants you to experience in life – even the most challenging circumstances – so you can be transformed into the kind of person he wants you to become. Let go of anything that is interfering with your ability to be vulnerable, such as your desires for security, esteem, affection, power, and control. Then choose to trust God to give you whatever is best for you.
Live with integrity and sustain a life of commitment. Aim to live with integrity between your beliefs and practices, so your faith is fully reflected in what you say and do. Ask God to show you where he is inviting you to participate in his ongoing redemptive work in the world; then join him there. Practice abiding prayer, in which you connect with Jesus and invite His Spirit to flow throughout your life. Pray for the ability to go through your daily routines with a sense of God's purposes for your life, giving your best effort to everything you do to fulfill those purposes. Respond with obedience to what you read in the Bible, seeking God's guidance through his Word and putting your faith into action when you sense God leading you to do something.
Pay attention to what God is doing in your life. Build regular breaks into your busy schedule of daily responsibilities so you won't miss what God is currently doing in your life. Ask the Holy Spirit to give you the wisdom to discern what matters most, and then base your priorities and decisions on that every day so you can focus on what God wants you to focus on. Pray for the ability to break free whatever distracts you from God. Whenever you notice a sign of God's work in your life, express your gratitude to him, and you'll start to notice even more of what he is doing.
See the blessing of God-given possibilities. Live in hope by looking for the potential for good in each person and situation you encounter. Fight the fear of scarcity by believing in the abundance that Jesus promises and freely using your resources (such as time, money, and energy) to serve him.
Trust Jesus as you improvise in life. Jesus will often work in unexpected ways in your life. So always be willing to set aside your plans to respond to Jesus if he surprises you. Be open and available to play your unique role in the great story of God's work in the world by trusting Jesus to lead you forward constantly – even when he leads you beyond your own understanding. Practice spiritual disciplines (like prayer and Bible reading) regularly to strengthen your ability to trust Jesus no matter what.
Adapted from Christ-Shaped Character: Choosing Love, Faith, and Hope, copyright 2014 by Helen Cepero. Published by IVP Books, a division of InterVarsity Press, Downers Grove, Ill., www.ivpress.com.
Helen Cepero (M.Div., North Park Seminary) trains spiritual directors at the C. John Weborg Center for Spiritual Direction at North Park Seminary and is co-program director of the Spiritual Direction Formation Program at the Journey Center in Santa Rosa, California. She is a spiritual director for the Academy for Missional Wisdom, and a consultant with the Transformational Listening Center. She is an adjunct instructor at North Park Theological Seminary and Multnomah School of the Bible. A frequent retreat leader, she is ordained in the Evangelical Covenant Church. She is the author of Journaling as a Spiritual Practice. She and her husband, Max, live in Anchorage, Alaska.
Whitney Hopler, who has served as a Crosswalk.com contributing writer for many years, is author of the Christian novel Dream Factory, which is set during Hollywood's golden age. Her Twitter handle is @WhitneyHopler.
Publication date: May 8, 2014