How to Invite God to Fill the Holes in Your Life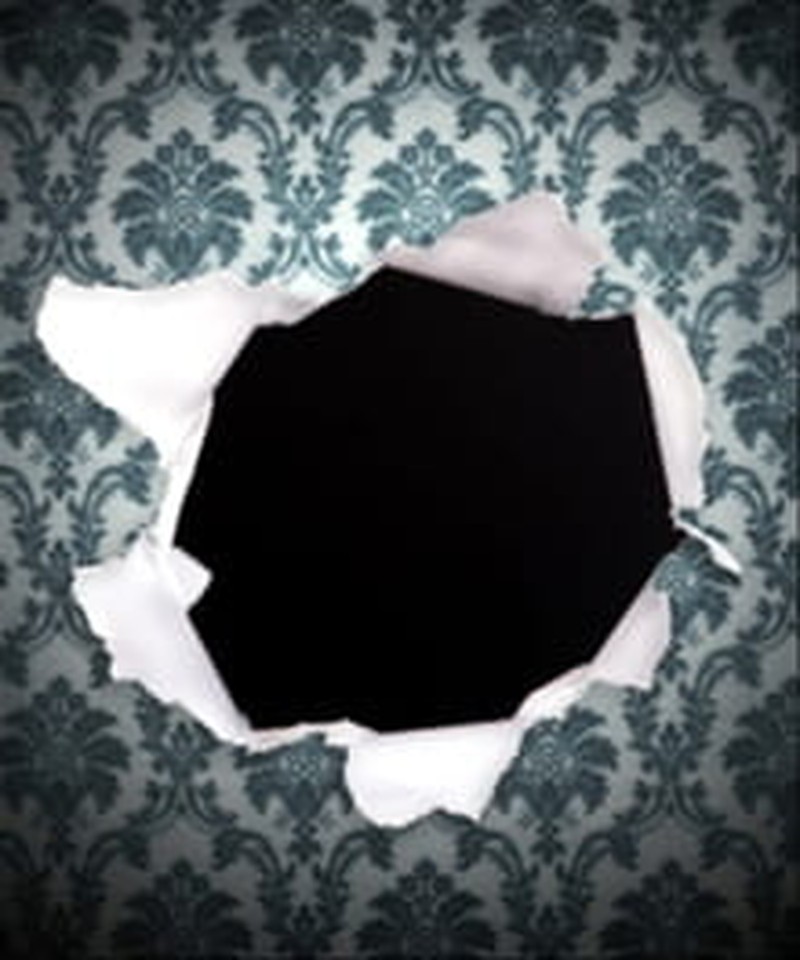 Editor's note: The following is a report on the practical applications of Lisa Whittle's book Whole: An Honest Look at the Holes in Your Life – and How to Let God Fill Them (Barna Books, 2011).
In this fallen world, everyone has holes that are punched into the fabric of their lives by painful past experiences, creating voids in their souls. If you haven't yet invited God to heal your holes, they can limit your life and prevent you from reaching your God-given potential.
God doesn't want you to have holes; He wants you to be whole: full of the power to fulfill all of His great purposes for you. So here's how you can invite God to fill the holes in your life:
Look into the hole of religion. Religion that doesn't reflect the reality of who Jesus is can leave you with holes that point you to rituals and rules as ends in themselves rather than as ways to express your faith in Jesus. When you have religious holes in your soul, you may struggle with guilt or pretense, mistakenly thinking that Jesus won't really love you because of your sin, or that you constantly have to impress Him in order to approach Him. You may fail to trust Jesus because of holes you've suffered from people in the church who have betrayed your trust, and you don't distinguish between sinful people and Jesus, who never sins. Your belief in Jesus won't lead to any real change in your life because it will escape through the holes in your soul before you can put it into action.
Heal the holes from religion. Stop trying to earn God's love through performing religious duties, and instead embrace the unconditional love that He offers you. Ask God to help you become more aware of His constant presence with you. Make a habit of relying on God's power working through you to live faithfully; not your own limited efforts. When you face the reality of dealing with sinful people in the church, allow them to be human and realize you need God's grace just as much as they do. Trust that when you pray about how to relate to difficult people, God's love will cover each situation and work it out for the best. When you let God's grace flow through you other people, you represent Jesus well to them, and God can then use you to powerfully influence their lives. You can grow constantly closer to God and become the person God wants you to become once the religious holes in your life are filled.
Look into the holes from roles. While it's fine to enjoy the various roles that God gives you to fulfill in life -- from your personal roles (like spouse, parent, or friend) to your professional role in your chosen occupation – if you define yourself by those roles, you'll get holes in your soul. Your identity as a person should come only from your relationship with God through Jesus; only that can truly fulfill you. Your roles can enrich your life, but only your relationship with God can actually change your life in the ways that matter most. Your roles, while important, are temporary. But your identity as God's beloved child is eternal. Even if all of your roles get taken away, nothing can ever separate you from God's love for you as one of His children.
Heal the holes from roles. Realize that your relationship with God is all that ultimately matters in your life – and it's enough, even if you don't fulfill any other role in life than simply a person whom God loves. So make a conscious decision every day not to let your roles define you, even though you enjoy them. Don't cling to your roles, but humbly realize that you may lose them at any time and still be okay. Invest the best of your time and energy into growing your relationship with God, since that's what's most important in your life. Derive your sense of personal worth from your knowledge of God's great love for you.
Look into the holes from past experiences. Distinguish between your experiences and your story: Your experiences are just what life circumstances you've gone through, but your story is the journey that you and Jesus have taken together in your life. Painful past experiences may punch holes in your soul, if you let the pain they've left you with hold you back from fulfilling God's purposes for you. Past experiences may limit your life and potential, unless you invite God to fill the holes that they have left within you.
Heal the holes from past experiences. Look past the pain of the painful experiences you've gone through so you can learn the valuable lessons that God wants you to learn from them. Realize that no experience is a failure if it helped you get to know God better. Understand what success means from God's perspective: drawing closer to God in the effort to serve Him. Use that definition (instead of the world's definition of success) to consider your past experiences from God's perspective and see how worthwhile they really were. Keep in mind that knowing God is the greatest experience you can ever have, so whenever an experience teaches you something more about God, it's a blessing. Also recognize that the story of how God has helped you overcome your past painful experiences is an incredibly valuable one that has the power to inspire other people.
Desire God more than anyone or anything else in life. You can heal from any type of holes in your soul when you come to the end of yourself, realize that none of your own efforts will be enough to heal you, and choose to rely fully on God for the healing you need. Make your relationship with God your top priority in life, and center everything else around it. Ask God to heal all of the holes in your soul and invite Him to transform every part of your life. Trust that God will fill you up with His power every day as you wholeheartedly pursue a closer relationship with Him.
Adapted from Whole: An Honest Look at the Holes in Your Life – and How to Let God Fill Them, copyright 2011 by Lisa Whittle. Published by Barna Books, a division of Tyndale House Publishers, Wheaton, Ill., http://tyndale.com/web/barnabooks/.
Lisa Whittle is an author, speaker, and ministry leader who lives in North Carolina. A former pastor's daughter, Lisa has a passion for speaking bold truth to the church. Her books include The 7 Hardest Things God Asks a Woman to Do (Shepherd Press, 2006), and Behind Those Eyes: What's Really Going on Inside the Souls of Women (Thomas Nelson, 2008). Visit her on the web at: www.lisawhittle.com.
Whitney Hopler is a freelance writer and editor who serves as both a Crosswalk.com contributing writer and the editor of About.com's site on angels and miracles (http://angels.about.com/). Contact Whitney at: angels.guide@about.com to send in a true story of an angelic encounter or a miraculous experience like an answered prayer.