How to Let All You Do Be Done in Love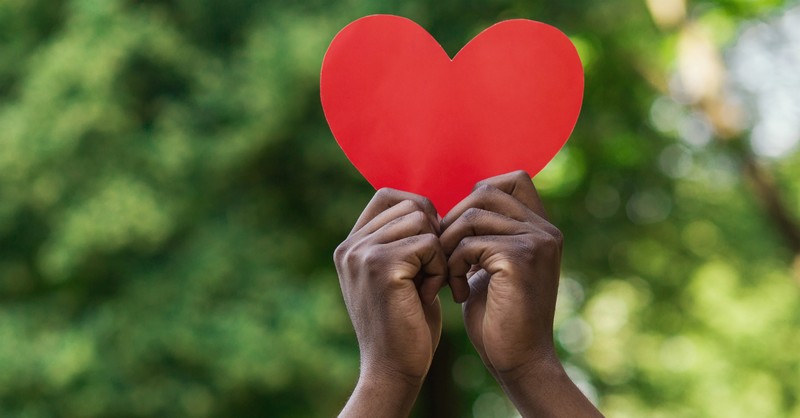 Love. It's a word that can mean so many things. We can say: "I love God," "I love my mom," and "I love spaghetti and meatballs," and mean all three. The biblical idea of love is also multifaceted, but--unlike in the English language--there were different Greek words to express the nuances of different kinds of love.
Why Is Paul's Meaning Behind, 'Let All That You Do Be Done in Love'? (1 Cor. 16:14)
The unconditional love of God for us which the indwelling Holy Spirit empowers us to show back to God and toward others is called agape love. This is the kind of love Paul is talking about at the end of his first letter to the Corinthians when he says: "Let all you do be done in love" (1 Corinthians 16:14). In the lengthy letter, Paul has been giving the believers many instructions for how to live in the world as Christians and how to handle many thorny issues they have been facing, and now he is summing up before signing off with his own expression of love: "My love be with you all in Christ Jesus. Amen" (1 Corinthians 16:24).
What Else Does the Bible Say about Love, Loving Others, and Loving Service?
The command to love has often been used to sum up Christian teaching, such as when someone tried to trap Jesus by quizzing him: "Which is the greatest commandment in the law?" (Matthew 22:36). Jesus didn't skip a beat, simply saying: "You shall love the Lord your God with all your heart and with all your soul and with all your mind. This is the great and first commandment. And a second is like it: You shall love your neighbor as yourself. On these two commandments depend all the Law and the Prophets" (Matthew 22:37-40).
Earlier in his letter to the Corinthians, Paul has spent an entire chapter showing them the "still more excellent way" (1 Corinthians 12:31) of love. Paul details what love is in chapter 13, which is often read at weddings but has an application on every day of a Christian's life: "Love is patient and kind; love does not envy or boast; it is not arrogant or rude. It does not insist on its own way; it is not irritable or resentful; it does not rejoice at wrongdoing, but rejoices with the truth. Love bears all things, believes all things, hopes all things, endures all things. Love never ends" (1 Corinthians 13:4-8).
Paul makes the crucial point that it's pointless and even harmful to do even good things without love: "If I speak in the tongues of men or of angels, but do not have love, I am only a resounding gong or a clanging cymbal. If I have the gift of prophecy and can fathom all mysteries and all knowledge, and if I have a faith that can move mountains, but do not have love, I am nothing. If I give all I possess to the poor and give over my body to hardship that I may boast, but do not have love, I gain nothing." Elsewhere, Paul says succinctly: "The only thing that counts is faith expressing itself through love" (Galatians 5:16 NIV).
What Does it Look Like to Let All We Do Be Done in Love?
As a fruit of the indwelling Holy Spirit, love is something that God grows in such a way that it can lend supernatural motivation and power to our everyday actions and interactions. But what does this look like practically?
Anchor yourself in the love of God.
1 John 4:19 reminds us that "we love because He first loved us." This is not simply a nice idea or a historical happening, but a real, moment-by-moment reality in which we live and by which we are empowered. We can "know and rely on the love God has for us" because "God is love. Whoever lives in love lives in God, and God in them" (1 John 4:16). It is in the atmosphere of God's love that we are filled up and enabled to love Him back and love others, giving freely what we have been freely given. Love is the core of the Gospel, and it never loses relevance in our lives. As J.I. Packer said: "We never move on from the gospel; we move on in the Gospel."
When seeking to grow in any other way, always combine it with love.
In any discussion of virtues in the Bible, love is always nearby and involved. As Paul said in 1 Corinthians, doing anything without love being part of it is hollow and pointless. In Colossians 3:12-13, Paul tells the believers to put the virtues of compassion, kindness, humility, meekness, patience, forbearance, and forgiveness, but he cannot finish the discussion without bringing love into the picture: "And above all these put on love, which binds everything together in perfect harmony" (Colossians 3:14). If you're seeking to develop any Christians character quality in your life, it will be enhanced if you also "earnestly pursue love" (1 Corinthians 14:) at the same time.
Recognize your responsibility to make God's love tangible.
1 John reminds us that "no one has ever seen God; but if we love one another, God lives in us and his love is made complete in us" (1 John 4:12). What a wonderful responsibility and calling! Jesus says: "Just as I have loved you, you also are to love one another. By this all people will know that you are my disciples, if you have love for one another" (John 13:34-35). Love is--or should be--the identifying mark of a believer, for a believer has been filled up with such an abundant supply of the love of God that he or she cannot help but overflow and share this love with others.
Press into love when tempted to fear.
As we go through life, we will face many difficult circumstances and much uncertainty. Yet we believe that fear has no place in the life of the believer, since, "There is no fear in love. But perfect love drives out fear" (1 John 4:18). Fear is nothing to be ashamed about--it is a natural response to recognizing our smallness when the world feels chaotic--but it is also an invitation to live into Paul's prayer: "May the Lord direct your hearts into God's love and Christ's perseverance" (2 Thessalonians 3:5). Though the world may seem chaotic, we use our Spirit-empowered eyes to see that "in Him we live and move and have our being" (Acts 17:28).
If we feel tempted to fear, we can use that as an opportunity to shift gears, recognizing what is already true and living as if we believe it: "For you did not receive the spirit of slavery to fall back into fear, but you have received the Spirit of adoption as sons, by whom we cry, 'Abba, Father!'" And what is the Spirit of adoption? In a word: love. "See what kind of love the Father has given to us, that we should be called the children of God; and so we are...Beloved, we are God's children now, and what we will be has not yet appeared; but we know that when he appears we shall be like him, because we shall see him as he is."
Because of God's incredible which has been and continues to be lavished on us, we can overflow with that same love. This love can undergird all the actions of a believer, showing the world what God is like. This love is a haven for us that casts out fear, empowers us to do hard things, and fills life with rich relational meaning both now and for eternity!
Photo credit: ©GettyImages/Prostock-Studio
---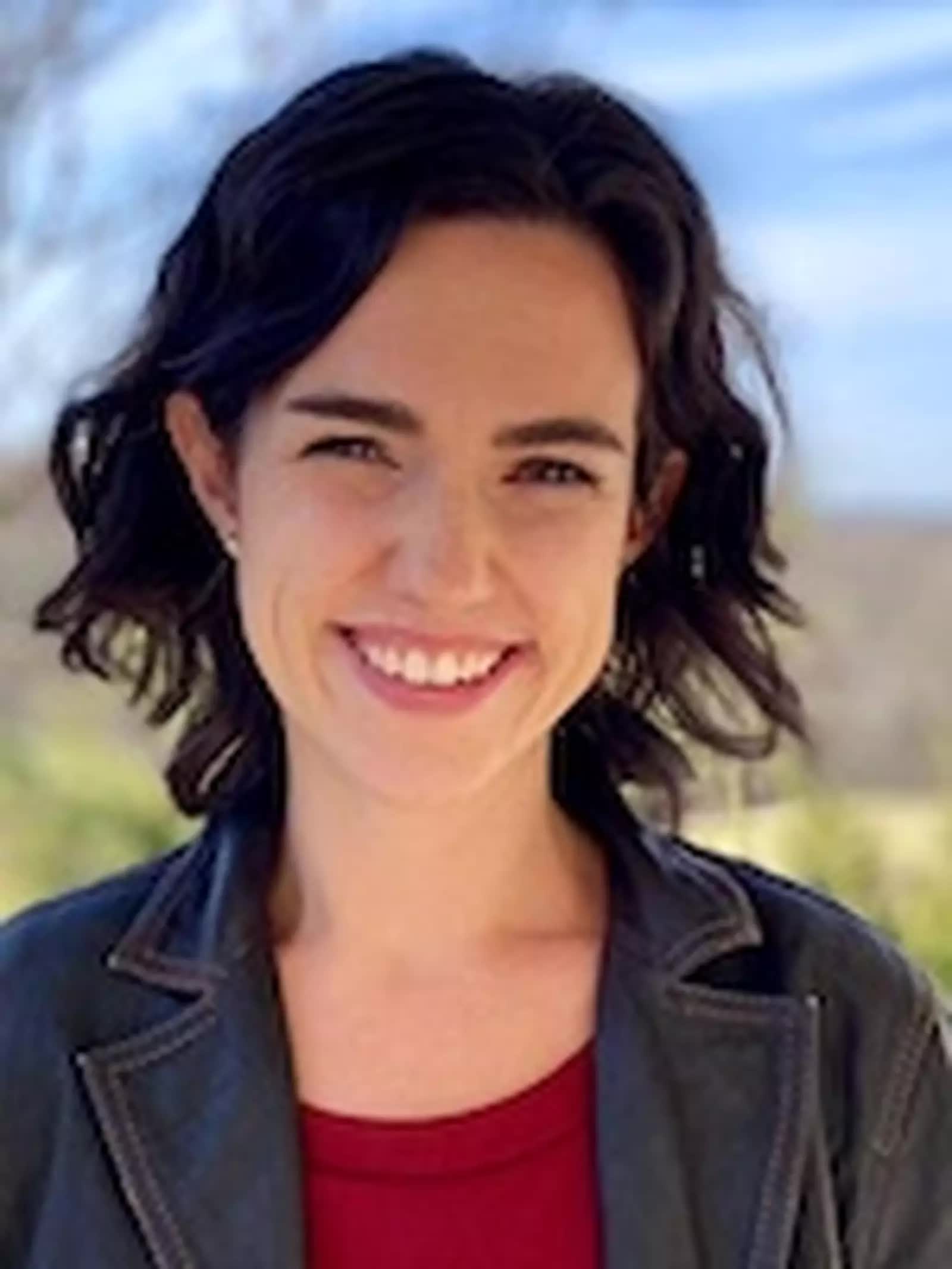 Jessica Udall holds a Bachelor of Science degree in Bible and a Master of Arts degree in Intercultural Studies. She is currently pursuing a PhD in Intercultural Studies and writes on the Christian life and intercultural communication at lovingthestrangerblog.com.
---
This article is part of our larger resource library of popular Bible verse phrases and quotes. We want to provide easy to read articles that answer your questions about the meaning, origin, and history of specific verses within Scripture's context. It is our hope that these will help you better understand the meaning and purpose of God's Word in relation to your life today.
"Be Still and Know that I Am God"
"Pray Without Ceasing"
"Fearfully and Wonderfully Made"
"All Things Work Together for Good"
"Do Not Fear"