How to Love One Another... Even Other Christians
Whitney Hopler

2008

10 Jun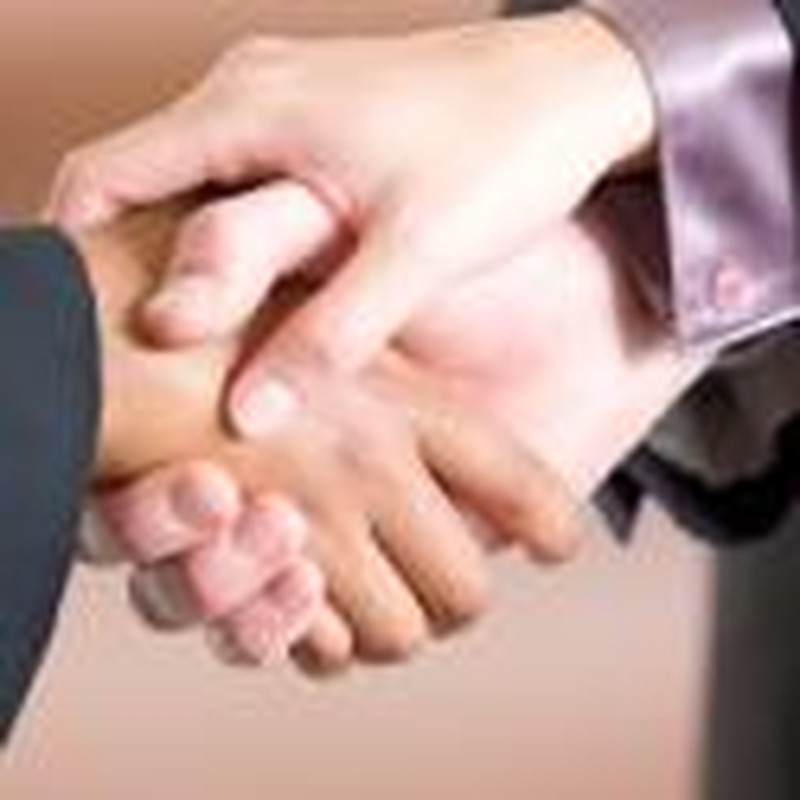 Editor's Note: The following is a report on the practical applications of Gerald L. Sittser's book, Love One Another: Becoming the Church Jesus Longs For, (InterVarsity Press).
His extroverted personality annoys you. She seems too quiet. He favors a liturgical worship style, while you like a contemporary one. Her political views are too liberal for your conservative taste. Sound like any of the people at your church?
You may dislike them or disagree with them, but their commitment to Christ makes them your spiritual brothers and sisters. If you fail to reach out to them in love as Christ calls you to, then your fractured relationships will do great damage to all involved. But if you take Christ's command to love them seriously, that love will become a powerful force for good – both in your church, and in the watching world.
Here's how you can learn to love other Christians – no matter what:
Remember what God intends the church to be. The church should be a foretaste of what heaven will be like, with many vastly different people unified in their diversity by their love for Jesus Christ. It should be such a loving community that it's an incarnation of Christ's own sacrificial love. Realize that differences are normal and healthy; it's simply how you respond that tests whether or not you're willing to love. Keep God's desire for the church to be a loving community in mind. Don't settle for less, as far as it depends on you.
Welcome one another. Be willing to embrace people as they really are, rather than as you wish they would be. Remember that God doesn't play favorites; He generously loves all people, and hopes that you will, too. Don't reserve your love only for those who love you back, or who are similar to you in personality, religious conviction, interests, background, social status, economic level, race, culture, etc. Ask God to help you accept all people as equally important because they've been made in His image. When you interact with people, acknowledge them, show appreciation for their accomplishments, express affection for them, and say something that blesses them. Look for the best in people and overlook the worst whenever you can.
Be subject to one another. Surrender yourself to God and ask Him to show you how to do His will in circumstances that are less than ideal. Instead of waiting for people and situations to conform to your wishes (which is futile), invite God to use difficult people and situations to transform you according to His wishes – into someone who's more like Christ. Rather than insisting on pursuing your own agenda or protecting your own rights, trust God to do what's best for you in challenging circumstances.
Forbear one another. Let your gratitude for how often God has shown forbearance to you – loving you despite your many sins, mistakes, and weaknesses – motivate you to give other people the room to be who they are, despite all their imperfections. Remember that we're all works in progress. Ask God to give you the humility, patience, grace, and humor you need to accept people without judging them, and to encourage them to be themselves around you. Keep in mind that, while Christians need to stand for essential beliefs such as Christ's divinity, there's plenty of room for different ways of expressing faith. Rather than trying to change people who bother you, pray for them and trust God to change them in the best ways and at the best times. Don't deny people opportunities to serve simply because they have flaws. Accept and affirm the valuable contributions that imperfect people make through Christian service. Be willing to listen respectfully to people who don't share your point of view on an issue, yet still share faith in Christ. Allow yourself to learn from their perspectives.
Forgive one another. Since God has forgiven you, He expects you to forgive others, with His help. Don't wait until you feel like forgiving people who've hurt you; you likely never will. Instead, decide to forgive, and your feelings will eventually follow as God changes your heart through the forgiveness process. Understand that forgiveness doesn't mean excusing wrong behavior. It simply means that you're entrusting the situation to God. Even if the people who've wronged you don't apologize and repent, choose to forgive them anyway, knowing that by doing so you'll be giving God the gift of your obedience and freeing yourself from the poison of bitterness.
Confess sin to and pray for one another. Regularly own up to the reality of your sin, and confess it to God and other Christians. Listen when other Christians confess their sins to you. Let the knowledge that you're all desperately in need of God's grace draw you closer together. Embrace the mercy, forgiveness, and hope that God offers you. Pray for each other's concerns, seeking healing for your brokenness. Rather than praying only for certain people who seem more worthy than others, be generous with your prayers – willing to intercede for anyone.
Serve one another. Follow Christ's example by counting others better than yourself and seeking their welfare. Be willing to serve however God leads you, whether or not the opportunities He urges you to take make use of your gifts. Simplify your life so you have enough time to make service a regular part of your schedule. Allocate a regular place in your budget for generous financial giving. Develop the talents God has given you so you'll be able to use them well when you're faced with opportunities to use them in service work. And check your motives: Make sure you're serving out of a desire to love God back for loving you, rather than to try to prove something to yourself or others or to get something from the people you serve.
Encourage one another. Ask God to help you live with integrity so you can encourage others with a good example of what faith in action looks like. Carefully consider the impact of your attitudes and actions on other people; strive to be positive. Reach out to discouraged people in creative ways, such as by writing them cards or letters, or inviting them to meals at your home. Catch people doing something right, and let them know that you've noticed and appreciate their efforts. Whenever you spend time with your friends, do all you can to encourage each other.
Comfort one another. Suffering can unite people in powerful ways because it reveals their common need for God. Divisions and conflicts often appear trivial in the face of suffering. Make room in your life for broken and grieving people. Whenever you encounter someone who has suffered a loss, think and pray about what you can do to help: from providing child care, meals, or job training, to simply listening to them share their stories. Don't minimize, exaggerate, or trivialize grief. Instead, point grieving people to the source of real hope – Christ – and let your shared hope in Him draw you closer to each other.
Bear one another's burdens. Accept the reality of that following God's call to bear other's burdens will be costly, inconvenient, and disruptive. Ask God to help you do so anyway. Be available and flexible for when He leads you to help bear someone's burden. Seek to help burdened people take responsibility for their problems and get back on their feet, rather than fostering dependence on you. Hold them accountable for their attitudes and actions while providing the support they need to grow. Realize that it's not possible for you to help everyone you know who needs help; God only expects you to help the people He leads you help – and only in the specific ways He guides you to help them. Pray for discernment about who you should help, and how. Combine a sympathetic attitude with good judgment. As you help others, keep in mind that you're not superior to them. When someone helps you, remember that you're not inferior to them. Realize that everyone needs help at various times. Let your shared experiences of helping and being helped deepen your love for the fellow believers around you.
Stir up one another. It's dangerous to get complacent about your faith. Get out of your comfort zone and help other people get out of theirs. Do all you can to inspire and challenge others to follow the Holy Spirit's lead each day and take creative action in the specific directions the Spirit leads them. Meet with other Christians regularly and talk with them often about what's most important to them, and why. Invest your time, money, or talents in some of their causes. Let go of an attachment to the familiar, the past, a desire to control, or anything else that stands in the way of pursuing something new that God is calling you to pursue.
Admonish one another. Be willing to confront, challenge, and correct Christians who are living in disobedience to God's commands. But always do so with the goal of helping them restore their intimacy with God. Never admonish someone out of spite. Instead, let love motivate you to want the best for them and be concerned about their welfare. When you admonish someone, do so privately, positively (aiming to solve the problem), and prayerfully (as God leads you).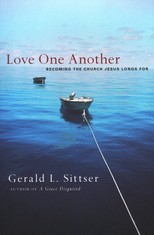 Adapted from Love One Another: Becoming the Church Jesus Longs For, copyright Gerald L. Sittser. Published by InterVarsity Press, Downers Grove, Ill., www.ivpress.com.
Gerald L. Sittser (Ph.D., University of Chicago) is professor of theology at Whitworth University in Spokane, Washington. He is the author of The Adventure, A Cautious Patriotism, A Grace Disguised, The Will of God as a Way of Life and When God Doesn't Answer Your Prayer. He has also written many book reviews and articles. He speaks frequently at churches, college campuses, and scholarly and Christian conferences. Sittser has won numerous awards and honors including a Gold Medallion Award from the Evangelical Christian Publishers Association for his book When God Doesn't Answer Your Prayer.