How to See God's Light in Times of Darkness
Sarah Frazer

Crosswalk.com Contributing Writer

Updated

Jul 26, 2021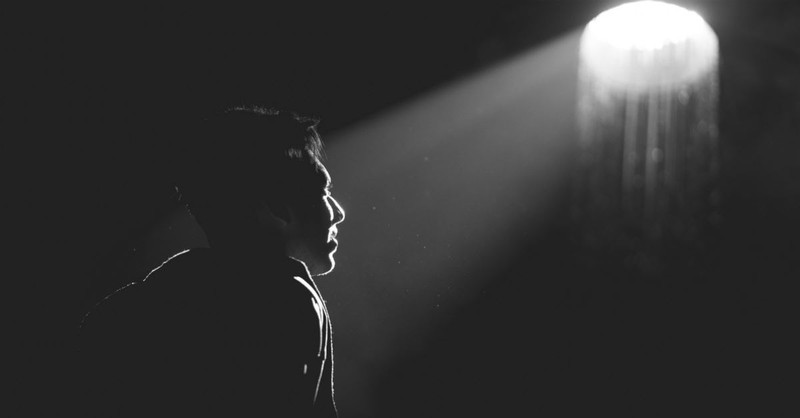 The moment I knew I needed help was when I was laying in bed one night and I realized I was crying. My life on the outside looked so great. Every dream I had ever imagined had come true. I had a husband, children, a nice house, and was able to stay at home with my little ones. Why were tears pooling at the corner of my eyes? It was then I realized the darkness of depression had found me and it wasn't my fault. In fact, after visits with doctors, I was able to regulate my hormones and brain chemistry with medication. Yes, I was a Christian, had faith in God, and still needed medication.
As the weeks, months, and years went by God used that time (and other times) of darkness to reveal a very real truth: He was found in the darkness. Maybe because I had grown up in church and was taught at a very early age that God was "the Light of the World" I couldn't see how God would be in the darkness. For me, darkness was associated with sin. If we had "dark hearts" it was because we were sinners. God couldn't live in darkness because that represented sin. If I felt dark depression, it was somehow my fault. That was the message my little girl heart heard. It wasn't necessarily overtly taught, but the enemy used the very truth that "God is light" to discourage me when I faced the real-life threat of depression.
It was like the darkness was suffocating me and I wouldn't live through the night. However, the night did end. Morning came – but sometimes our sadness follows us into the morning light. Think of all the verses in the Bible that talk about "God is our light" and you can understand how I would believe God had abandoned me in my darkness. How could God be good, even here? Surely God's goodness was only for those who live in His light. What about me? What about this darkness? Was God good here? So, if our God is one of light, how could he be found in the darkness as well? Let's take a look at those scriptures to help us see God is indeed good in our darkness.
God Is Familiar with the Dark
Genesis 1:3 says God created the light first. Before the sun, moon, stars, and plants God created light. It was the brightness of His own light He created. Only, let's look back to Genesis 1:1-2. What does it say? "In the beginning God created the heavens and the earth. Now the earth was formless and empty, darkness was over the surface of the deep, and the Spirit of God was hovering over the waters." Don't miss where God lived before creation. He lived in the darkness. The Spirit of God "hovered" over the darkness. This Hebrew word is also translated as "moved" and it means to "shake, flutter, or to relax." God lived, dwelled, relaxed in the darkness. God created light, but God also dwelt in the darkness. It is the darkness God lived before creation. God isn't afraid of the dark. God isn't afraid of our darkness. From the beginning God created something "good" for us - and that includes the darkness. His goodness can be seen even in the hard moments because God is Creator and nothing He creates is bad.
God's Promises Shine Through the Darkness
In Genesis 15 we read how God made a covenant with Abraham. In this promise, God was going to send a Savior through the lineage of Abraham. At the time Abraham was childless. How could God promise such things? Abraham falls asleep and it says that "in the darkness" God appeared to him. God accepted Abraham's sacrifice and made Himself known to this man "in the darkness." Sometimes we wonder how God will fulfill His promises to us, but what if the darkness is the answer? What if in the season of heartache, you find God the only one faithful? During a season of intense loneliness, I found God to be closer and dearer than any earthly friend. And this is where His goodness shines forth in the dark. Who He is and what He promises often comes to light in seasons of darkness.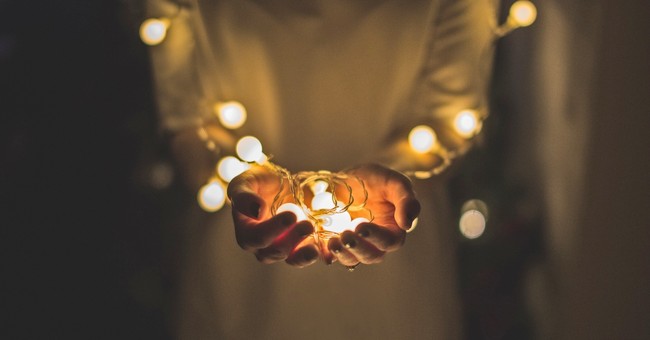 Photo Credit: ©Unsplash/Josh Boot
God's Presence Is with Us in the Darkness
One of my favorite Psalms is Psalm 139. In this song by King David, we read how God has known us, seen us, and directed our paths from the time we lived in our mother's womb. In verses eleven and twelve he writes, "If I say, "Surely the darkness will hide me and the light become night around me, even the darkness will not be dark to you; the night will shine like the day, for darkness is as light to you." Don't miss those phrases there! The darkness is not dark to God and the darkness is not the absence of light for God. For us, we have a hard time seeing in the dark, but God says the way to find Him is sometimes at night. When I struggled with the deepest depression, nighttime was so hard for me. I couldn't see or understand truth in my deep despair, but God isn't thwarted by our fears. No matter where we find ourselves – God is there. His presence follows us into the darkness. And in His presence, we see His goodness.
God Will Bring Us Out of the Darkness
The verse which shifted my heart during that season was Micah 7:8. The prophet Micah is lamenting to God about the destitution of Israel, but towards the end of the book he makes a bold statement. He says, "Do not gloat over me, my enemy! Though I have fallen, I will rise! Though I sit in darkness, the Lord will be my light." Do you realize God sits with you in the darkness? His presence is there and not only that, He doesn't leave us in the darkness. Micah 7:18-19 says, "Who is a God like you, who pardons sin and forgives the transgression of the remnant of his inheritance? You do not stay angry forever but delight to show mercy. You will again have compassion on us; you will tread our sins underfoot." You see God doesn't leave us in the dark because Light has come. How will he "tread our sins underfoot?" He will forgive us and bring us out of the darkness with Jesus!
Turn on the news, scroll through social media, or just take a look at the prayer sheet from your church. It seems everywhere we turn, people need hope. Isaiah's listeners needed hope. They were scared of the enemies and were frightened. But Isaiah says in Isaiah 9:2: "The people who walked in darkness have seen a great light; those who dwelt in a land of deep darkness, on them has light shone." He goes on to say He will destroy their enemies and will break their chains. Finally, we see a description of this Child who is the Promised Hope for everyone. "Wonderful, Counselor, Mighty God, Everlasting Father, Prince of Peace." Jesus is all of the things we need as we sit in darkness. I love the final phrase in Isaiah 9:7. It says: "The zeal of the Lord of hosts will do this." God will do it. It is a promise!
3 Ways to See God's Goodness in Dark Times
A light to shine into our dark world full of sin. Jesus, who came to earth to show us the Father, is the Light of the World. Here are three ways I've found God's goodness during the darkest of depression:
1. Physical, real, support. I've stopped closing myself off from people in my life when I feel depressed. I've talked with my husband, my mom, and even some friends about my depression. When I feel overwhelmed, or am having a bad day, I know I can text, call, or talk to one of them. Even if they just pray for me, it helps.
2. Listening to music. I pick "depression" music and play it when I feel alone, afraid, or depressed. They are songs full of hope and promise. Not shallow songs, but deep, meaningful songs to help through times of darkness.
3. Truth. The biggest way to fight the darkness is with truth. Sometimes you just need a little truth to get you through. The truth doesn't feel real at the moment, but that's ok. Living with depression can still be beautiful. In sadness, we can find hope because we can find Him.
For You will light my lamp; The Lord my God will enlighten my darkness. Psalm 18:28
You can download free truth cards if you go here and enter your email! They are beautiful cards you can print off, laminate, or print on card stock. Cut them out and place them around your house, in your purse, or by your nightstand. Remember God's goodness in your darkness today.
Related Resource: Listen to our FREE podcast, Teach Us to Pray with Christina Patterson. You can find all the episodes on LifeAudio.com. Listen to our episode on desperate prayers right now:
Photo Credit: ©Unsplash/Ahmed Hasan
---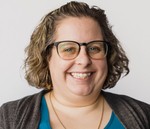 Sarah E. Frazer is a writer, Bible study mentor, wife of Jason, and mother of five. With a background in missionary work, Sarah encourages the weary woman to find peace in Jesus. She is a regular contributor to the Proverbs 31 First 5 app writing team as well as a featured writer for Crosswalk.com. Her favorite place to hang out is Instagram at @sarah_e_frazer.
LISTEN: Being Complete in Jesus (Understanding Matthew 5:21-48)
Hearing Jesus is a devotional journey through the gospels, where we explore the teachings of Jesus chapter by chapter. If you're seeking to live a life that reflects God's, this podcast is for you.
The views and opinions expressed in this podcast are those of the speakers and do not necessarily reflect the views or positions of Salem Web Network and Salem Media Group.
WATCH: 10 Sins Christians Downplay (and Why They're So Destructive)
Stock Footage & Music Courtesy of Soundstripe.com Thumbnail by Getty Images