How to Step Out in Faith to Help Change the World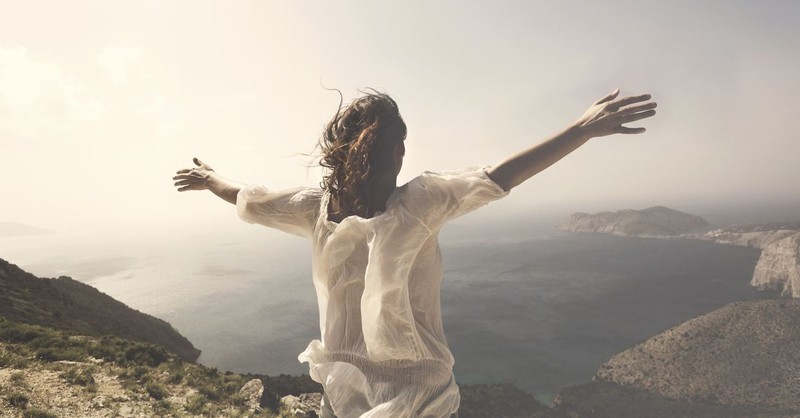 The pervasive problems of our broken world – from poverty to crime – can seem overwhelming. But God can and does use individual people to help solve the world's problems. You are part of the miracle that God is looking for to help change the world. If you make yourself available to God, He will work through your life in miraculous ways to bring healing and hope to people in need.
What Does Stepping Out in Faith Mean?
It all starts with taking the step of faith involved in saying "yes" when God calls you to follow Him. Stepping out to do what seems impossible can be scary – like trying to walk on water – but God will help you keep walking because everything is possible for Him.
When we back away from dependence, we are not living by faith. We need to be willing to attempt things big enough that unless God steps in, we are sure to fail. Faith is like jumping out of an airplane at fifteen thousand feet. If God doesn't catch you, you will fall and crash. But how do you know unless you jump? This is the kind of faith and dependence He is looking for in our lives. Remember the prayer of Jabez in 1 Chronicles 4:10: "Jabez cried out to the God of Israel, 'Oh, that you would bless me and enlarge my territory! Let your hand be with me, and keep me from harm so that I will be free from pain.' And God granted his request."
Jabez was greatly blessed by God because he didn't let obstacles become larger than his faith. He knew the character of God and that He loved to bless. We, too, are made for destiny. We have a God-inspired desire to impact our world. Created for something bigger than ourselves, we are designed to touch a lost world. We long to make an impact on our land for eternity, whether it is where we work, live or minister.
What step of faith is God asking you to take today? Will you put everything into His almighty hands, adjust your life to what you are praying for, and step out by faith in whatever way He leads? When you do this, you become dependent in His dependable hands. He is waiting for your invitation to enlarge your faith.
9 Ways You Can Start Stepping Out in Faith:
Start by simply finding a need you can help meet close to home.
Look around your local community and notice problems that especially bother you and motivate you to want to do something to help solve. Pray about those problems, asking God to direct you to the one He most wants you to deal with right now. Once you've identified a specific cause, plan a simple way to start working on it. Among the many possibilities: babysitting for a single mom in your neighborhood, mowing the lawn of a local elderly person, giving rides to the grocery store or medical appointments to someone you know who doesn't have a car, mentoring a student in need, volunteering at a local homeless shelter or hospital, or participating in a local food bank drive.
Look for needs you can help meet throughout the world.
Look beyond your local community to the greater world and consider what needs God may be leading you to help meet there. Research an area of injustice that makes you particularly upset – from hunger to sex trafficking – and ask God to guide you to specific ways you can take action to help alleviate that injustice, such as by supporting charities that are working for that same cause or contacting legislators to work for law changes that relate to your cause.
Keep your motives in check.
When you think you sense God leading you to serve in a specific way, check your motives by asking who it will help, who will receive glory, and why you believe you should do it. Then spend some time studying the Bible to see if your desires line up with what God's Word says about God's love compelling you to serve others. Afterward, if you feel at peace, move forward boldly to use your influence and initiate positive change.
Trust God to give you whatever you need to do the work He calls you to do.
God will provide what you need to accomplish whatever tasks He wants you to perform. Trust Him to do so one day at a time. Since God's provision comes after you start walking in faith, go ahead and keep taking steps of faith, expecting God to give you everything you need along the way.
Incorporate service into your life.
Be assured that God won't call you to serve others at the expense of other areas of your life; He will help you develop a habit of serving others in ways that fit well into your other commitments (such as to your family and your job). Make your goal simply being faithful in your particular season of life, and ask God to show you what that looks like. Determine which activities are and aren't priorities for you. Then evaluate and eliminate the current activities that don't contribute to what matters most to you. Also be sure to make time regularly to unwind and recharge by doing activities you personally enjoy; that will help strengthen you so you can keep serving others well.
Consider how you might partner with others to serve together.
Contact other people in your community (from other churches to government agencies) that are working for the same cause you're working for and figure out how you can best work together.
Walk with confidence.
Place your confidence in what God can do for you, rather than in what you can do for God. Stay focused on God and His unlimited power instead of on yourself and your own limited efforts; remember that anything is possible with God. Don't let feelings of guilt, shame, brokenness, fear, insecurity, and regret over your sin make you feel unworthy to serve others as God leads you. Instead, make a habit of confessing and repenting of your sin so you can walk confidently with the forgiveness and grace that God will give you when you do. Remember that God loves you completely, and that no one other than God should decide your value. Also keep in mind that the only qualification you need to serve others is an ability to love God and other people.
Expect to be blessed yourself when you answer God's call to bless others.
God – who is a loving father, not a harsh taskmaster – notices and appreciates your efforts to serve people in need. God will bless you while He is blessing other people through your work serving them. When you serve others, you can learn to: stand firm and steady, stop complaining, remember God's goodness, get a better perspective, stop feeling entitled, leave the past behind, believe that God will take care of you, always be teachable, and respect your leaders.
Fear only God.
You don't need to fear anything or anyone except for God Himself. Fearing God means having a healthy respect for His awesome power, and doing your best to honor and obey God in everything you do and say. When you fear God, He will give you the peace you need to overcome any lesser fear, so you can keep stepping out in faith as the Holy Spirit leads you to change the world for the better.
A Prayer to Start Stepping Out in Faith
Gracious Father, as we begin a new day, help us to engage your will with a reckless faith. Teach us to trust in you, and help us grow in righteousness. Heavenly Lord, give us the courage to step out in faith this day. Fill our hearts with your spirit, and let us speak your words with pride. (excerpt and prayer provided by Your Daily Prayer)
---
Adapted from Willing to Walk on Water: Step Out in Faith and Let God Work Miracles through Your Life, copyright 2013 by Caroline Barnett. Published by Tyndale Momentum, an imprint of Tyndale House Publishers, Inc., Carol Stream, Ill., www.tyndalemomentum.com.
Caroline Barnett has a passion for inspiring women of the church to find their God-given cause. In her role at the Dream Center in Los Angeles, California, Caroline has changed people's lives through a wide range of outreach ministries -- from starting a food truck ministry that currently feeds more than 50,000 people each month to founding Project Prevention, a program designed to keep impoverished families together. Caroline is married to Dream Center founder and New York Times bestselling author Matthew Barnett; they live with their two children in Los Angeles. I'm part of the Career Network Ministry and would like to add you to my professional network on LinkedIn.
Whitney Hopler, who has served as a Crosswalk.com contributing writer for many years, is author of the new novel Dream Factory, which is available in both paperback and ebook formats. Visit her website at: whitneyhopler.naiwe.com.
LISTEN: Being Complete in Jesus (Understanding Matthew 5:21-48)
Hearing Jesus is a devotional journey through the gospels, where we explore the teachings of Jesus chapter by chapter. If you're seeking to live a life that reflects God's, this podcast is for you.
The views and opinions expressed in this podcast are those of the speakers and do not necessarily reflect the views or positions of Salem Web Network and Salem Media Group.
WATCH: 10 Sins Christians Downplay (and Why They're So Destructive)
Stock Footage & Music Courtesy of Soundstripe.com Thumbnail by Getty Images